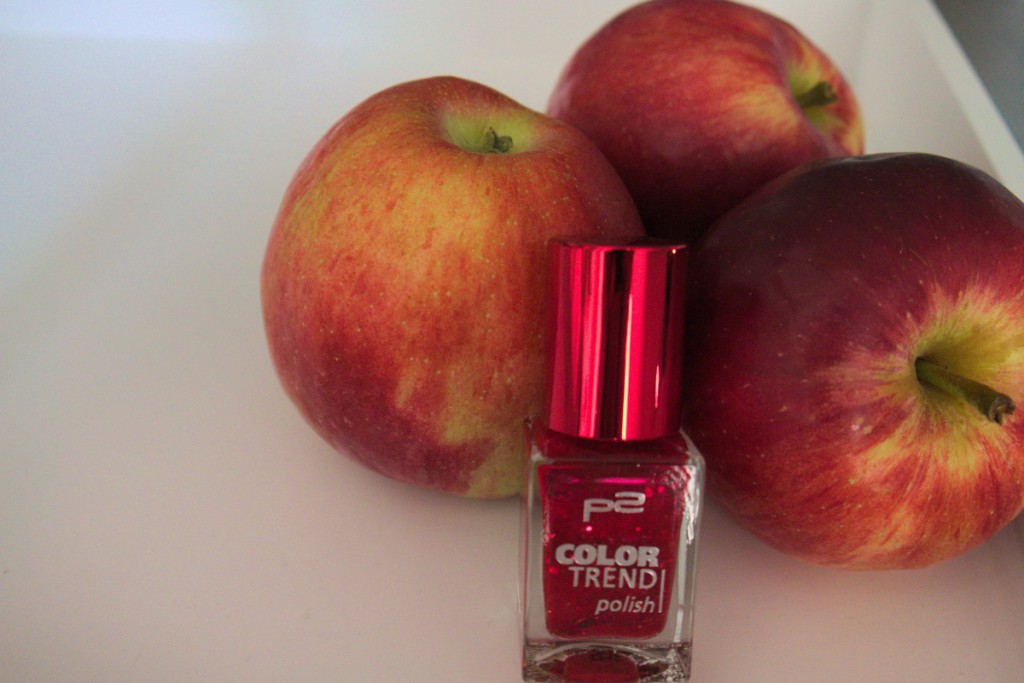 I found this Color Trend polish by p2 a few months back and I think it is actually a great lacquer for the festive season.
Colour 010 is a light red with a bit of glitter mixed in. I got this at dm (here). It is semi opaque when applied.Two coats give the best result in my opinion.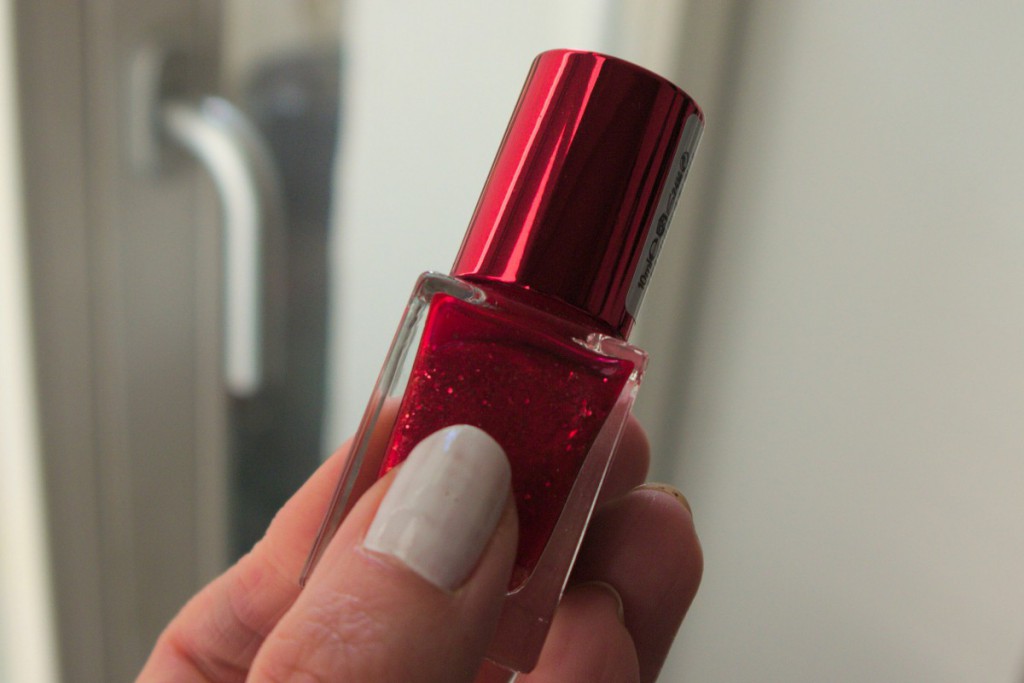 The Color Trend range by p2 also contains marsala and sparkly black polishes. I tend to like a bit of glitter for my New Year's outfit so these would probably make great party nails.
Have you tried any of the p2 Color Trend polishes?