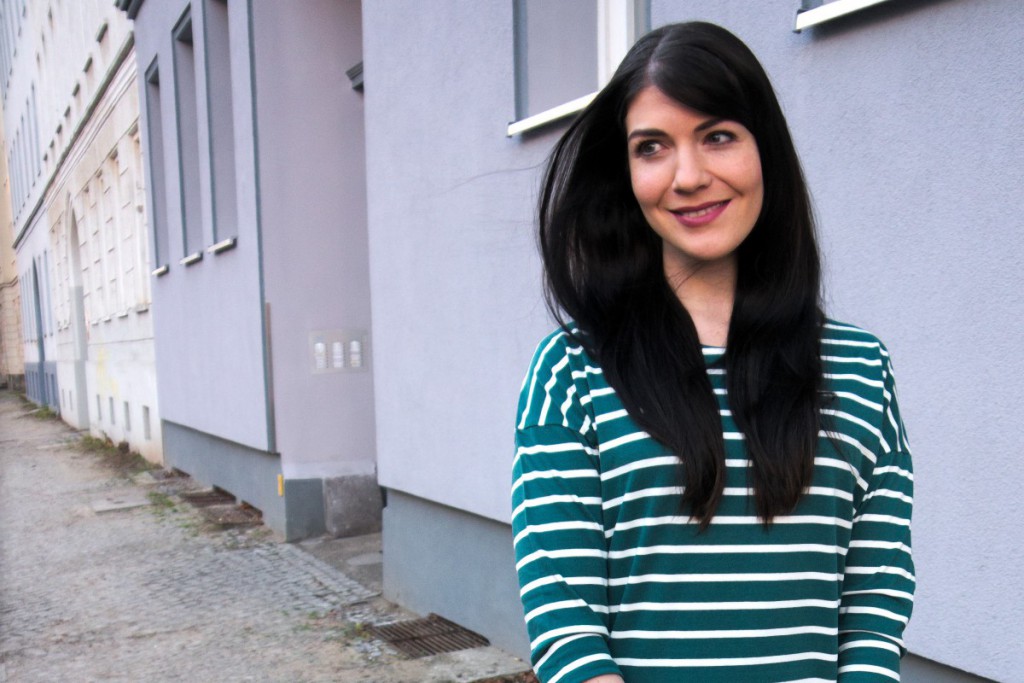 This outfit is a fun streetstyle with a casual vibe I shot while we were still in Berlin. We actually packed our bags and went home to our families in the countryside over Christmas which is always a nice change from the big city.
I sincerely hope you have all had a good time over Christmas and have survived the festivities and all the food. Even here in the Rhine valley, the temperatures this year are far above those we are normally used to at christmas time. This year we had a whopping 14°C which is the same as the weather in Bethlehem in the Middle East if you can believe it.
This simple striped jersey dress is another recent Boden find. You can never go wrong with stripes for a casual weekend style and I like this particular dress because of the festive dark green colouring. I decided to pair the green with some metallics as in silver chelseas and the lurex ankle socks I found at River Island a while ago!
I'm totally in love with these little socks at the moment as they make for such a fun geeky look. The ones I chose here are actually dark green with silver lurex but they have all kinds of different colours on offer.
Outfit Details:
Dress – Boden
Chelsea boots – Melvin & Hamilton (similar)
Ankle socks – River Island (similar)
Bag – Jean Louis Scherrer