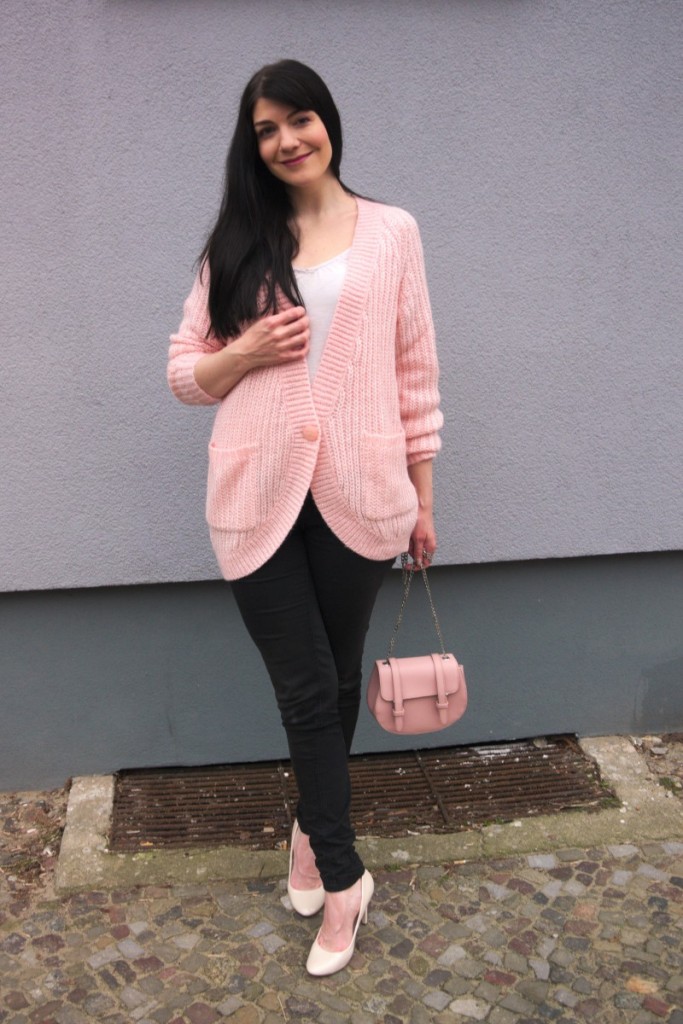 Easter is quite early this year and I can't believe that March is almost over.
Today's outfit is decidedly Rose Quartz inspired as I recently found this lovely mint&berry cardigan at Zalando. It is the perfect transitional piece as it can be worn as a jacket, when it's not too cold outside or as a layering piece at the office. I realized that this one house in my street is almost Serenity coloured so it seemed like a fun idea to pose in front of it. I hope you are all enjoying the Easter weekend so far and making the most of your free time!
GERMAN
Das heutige Outfit ist nochmal durch die Pantone Farben des Jahres inspiriert. Der Cardigan in Rose Quartz vor einem hellblauem Hintergrund, der an Serenity erinnert. Dieser Oversize Cardigan von mint&berry ist perfekt für die Übergangszeit. Er lässt sich auch prima als Jackenersatz tragen wenn es nicht zu kalt ist. Momentan verwende ich ihn vor allem fürs Layering, da es letzte Woche hier in Berlin noch ziemlich frisch war. Aber am kommenden Wochenende sollen die Temperaturen auf 16°C steigen…ich wünsche euch allen ein entspanntes und sonniges Osterwochenende!!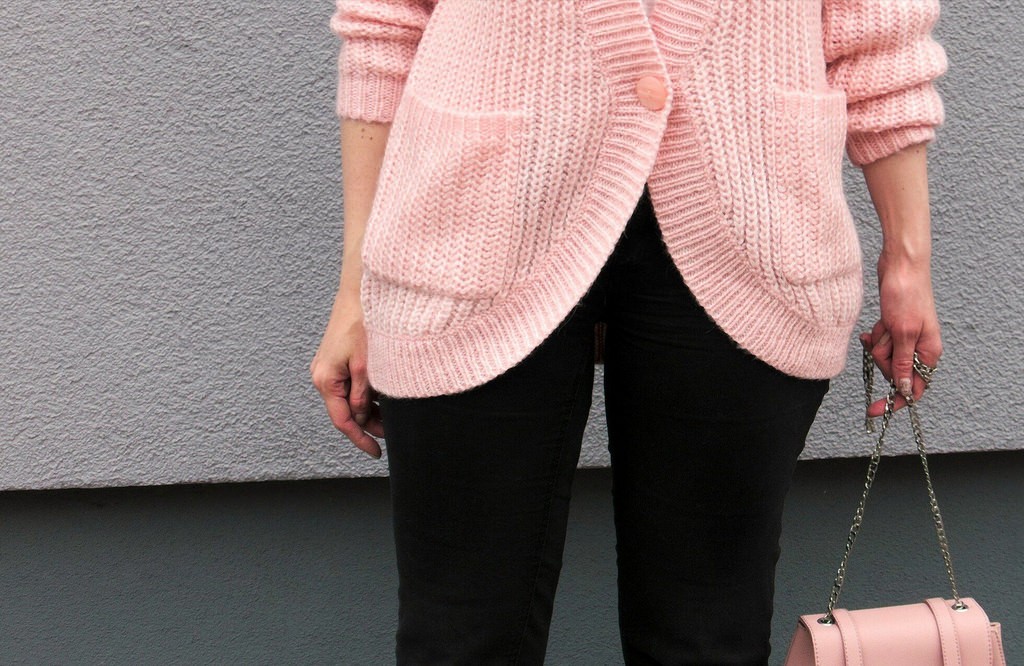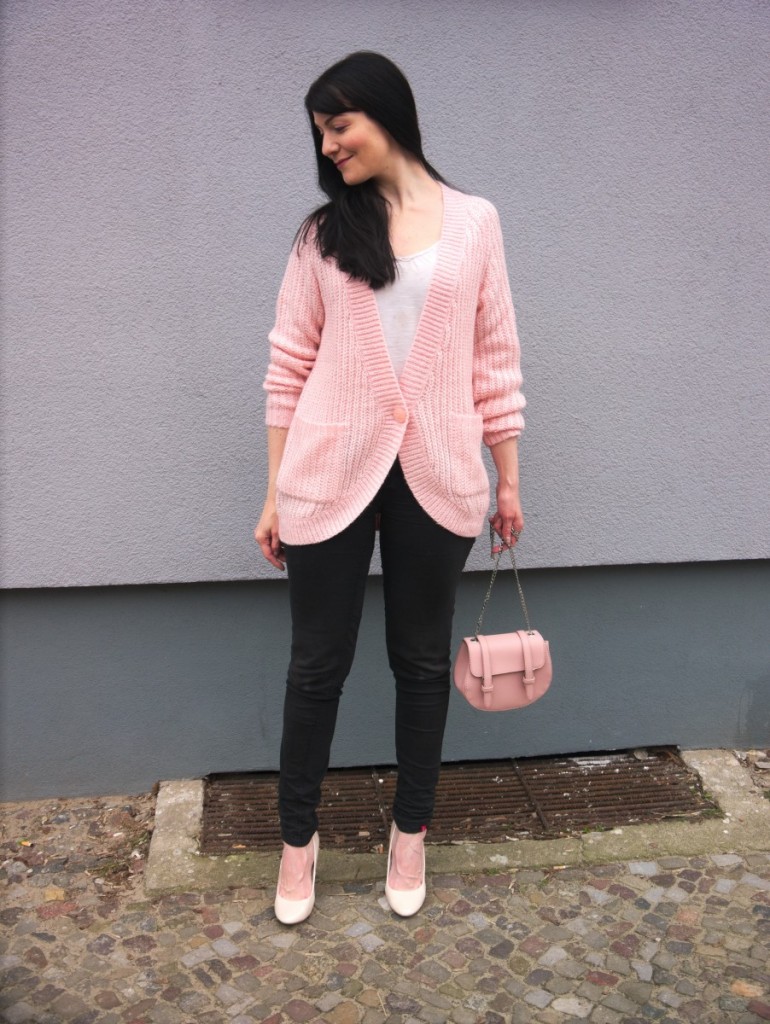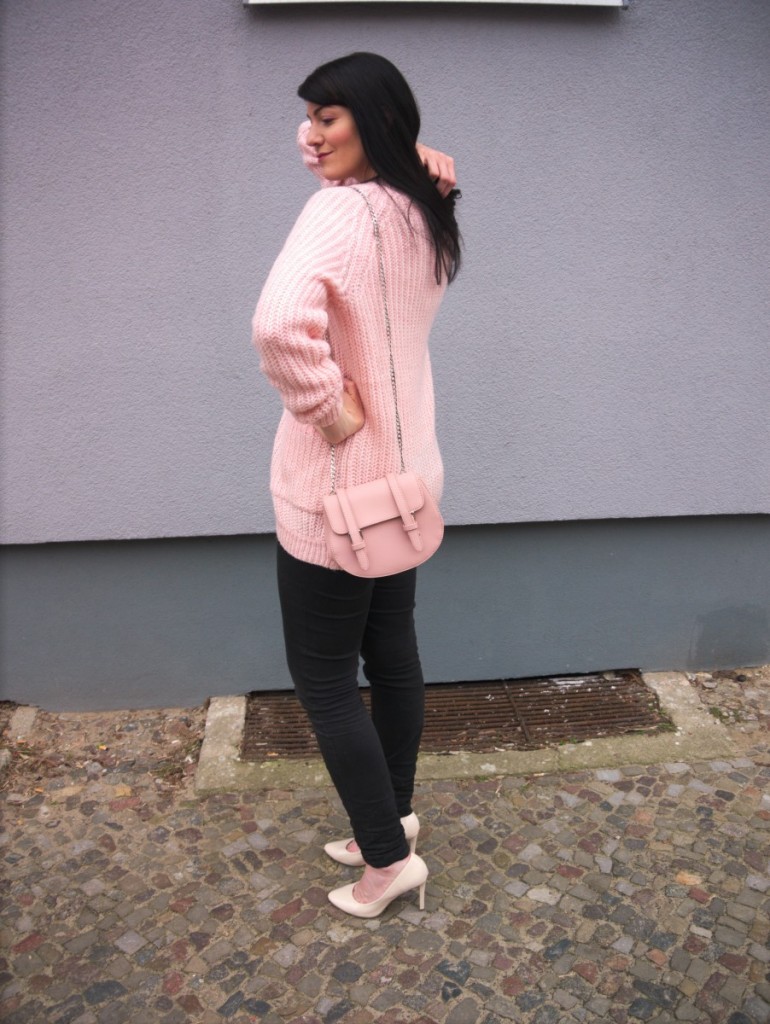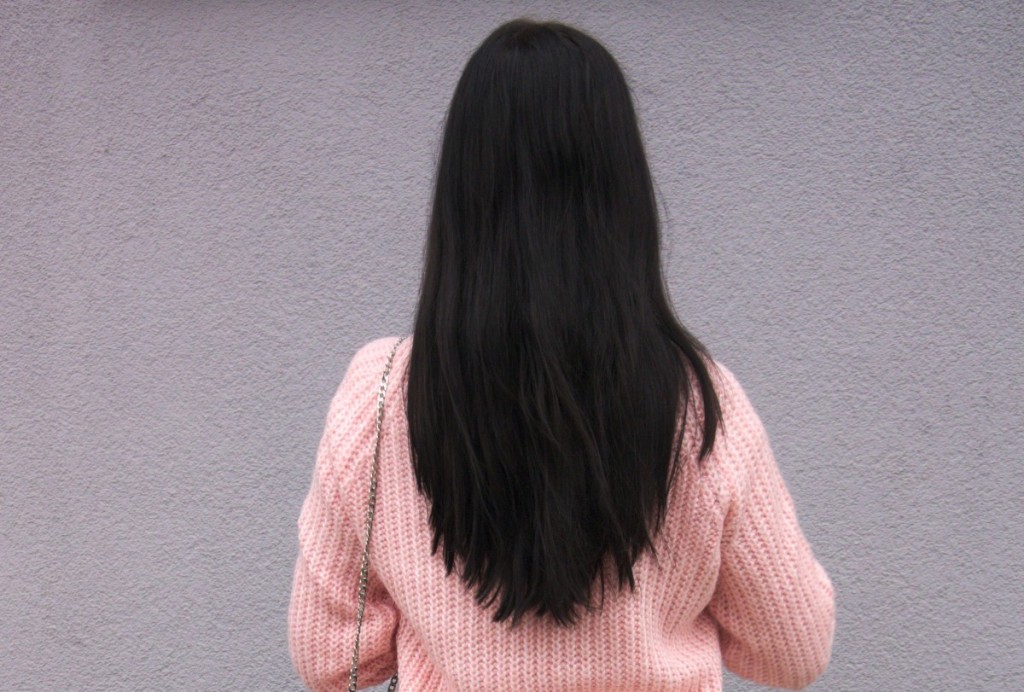 Outfit Details:
Cardigan – mint&berry
Jeans – edc by Esprit
Pumps – Dorothy Perkins
Bag – C&A (in black here)