Last weekend the temperatures here in Berlin have dropped to 4°C in the morning again which would have made wearing this outfit a bit chilly. Luckily, I already shot this outfit the week before when it was actually much warmer and felt like proper spring.
This dress is a recent sale find from AboutYou which I got for just €14 during the Glamour Shopping Week. I love white dresses for summer so when I saw this white and blue floral print I knew it would be a great addition to my summer work wardrobe. The dress has a classic shift cut with short sleeves.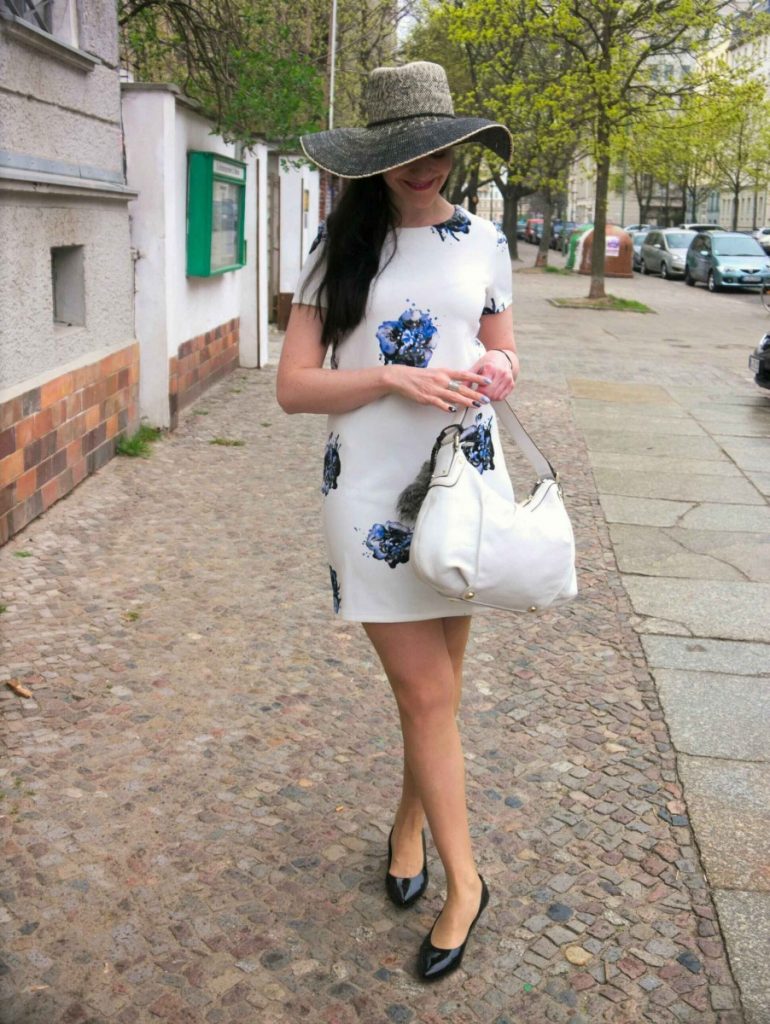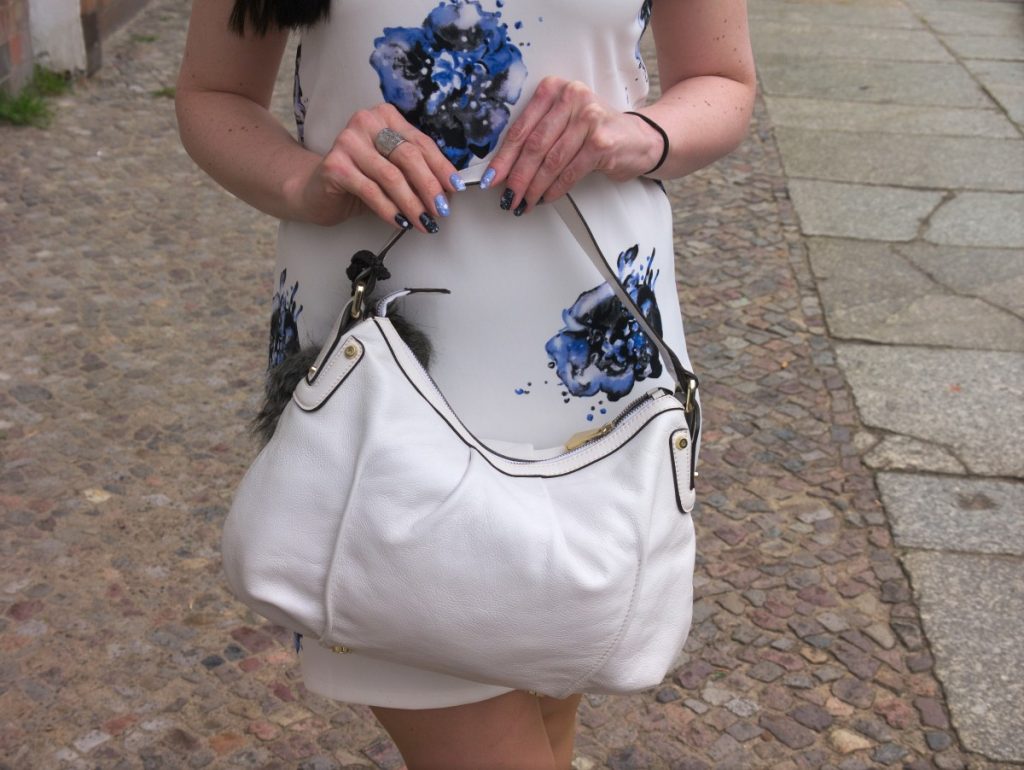 When it promised to actually get warmer outside I started reviewing my collection of summer hats. So I decided to add this ombré straw hat and a white leather bag by Coccinelle to this outfit which put me in a summery mood.The blue and black flowers have a watercolour look to them. As I wanted to try out my new flower top coat by TREND it up anyway I decided to keep the base colour scheme on my nails in the blue colour family with Essie's bobbing for baubles and TREND it up Touch of Vintage in Serenity blue.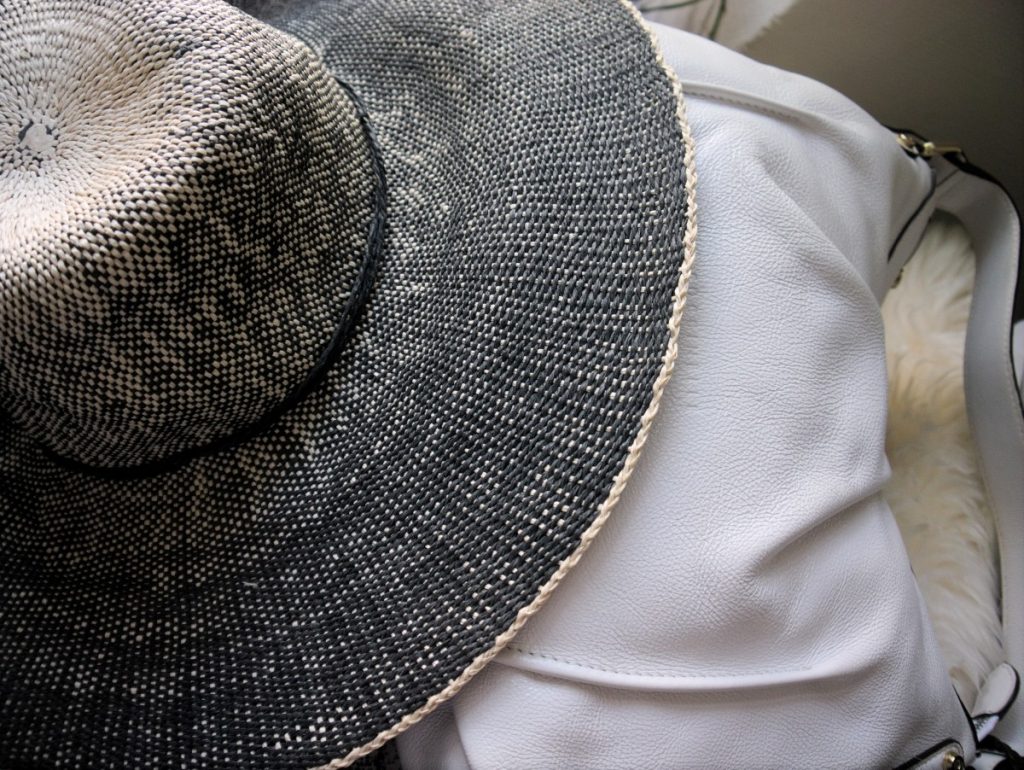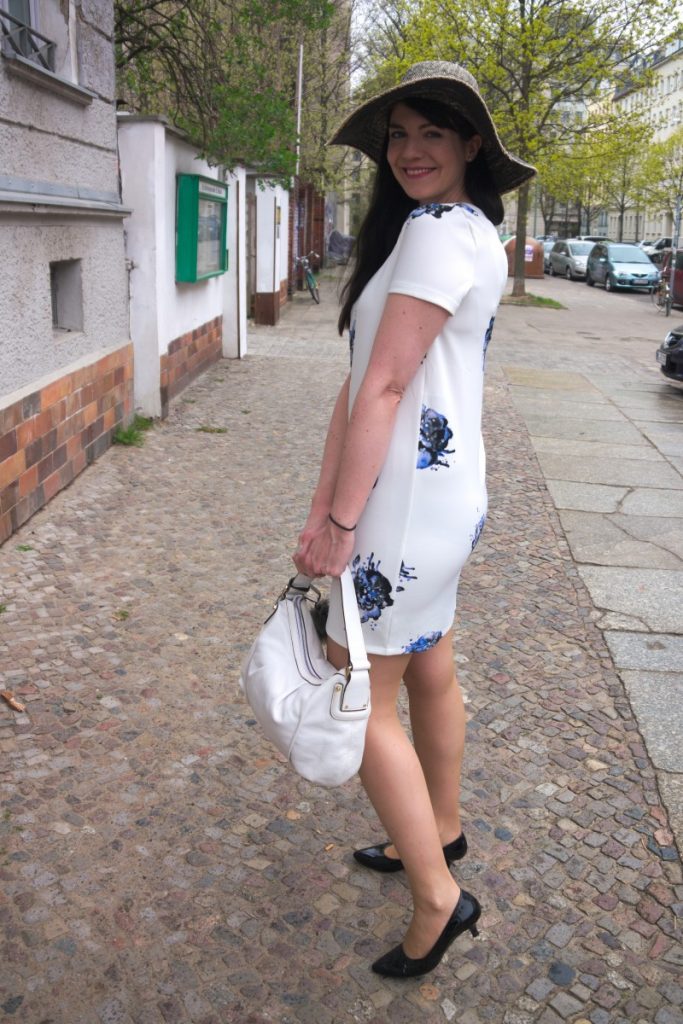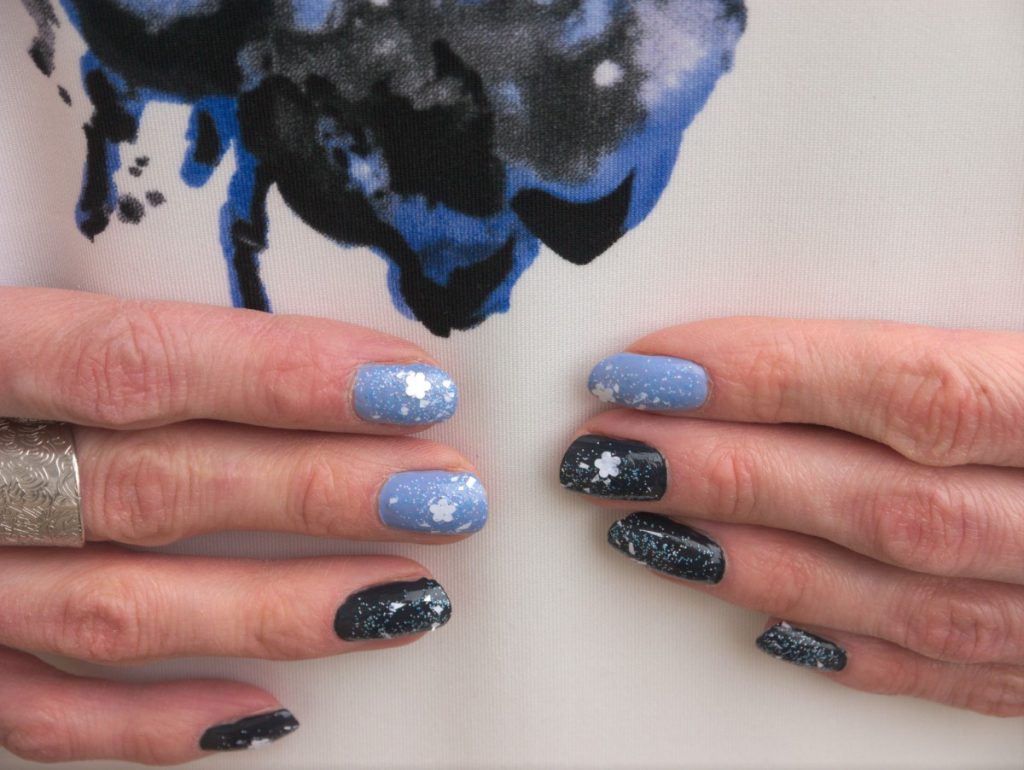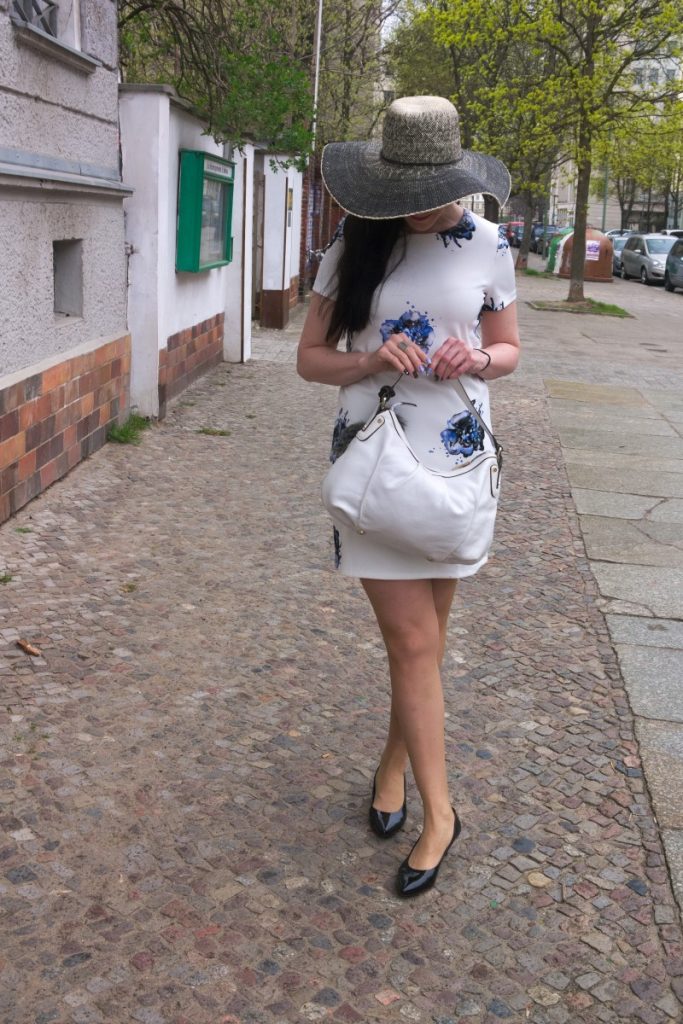 Outfit Details:
Dress – Vero Moda, via AboutYou (sold out)
Pumps – Clarks
Hat – Anna Field
Bag – Coccinelle
Ring – Kenzo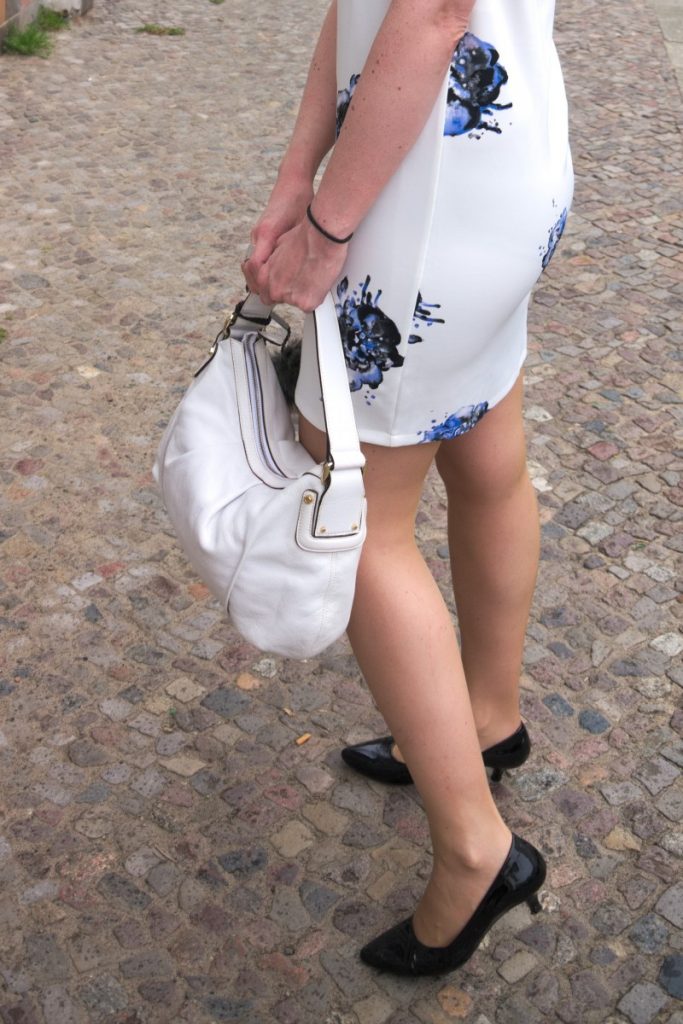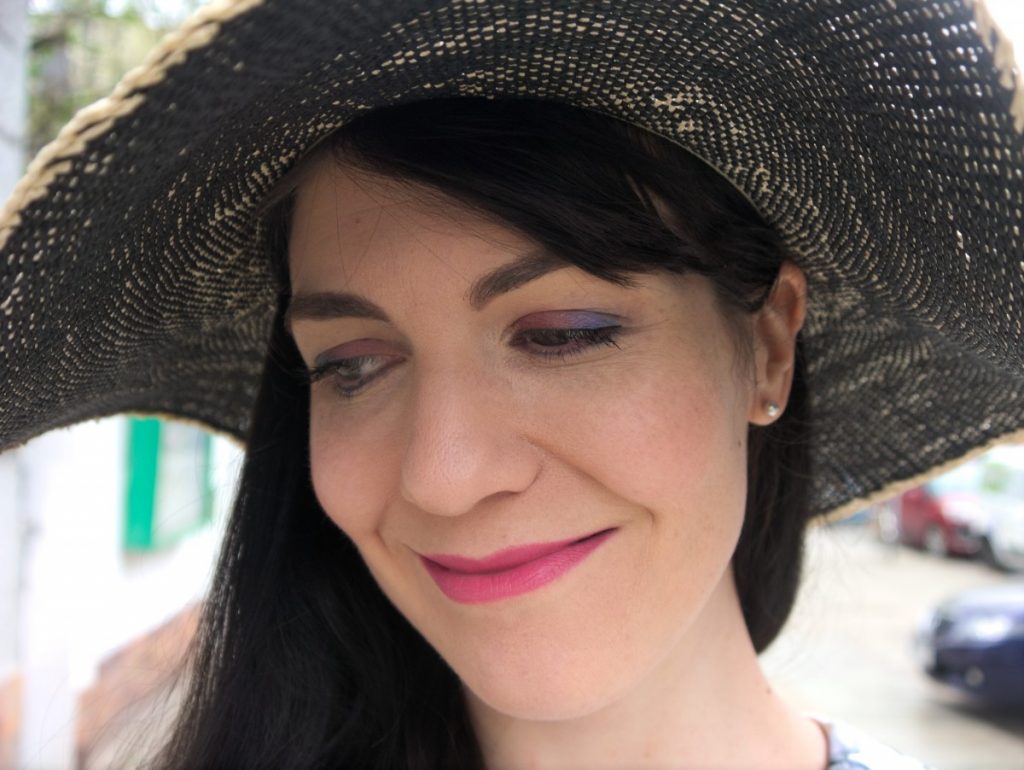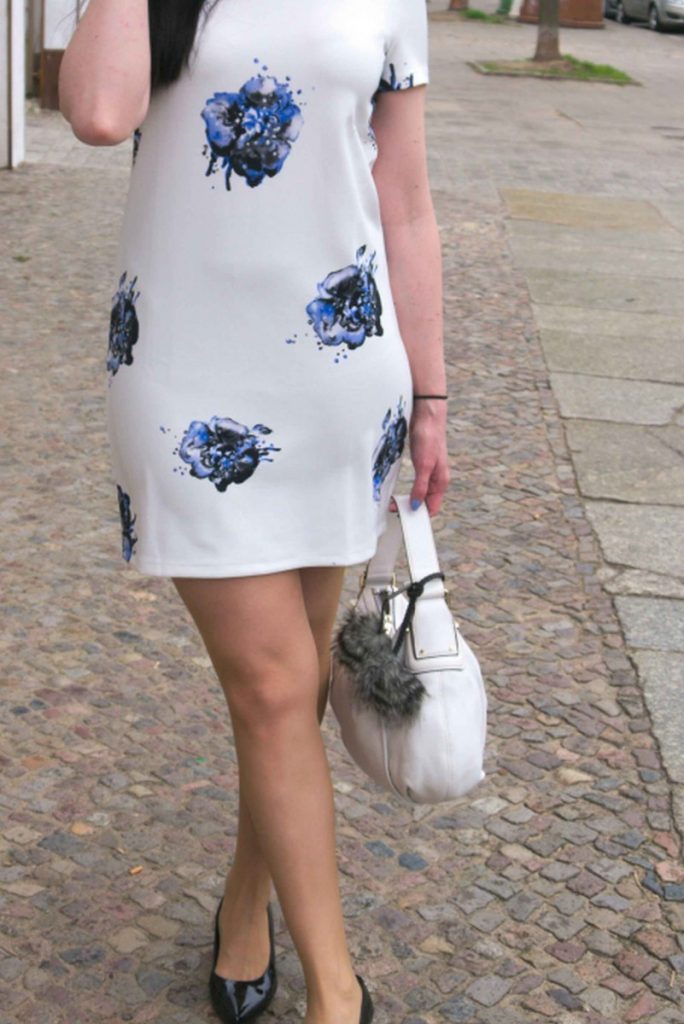 ---