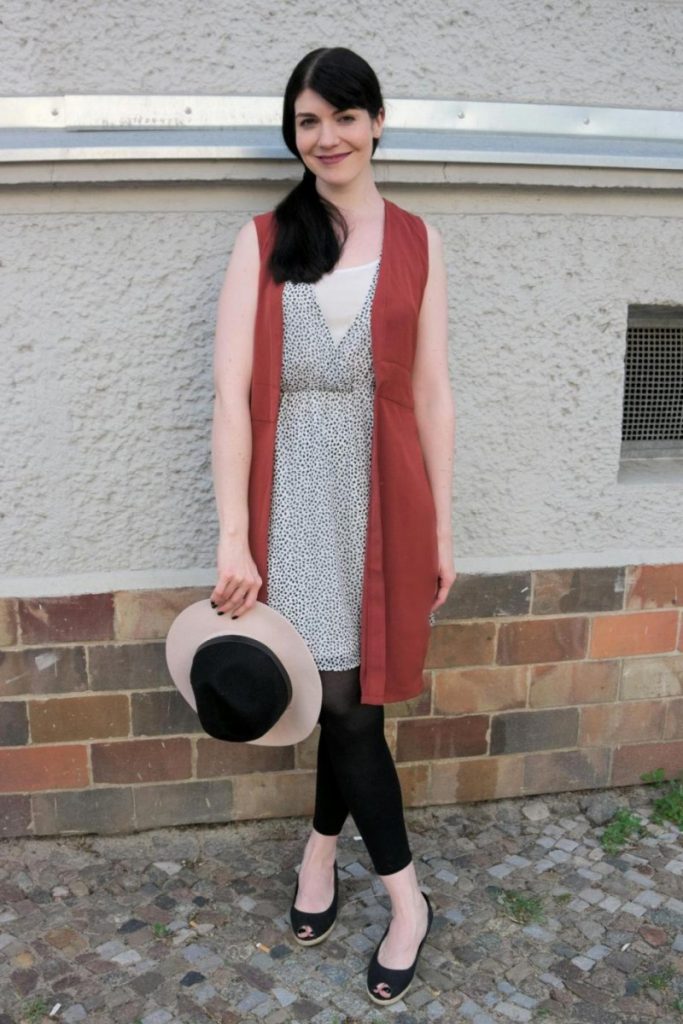 When the trend of wearing longline vests came up in spring I wasn't sure at first whether it would be a look I liked.
I quickly fell in love with this long vest in terracotta red though and I haven't looked back since. It's a versatile piece that is especially nice as a highlight combined with black and white. It comes with a fabric belt and high slits at the side to give it an edge. I also like that a longline vest tends to draw the eye and accentuates a tall silhouette.
This dress is one of my current summer favourites. I already had an outfit variation with this dress on the blog last summer here. It was an H&M sale find that has since been worn to work countless times and was more than worth it. What I especially love about it is the racerback detail, drawstring waist and the white layering at the front.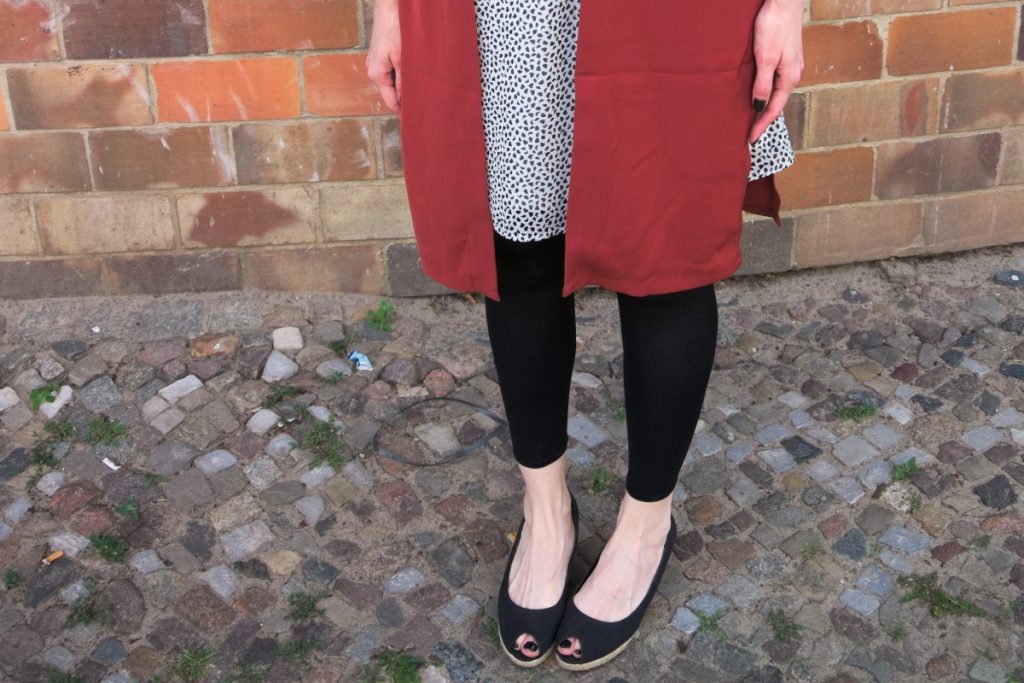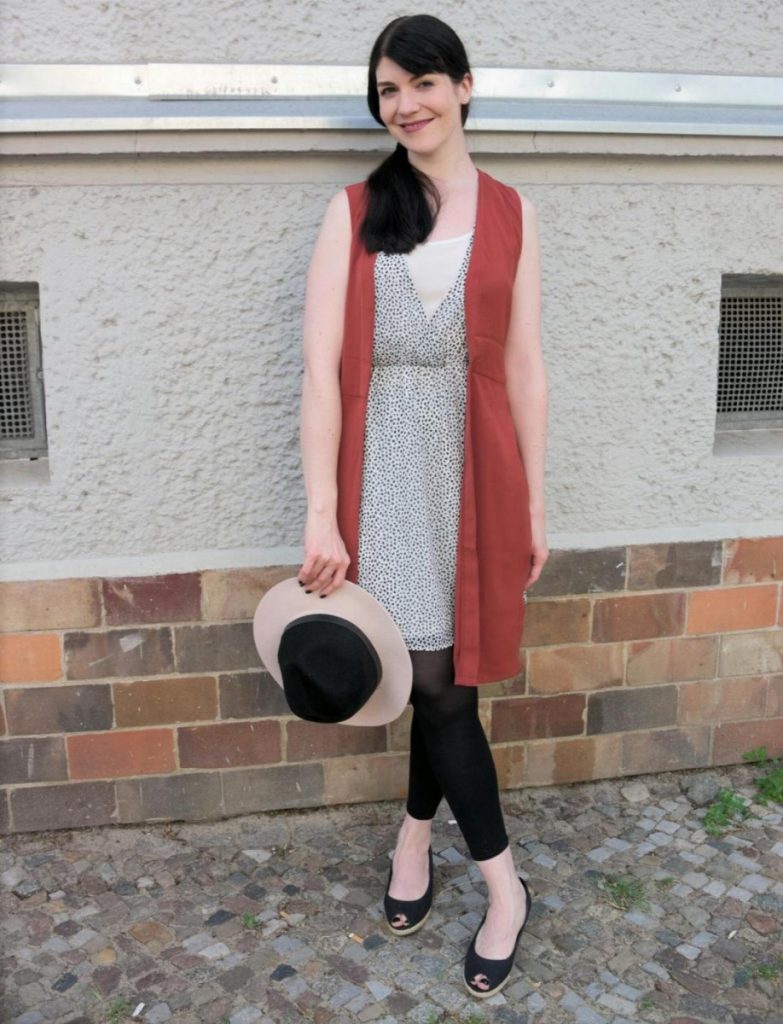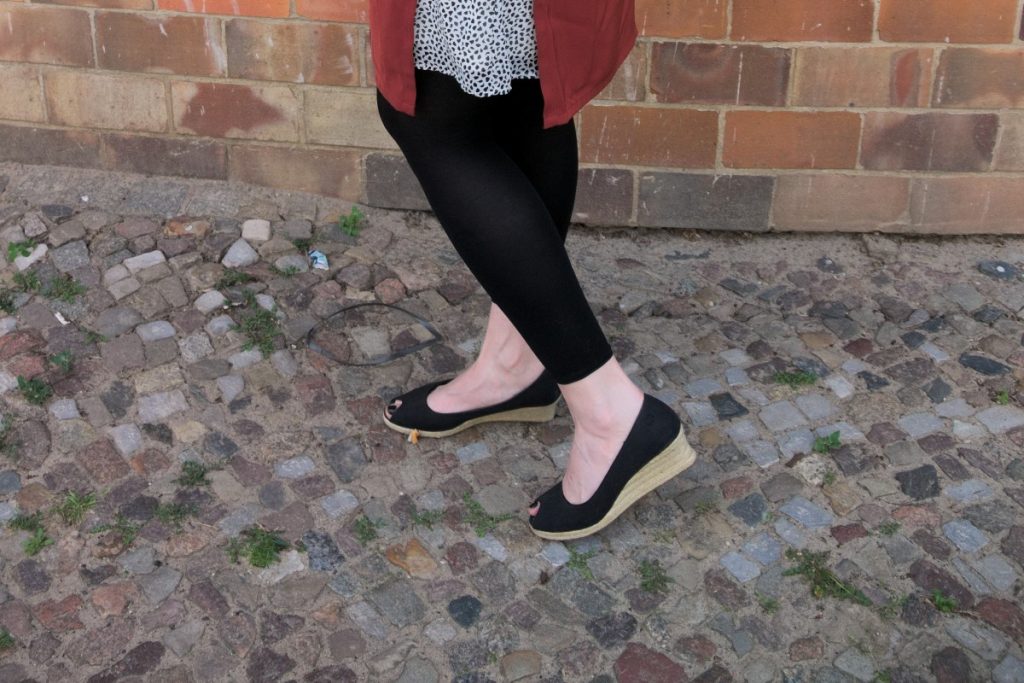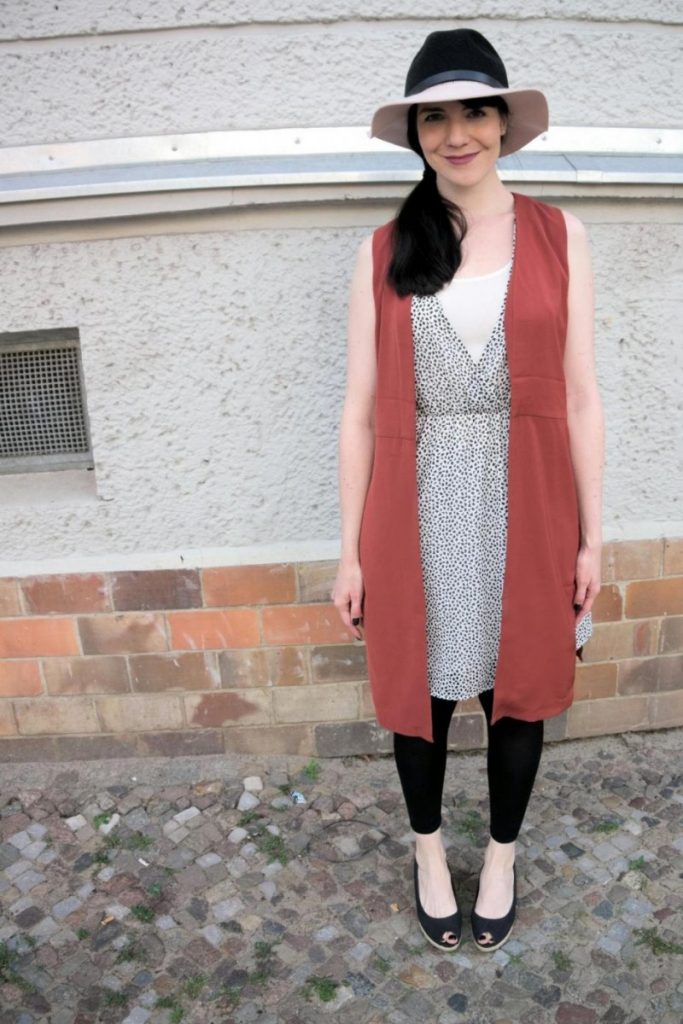 Outfit Details:
Dress – H&M (similar here or here)
Vest – Vero Moda (here)
Peeptoes – flip flop (here or here)
Hat – H&M (solid colour version here)
Leggings – H&M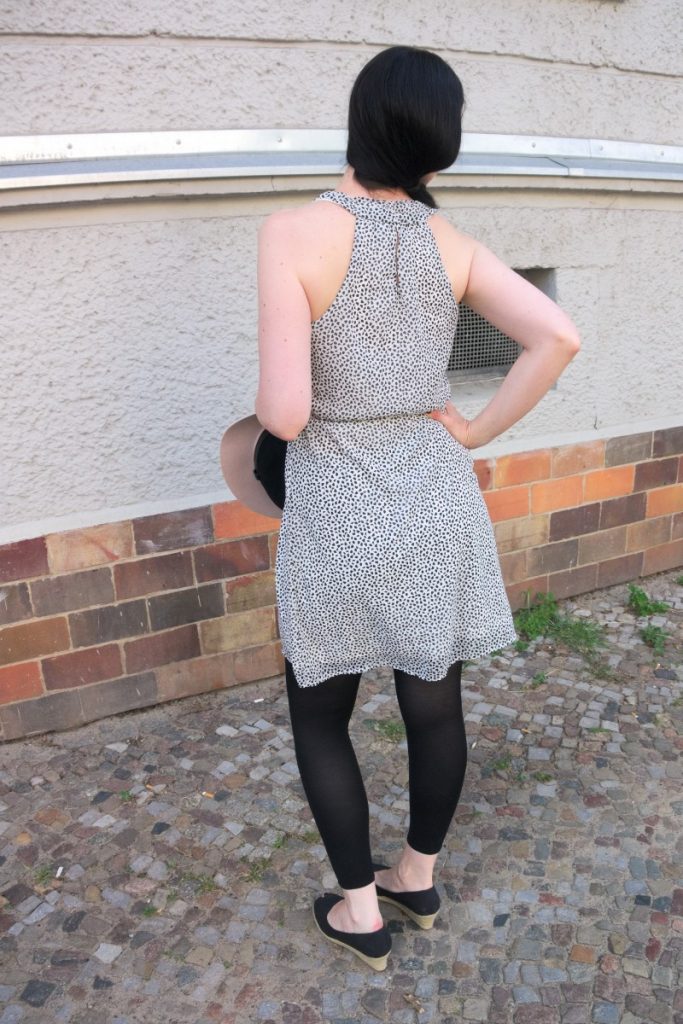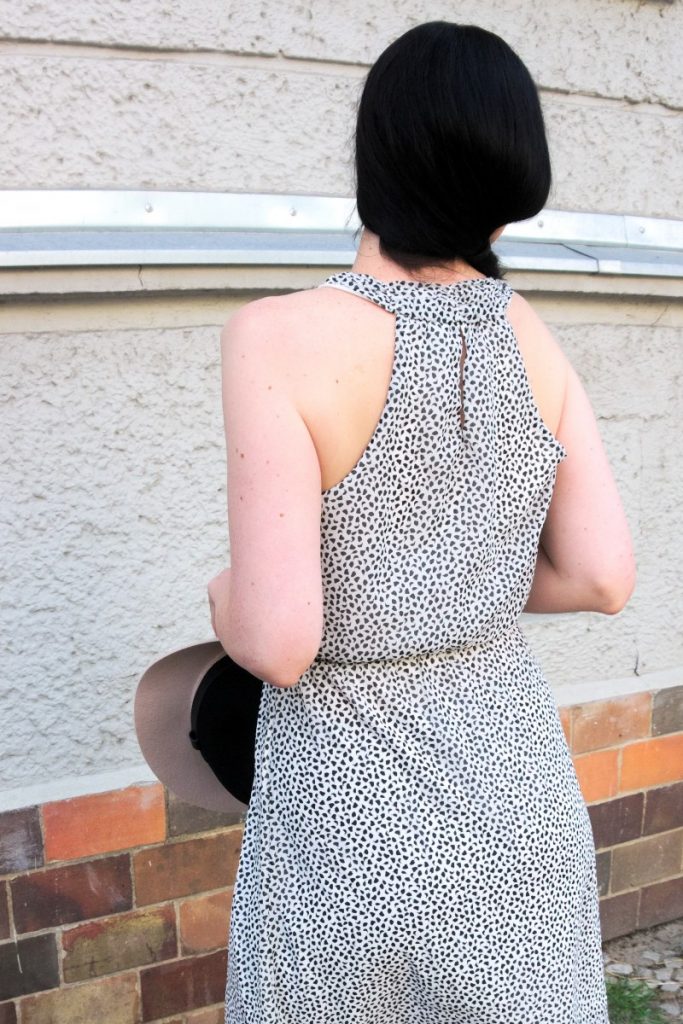 ---
GERMAN
Als im Frühling der Trend mit den überlangen Westen aufkam, war ich zuerst nicht so ganz überzeugt, ob der Stil zu mir passen würde. In diese Long-Weste in Terrakotta habe ich mich dann aber doch Hals über Kopf verguckt. Und muss sagen, ich bin sehr zufrieden mit ihr. Ich habe sie bei Zalando gefunden und denke, dass sie mir auch im kommenden Herbst noch gute Dienste leisten wird. Grade wenn es etwas kühler ist, also eher ein Layering-Look angesagt ist, kann man sie sehr gut tragen. Und durch die angenehme Farbe bekommen auch schwarz-weiße Outfits – wie ich sie im Büro oft bevorzuge – etwas Farbe.
Schwarz-weißes Sommerkleid mit Ringerrücken, Longweste und zweifarbige Fedora
Dieses Kleid ist ein H&M-Fund aus der letzten Sommerkollektion und eines meiner liebsten Sommerkleider momentan. Besonders gern mag ich den dekorativen Ringerrücken, die akzentuierte Taille und den Layering-Look mit weißem Einsatz vorne. Ich trage es auch gern in die Arbeit, da es mit einem Longcardigan oder Ajour-Pullover leicht variierbar ist.
Auch wenn die Qualität von H&M manchmal zu wünschen übrig lässt, muss ich sagen, dass ich mit diesem Kleid voll und ganz zufrieden bin. Ich trage es, wie gesagt, sowohl in der Arbeit als auch abends zum Weggehen sehr gerne und habe es nun schon oft gewaschen. Trotzdem behält es seine Form und ist super pflegeleicht. Ein schönes Basic zum kleinen Preis.