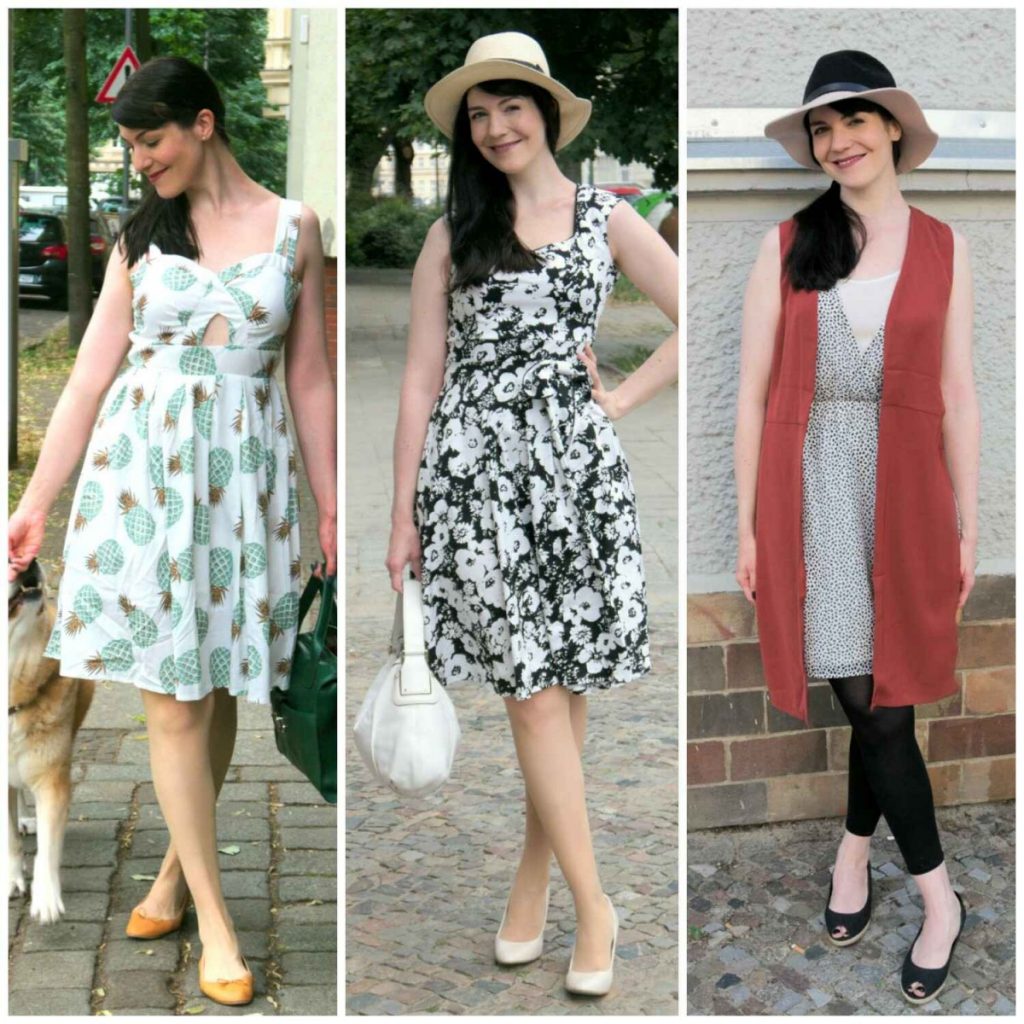 Happy Wednesday lovelies! Already three days into August – I can't believe how time flies. This is my monthly outfit recap.
I'm a real dress girl, especially in summer, so no wonder four of the five outfits I had for you last month were dresses. I was especially proud I finally got out my tropical cocktail dress which I hadn't worn in ages (as I'm currently taking stock of my closet and trying to wear more of it).
This is a short post today, but I'll see you soon with a new outfit.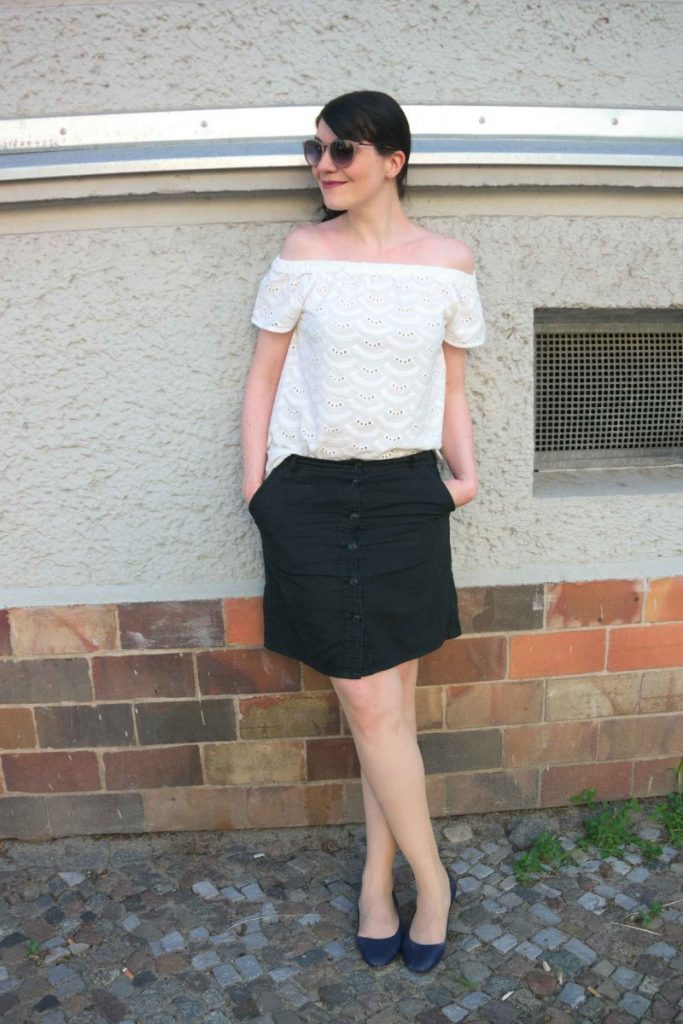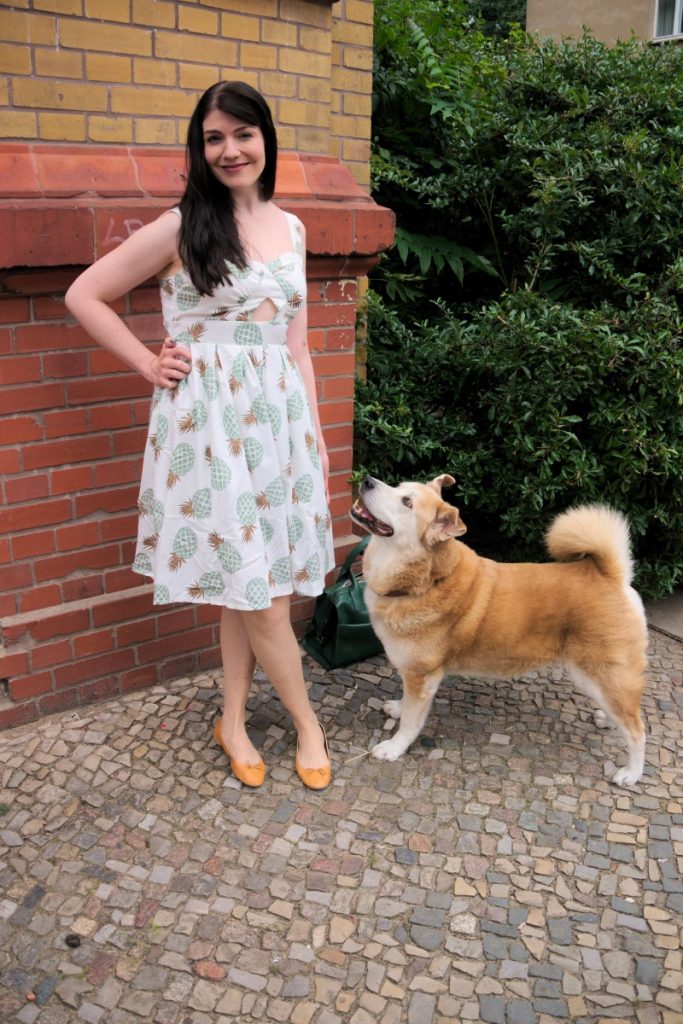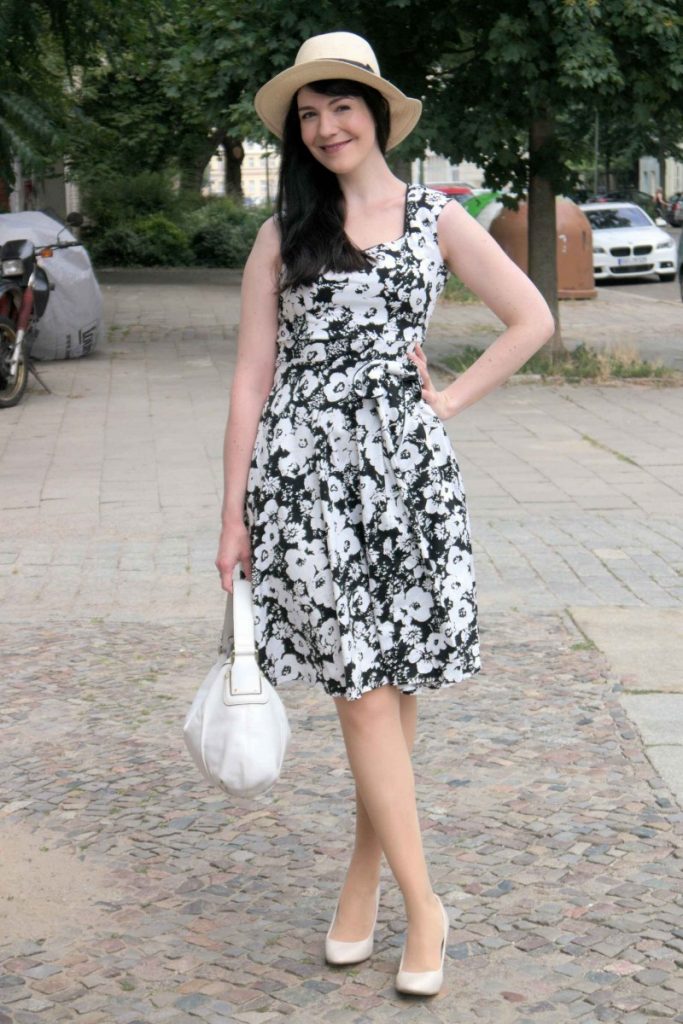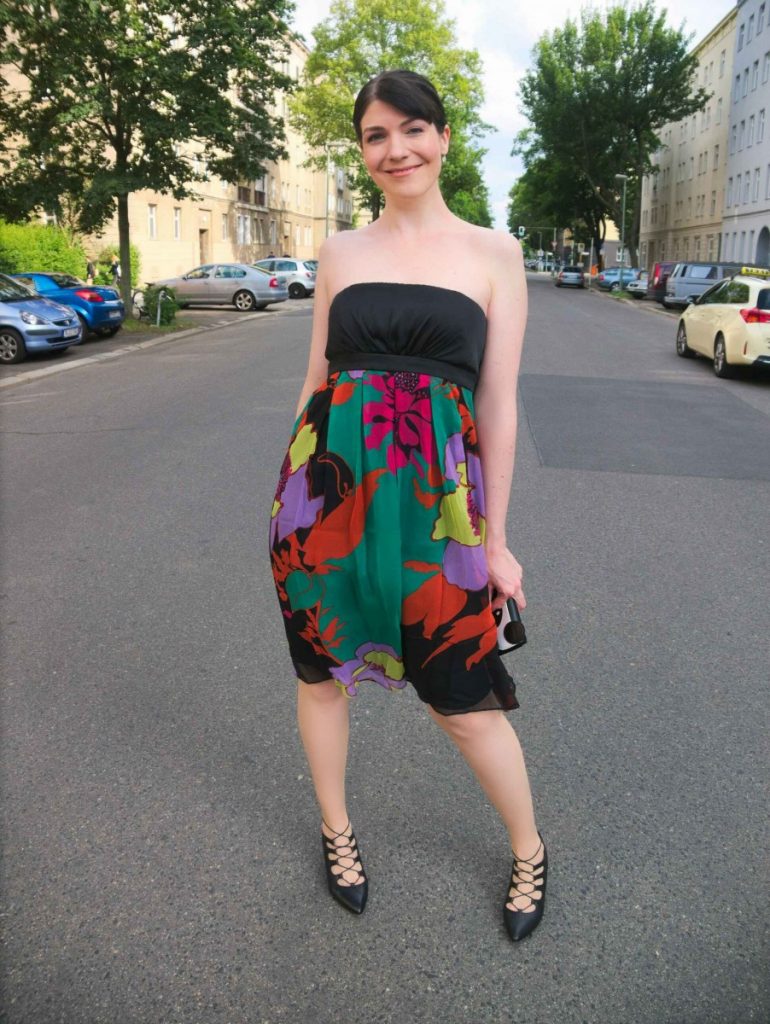 To revisit last month's looks: Not A Summer Person here |  Terracotta Longline Vest  here | Rosegal Pineapple Dress* here | Black and White Vintage Florals* here  | Tropical Silk Dress here
How did you like last month's looks? What's your favourite?
---