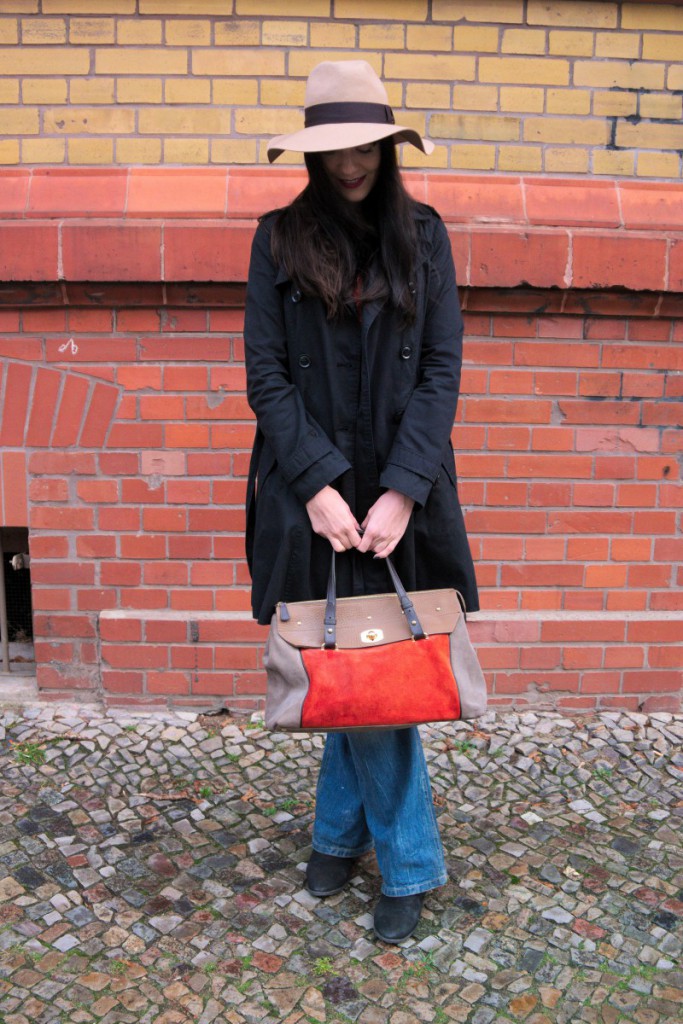 First and foremost, fashion should be fun. That's why I'm taking you on a little time travel to the 70s today. You will have noticed that a lot of retro styles have reemerged as current trends. Such as the floppy wool hats which are widely available at the moment and which are perfect for creating a casual look.That one fashion item of that era one mustn't miss out on at the moment are flared trousers, of course. I have an admission to make: I have actually been a real fan of bootcut or flared jeans all through my teens even though I didn't grow up in the 70s. I have always liked the flared look as it tends to balance out the silhouette. It's only in the last few years I have become a fan of skinny trousers as well but I still have this good old flared jeans in my closet.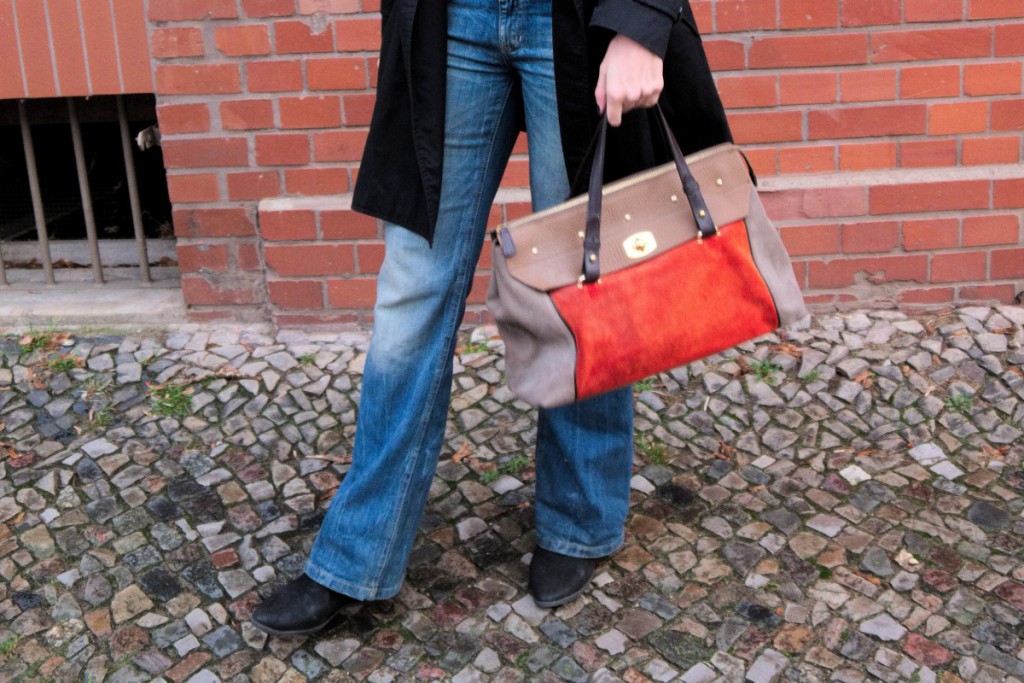 Sequins were also quite huge in the 70s so I added a sequined tee with a bright watermelon stitching to add some summer fun to these dreary winter days. Taking a look at H&M's current collection I was quite amazed at the abundance of sequins here.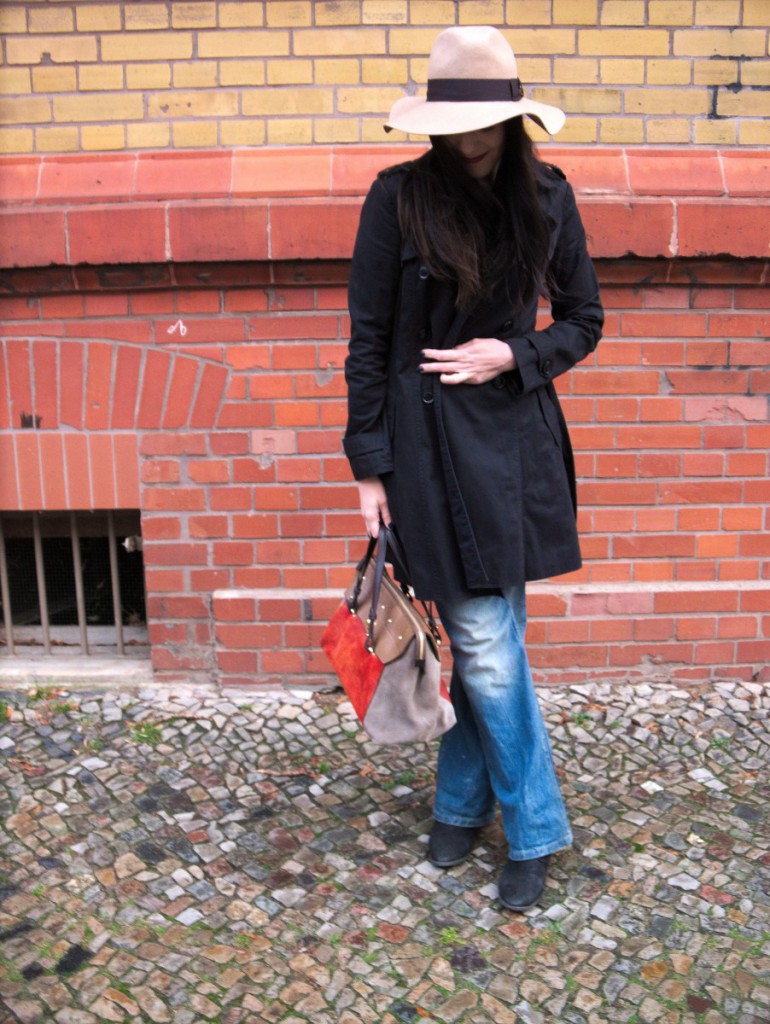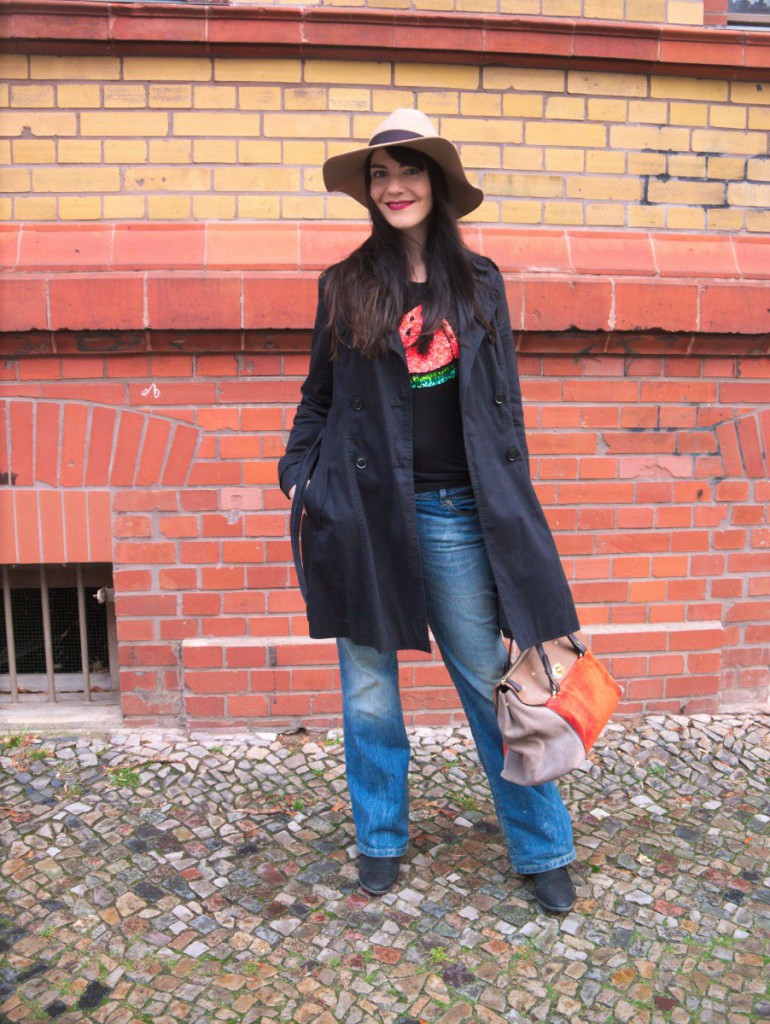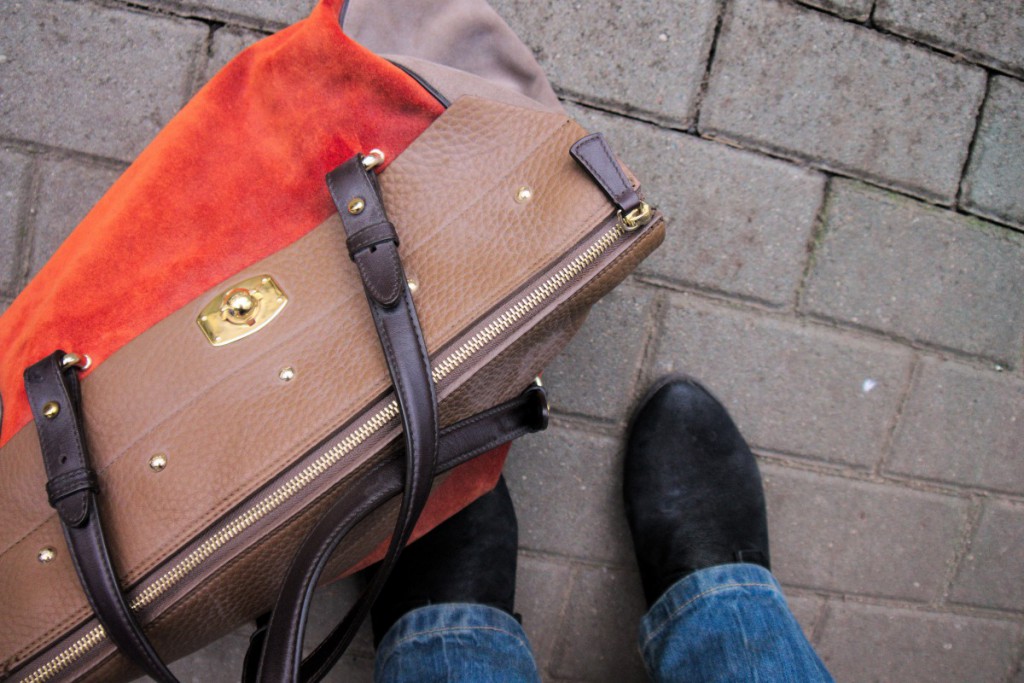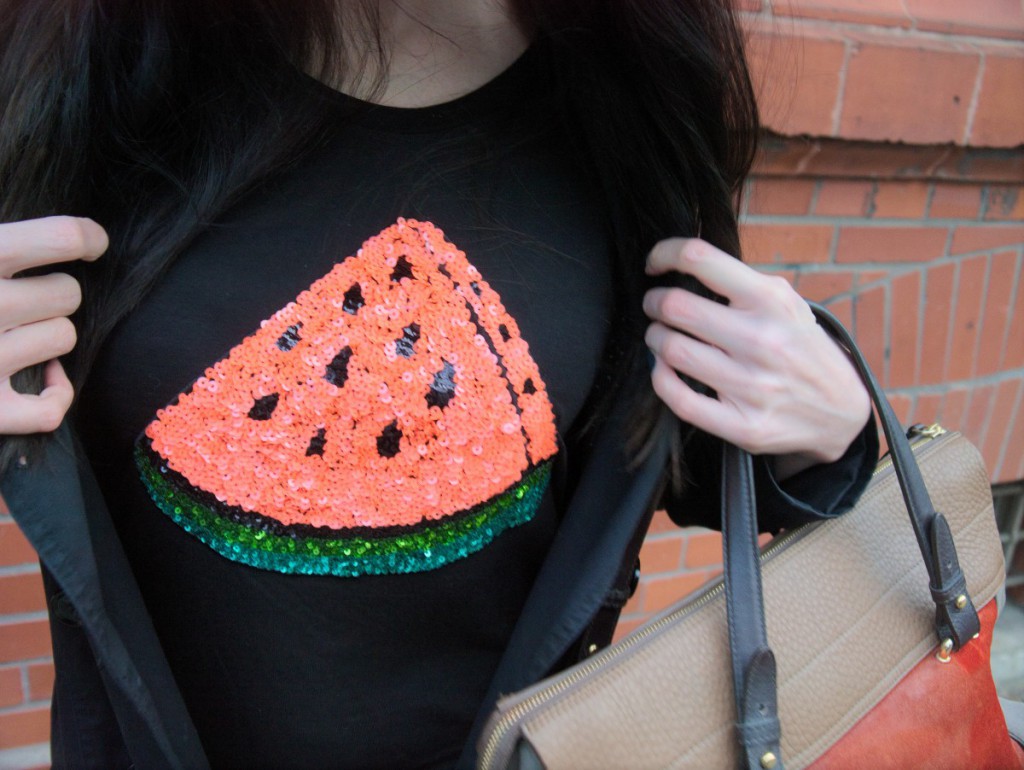 Suede boots with wedge heels – another relic of the 70s. Indeed, it was very popular in those days and has just had a huge revival too. Suede bags, gloves, boots and even skirts and dresses have made a comeback this year. This Furla bag is a vintage favourite of mine which I found on ebay years ago. It combines pebbled leather with colour blocked suede and dark brown trims. Even the colour combination of camel, orange and brown has a retro vibe to it.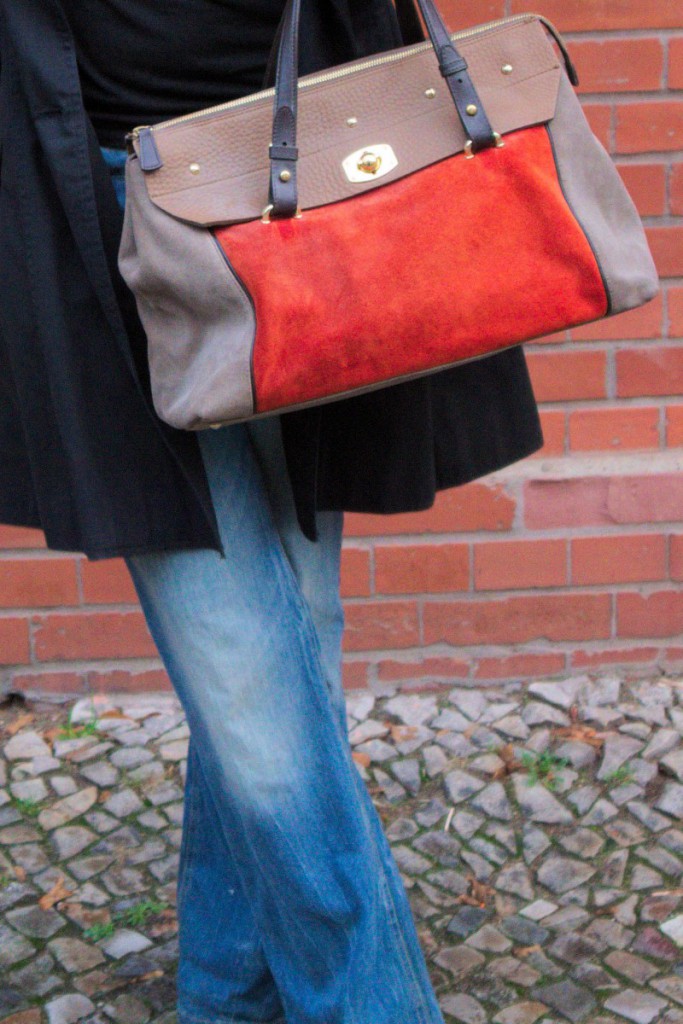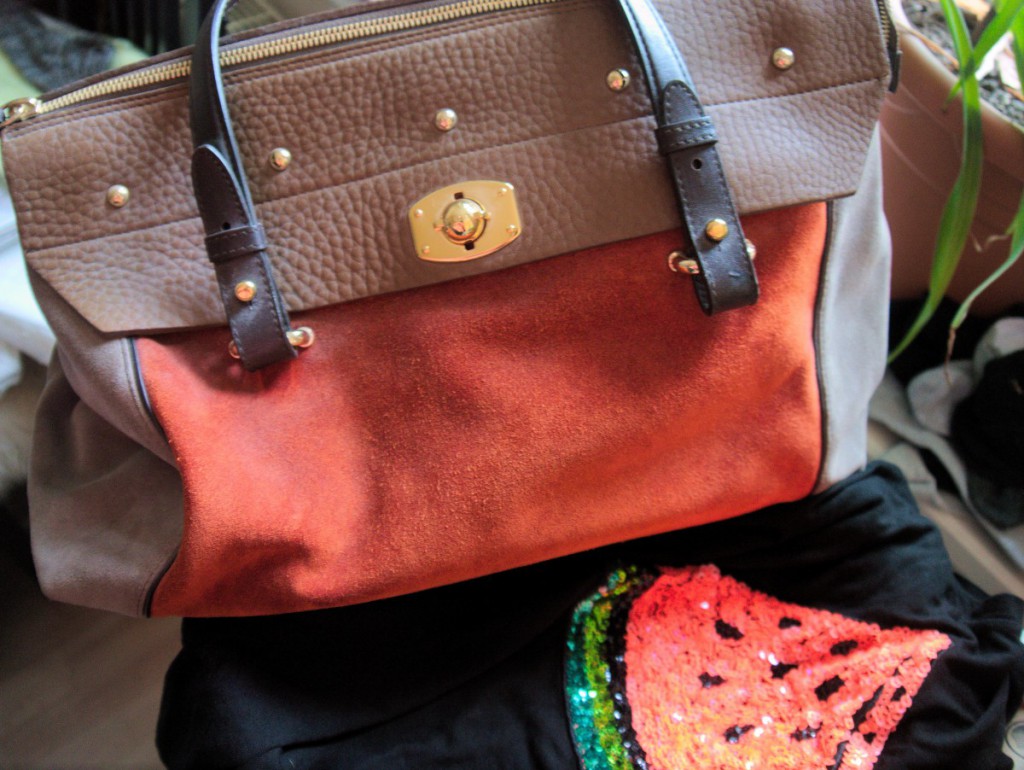 What do you think of these 70s styles making a comeback? Do you wear suede, wedges and flared trousers or would you rather not?
Outfit Details:
Jeans – Esprit (similar, similar)
Tee – H&M (similar)
Bag – Furla
Hat – H&M
Shoes – Snapfish (suede boots here)
Trenchcoat – Promod (faux suede one here)