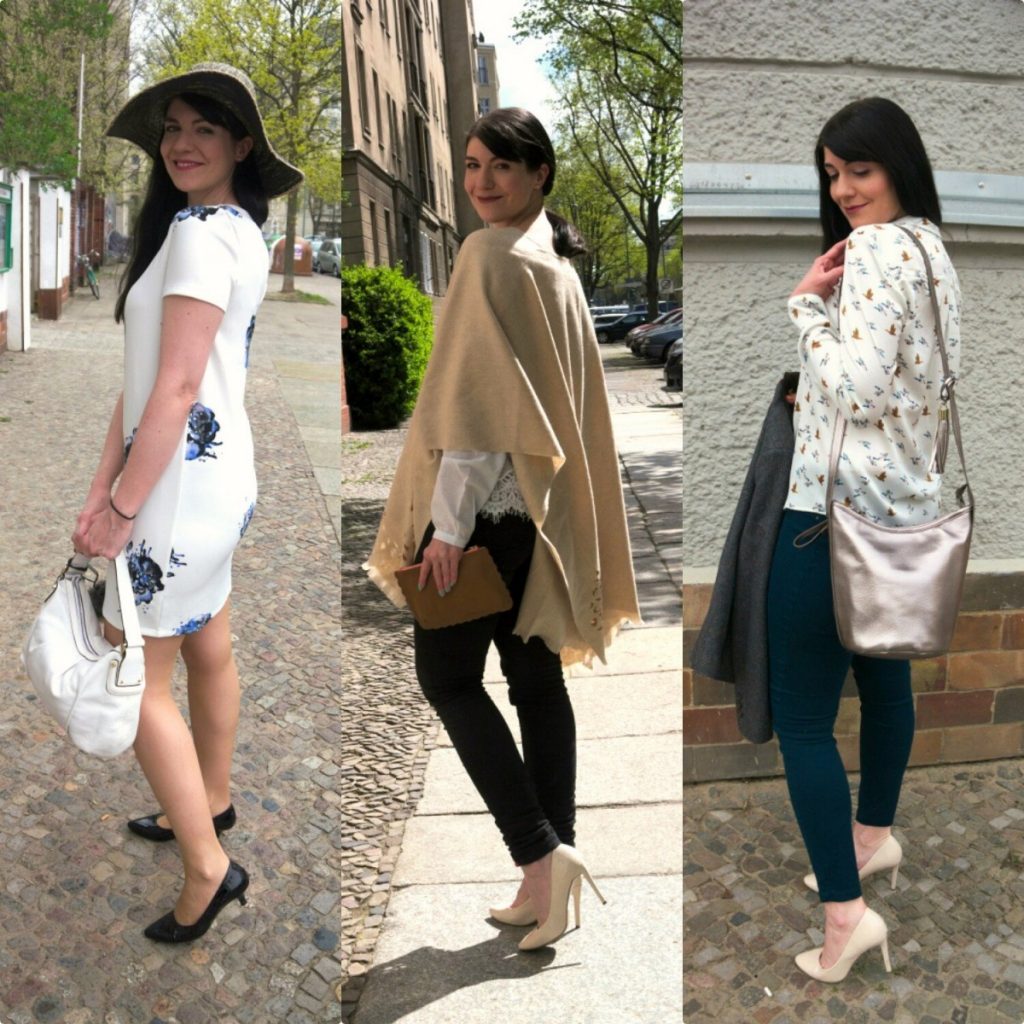 Better late than never…April turned out to be a very busy month for me. That's why I didn't have as many outfits to show you as usual.  Although I still have several shoots ready in the pipeline I simply haven't had the time for picture post production and writing the actual posts. Juggling a 9 to 5 job and caring for two dogs sometimes has a way of sapping all your energy.
There were days when I needed sleep so badly that I just couldn't manage to stay up for even an hour more to do some blog work. And I love doing blog work…but sometimes sleep is simply the better option after a long day.
My four(!) April outfits were heavy on high heels which is unusual for me as I love comfortable shoes in my everyday workwear. I feel however, that sometimes heels add that little bit of edge to an outfit which flats can't always muster. And somehow, last month I needed that extra bit of glam to feel motivated. The weather was typically unsteady and so was my overall mood.
On a positive note, April saw a collaboration with Fraas which I particularly enjoyed as I love their products. I also published a few more beauty posts than usual. I came to realize lately that I have so many beauty products at home that it wouldn't hurt if I reviewed a few more of them. I actually like these reviews myself to keep track of what I've tried out, what I like and what didn't work for me.
So how did you like my April outfits? Do you have a favourite?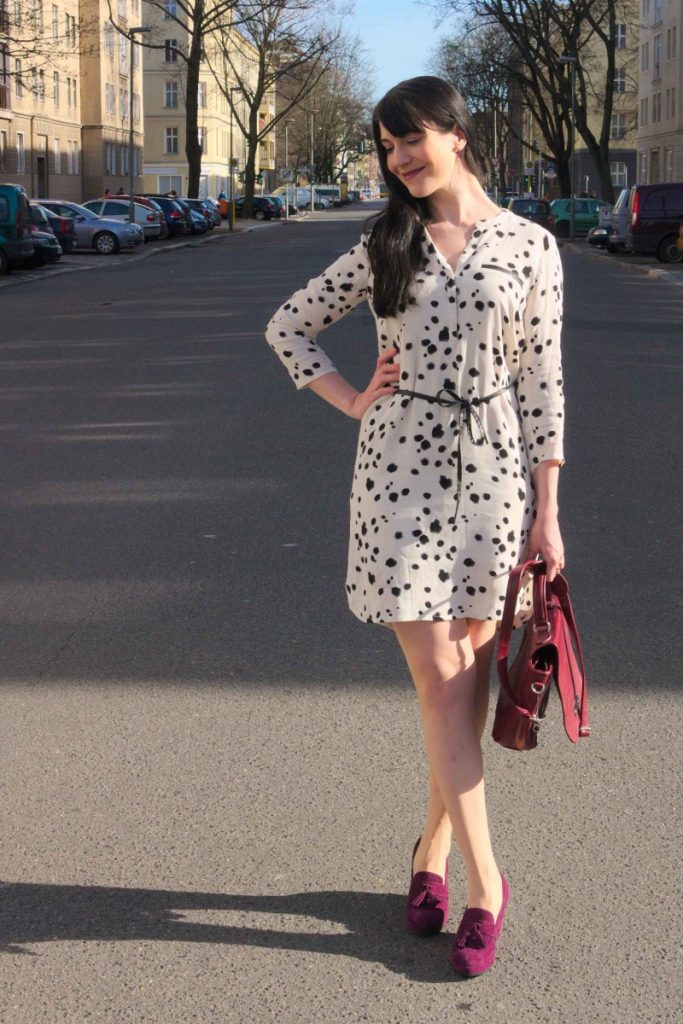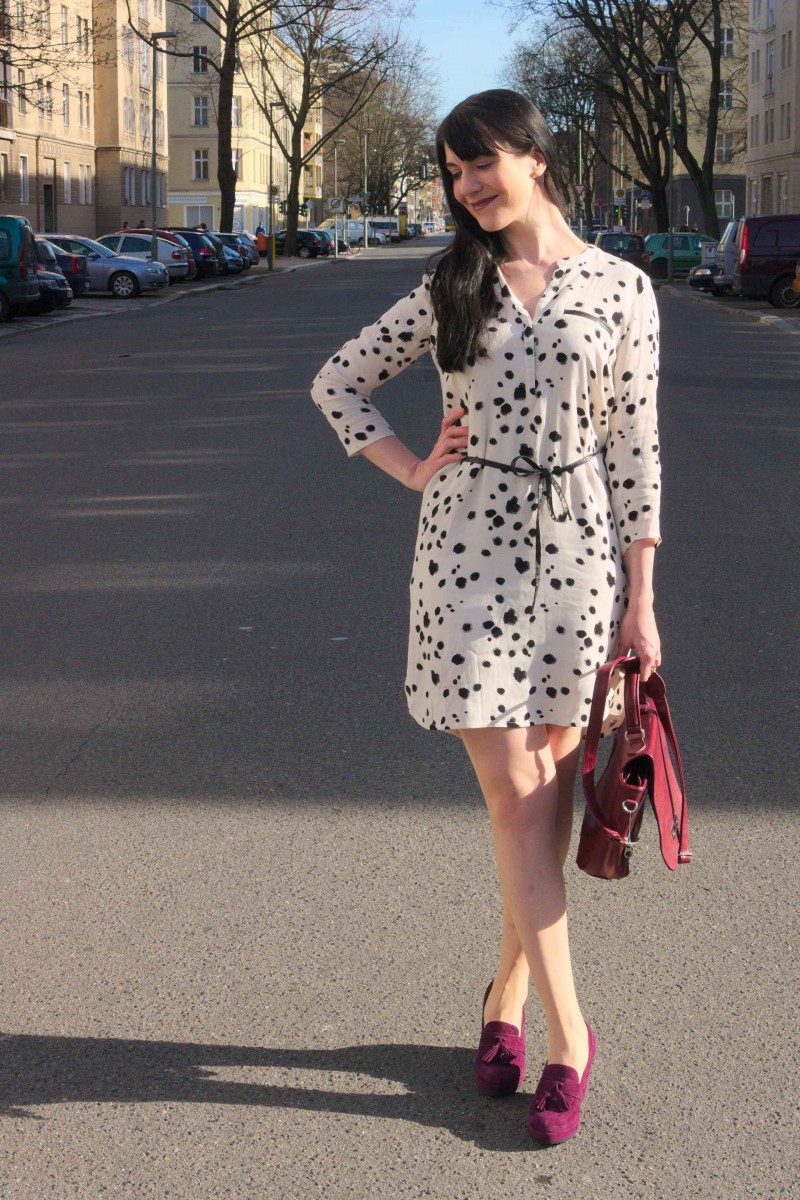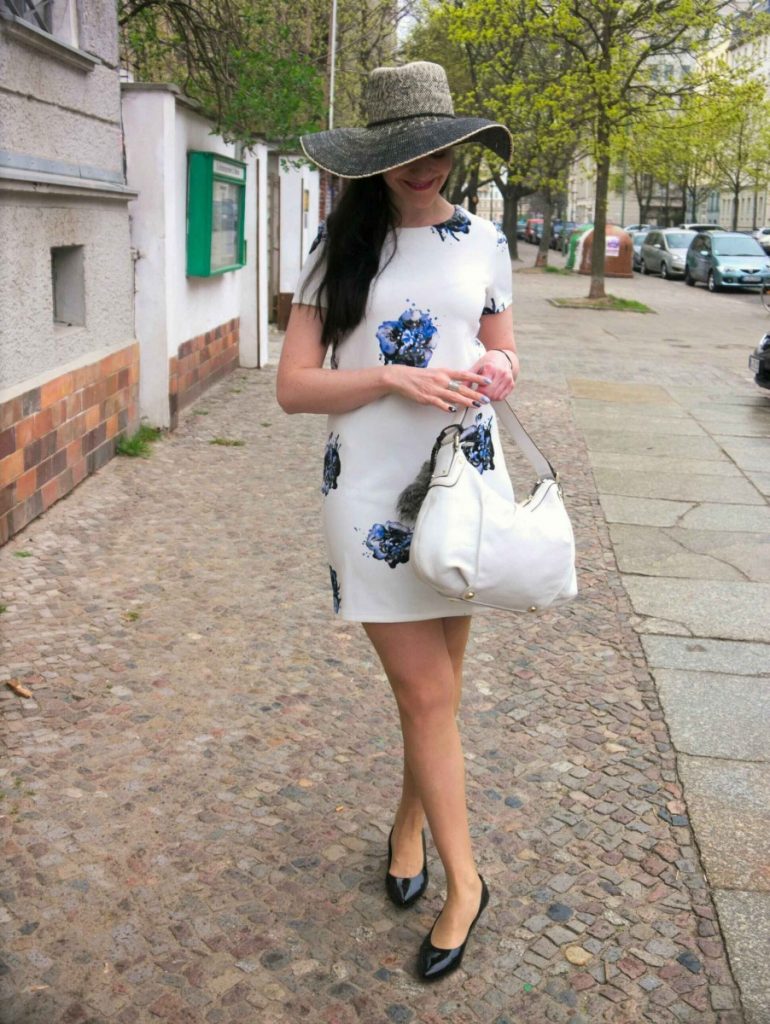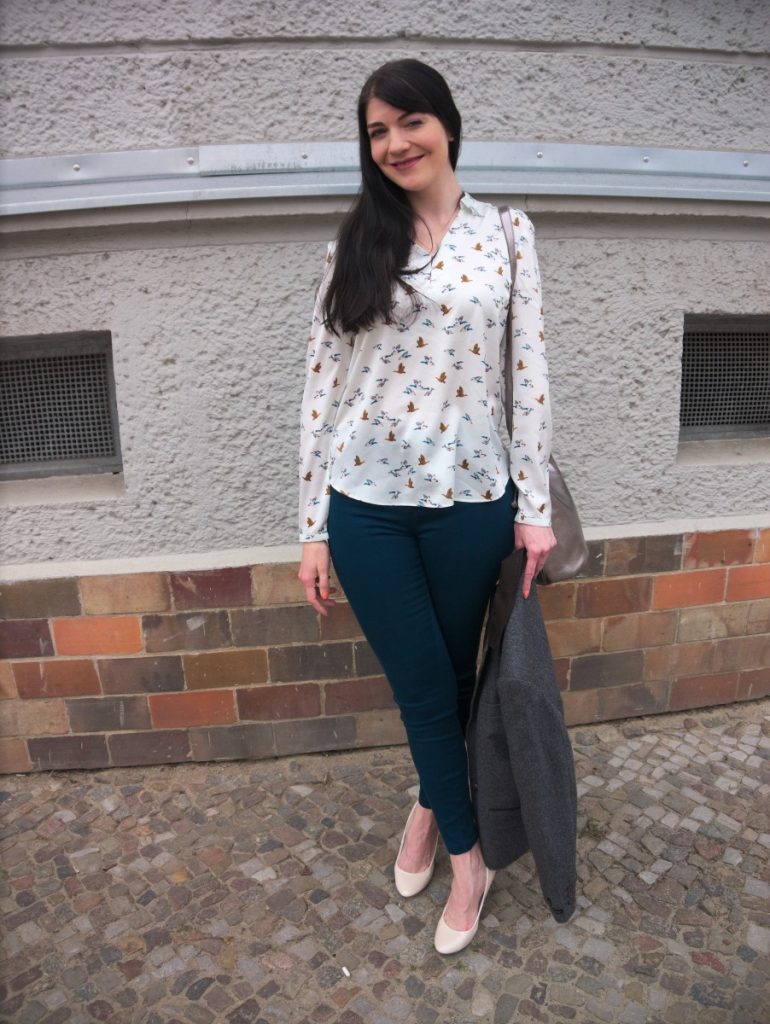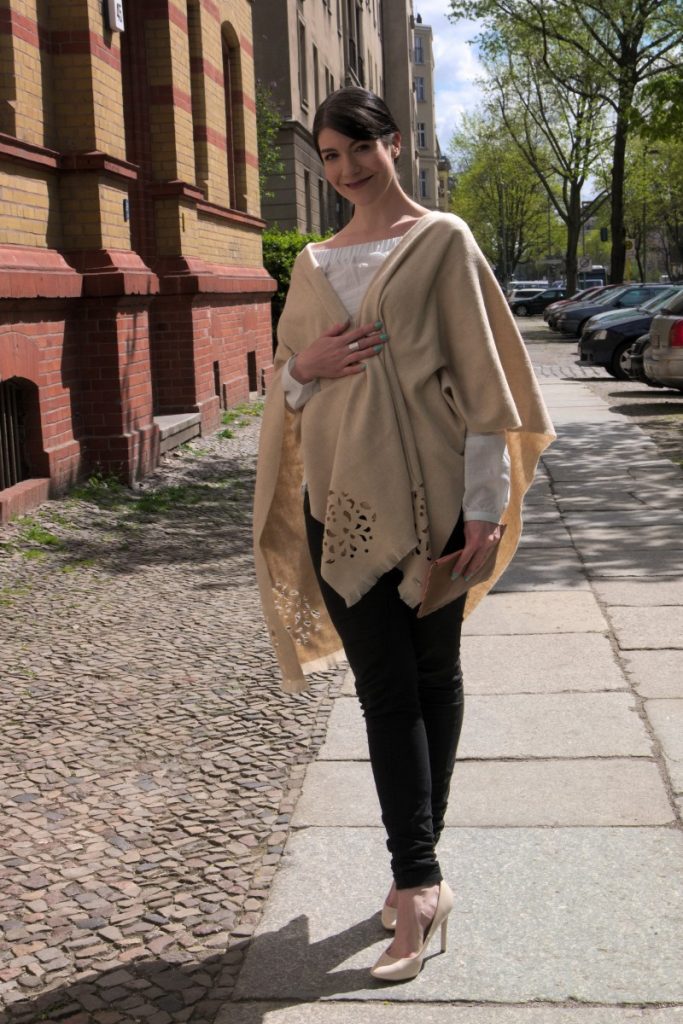 To revisit last month's looks: Dalmatian print dress here, Blue Flower dress here, Duck blouse with teal pants and Barbour blazer here, Lasercut poncho and off-the-shoulder top here
Hope you are all having a great week so far!