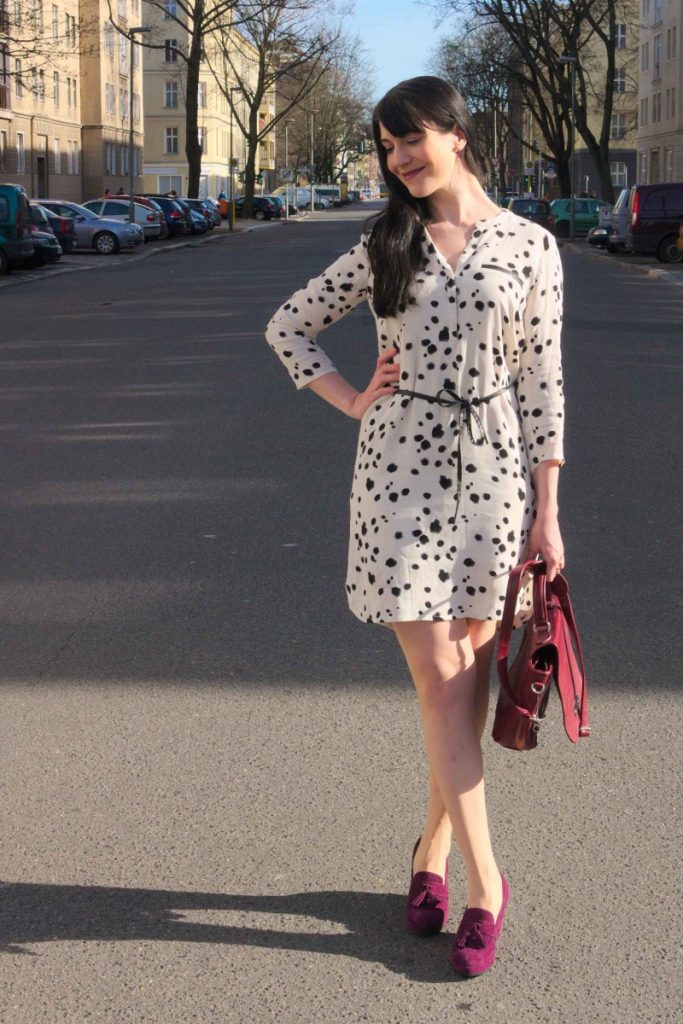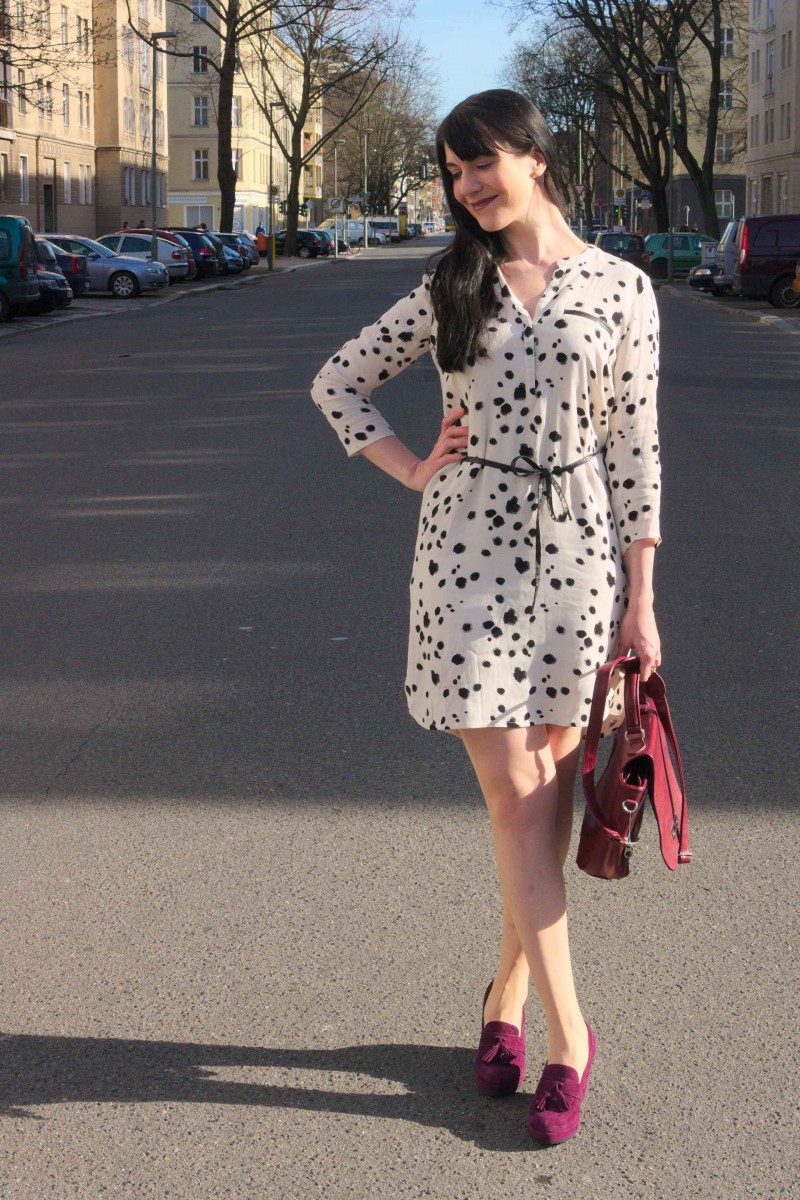 Last weekend the temperatures in Berlin city climbed up to 23°C. It felt like summer so another light dressy outfit was called for.
This is one of the dresses I picked up from AboutYou in our recent collaboration. I have to say that I'm really happy with my choice! I just love the black and cream dalmatian print and the dress is light and breezy. It also comes with a little faux leather belt to accentuate the waist. The shirt dress cut lends it a bit of a formal air but you could always play with different belts and accessories. I have added a marsala bag and my marsala with a hint of purple wedge suede slippers by Geox.
As an outfit modification I also tried the dress with white ballerina flats which is a lighter summer look I would totally wear again.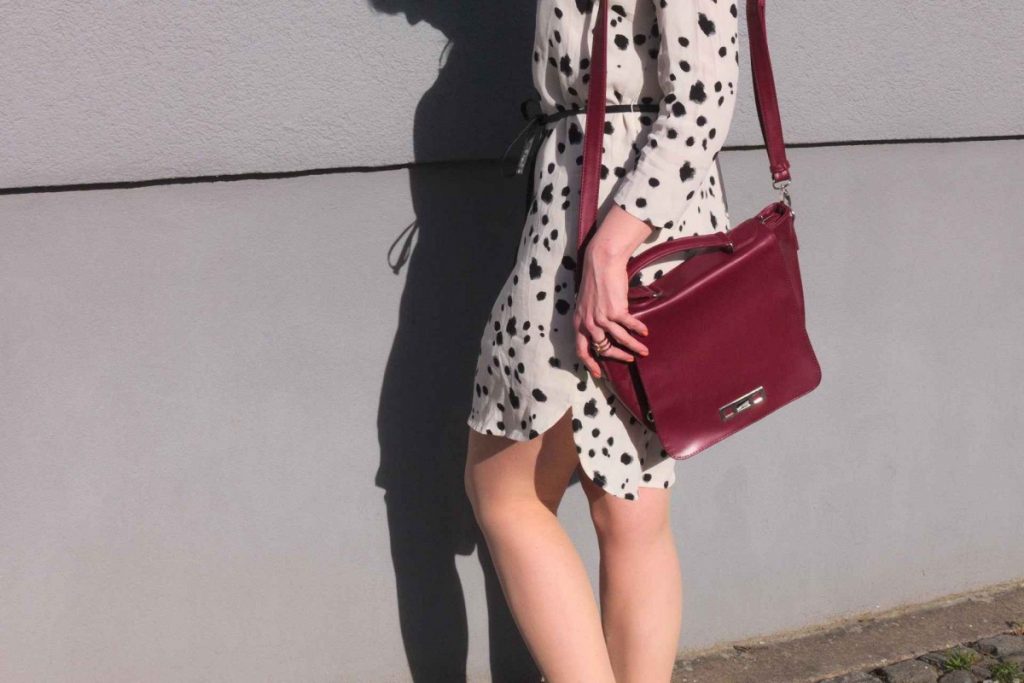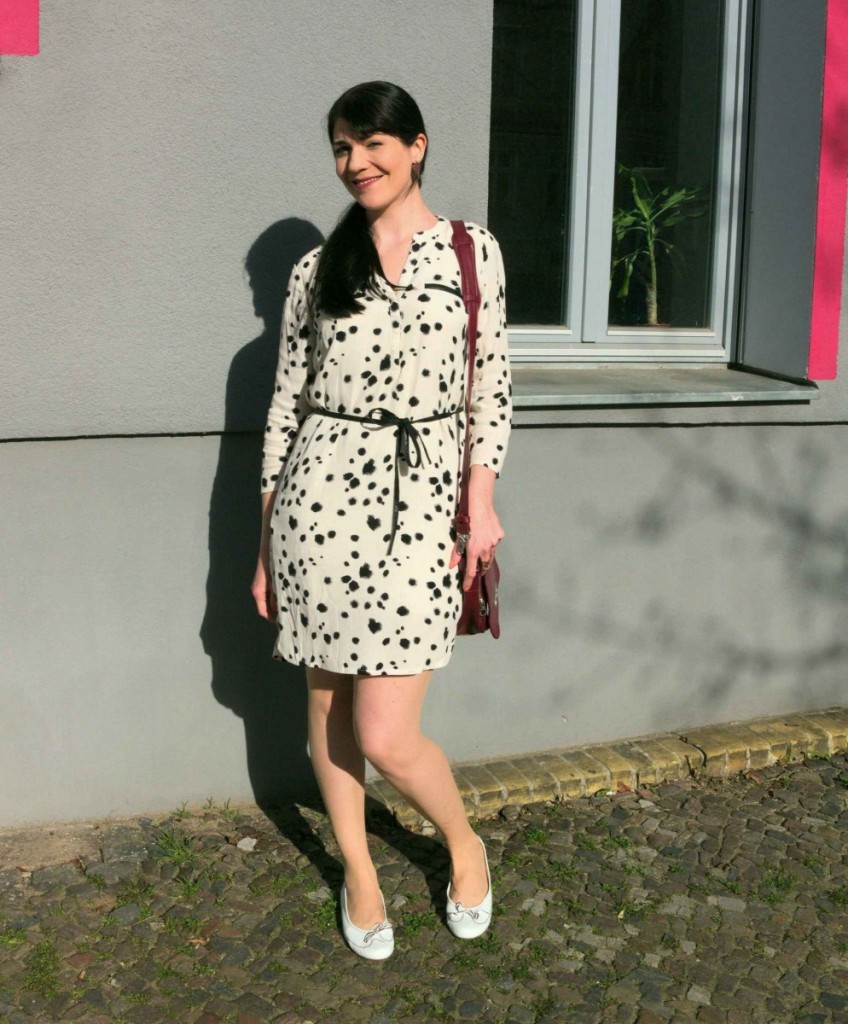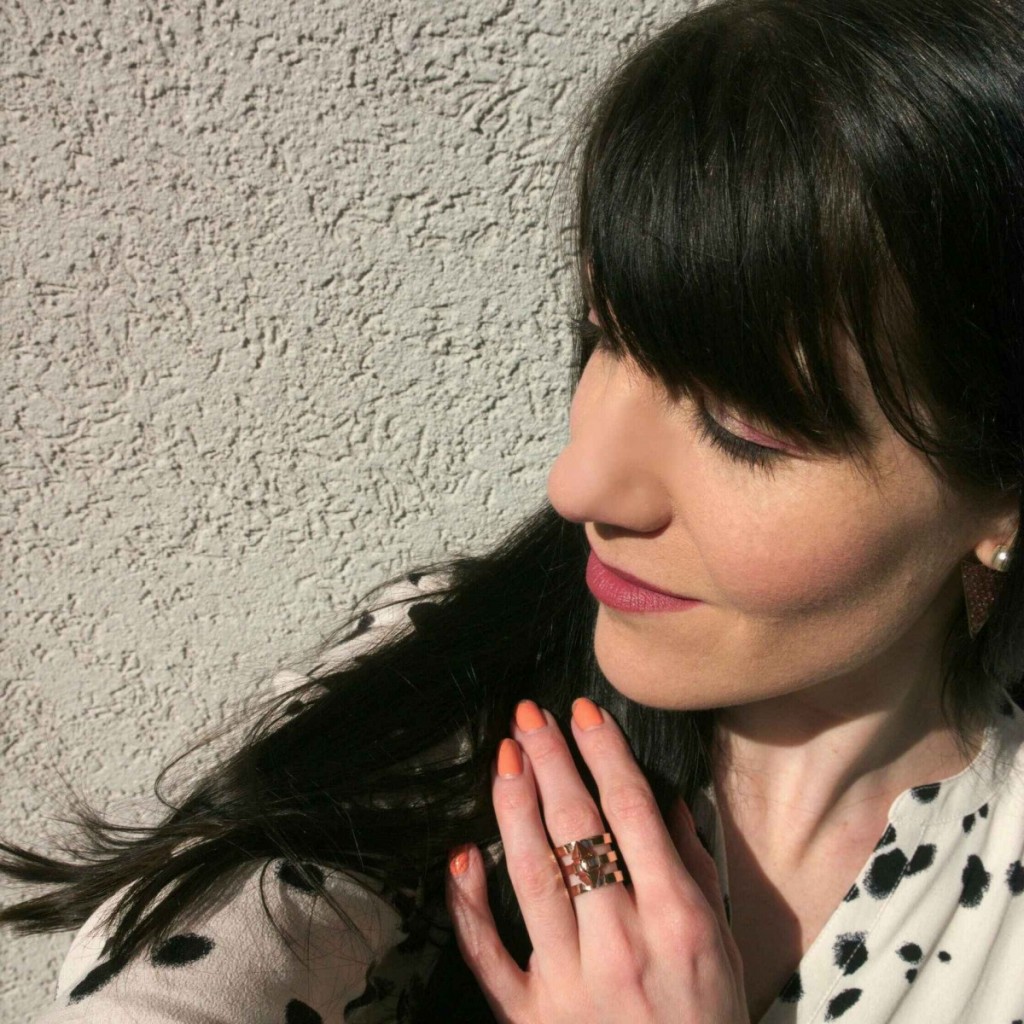 This ring by Edge of Ember is one of my newest acquisitions and I absolutely love it. As I particularly love wide band rings it had been calling my name for a while now (it's currently on sale!). This one is rose-gold plated with an arrowhead twist. I bought it at Wolf and Badger, which is a shop I can absolutely recommend if you're looking for contemporary, cutting-edge pieces. They feature new designers and a lot of the products they have in store range from pretty to extravagant. As they are situated in the UK shipping to Germany is absolutely plain sailing.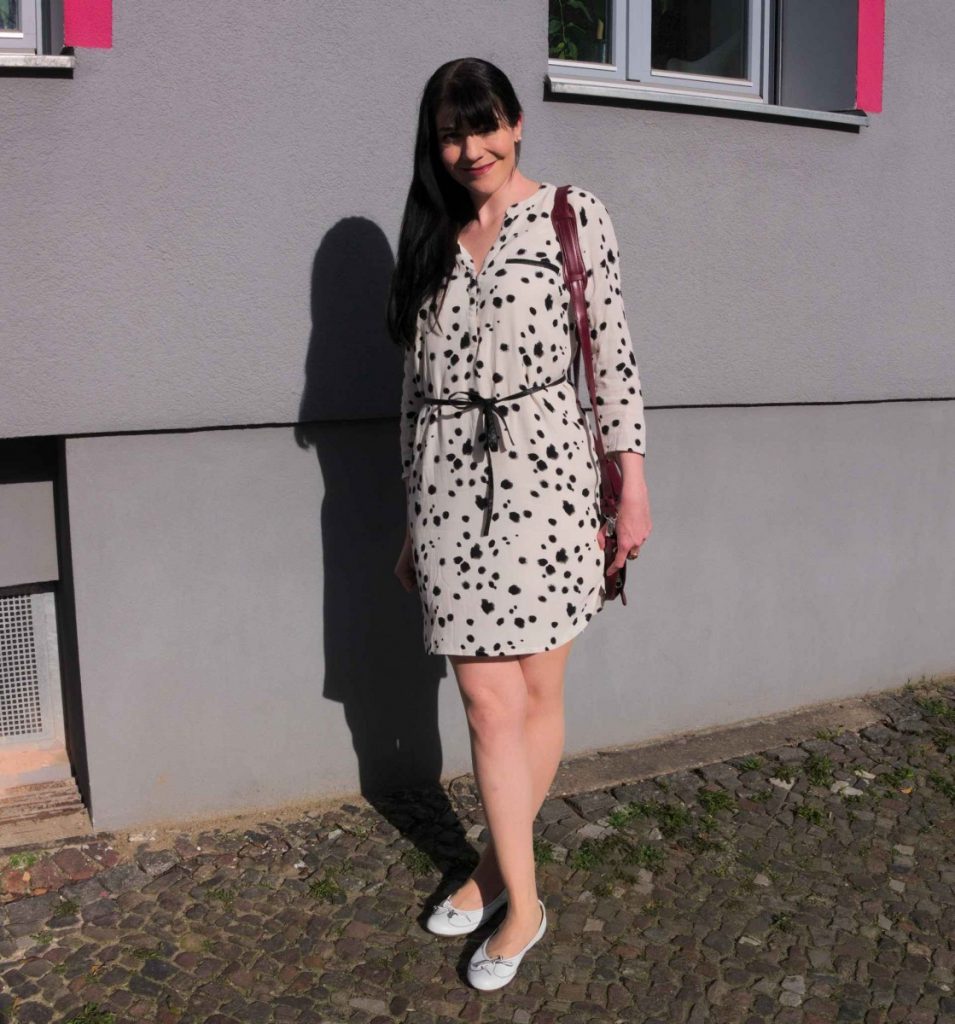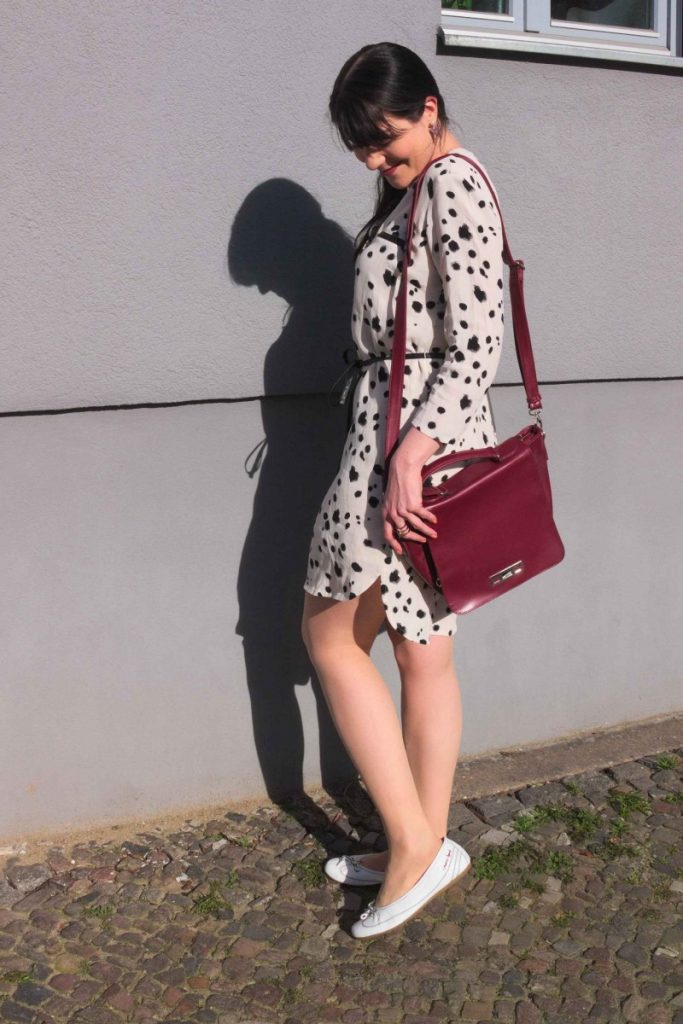 GERMAN:
Nachdem uns in Berlin letztes Wochenende wahrlich sommerliche Temperaturen von 23°C vergönnt waren, musste mein nächstes Outfit natürlich nochmal ein Kleid werden. Ich habe mich für eines der Kleider aus meiner letzten AboutYou-Kollaboration entschieden. Das Blusenkleid von Tom Tailor mit dem Dalmatiner-Print gefällt mir wirklich ausgesprochen gut! Die Farbkombination aus Creme und Schwarz geht einfach immer und ein schmales Kunstlederband akzentuiert gekonnt die Taille. Kombiniert habe ich dazu eine marsalafarbene Tasche aus Lederimitat von Mexx und meine Keilslipper von Geox, die ich euch schon im letzten Herbst öfter gezeigt habe.
Als Outfit-Abwandlung habe ich die Kombi mit weißen Ballerinas ausprobiert, was mir auch ziemlich gut gefällt. Durch die weißen Schuhe wirkt der Look sofort noch sommerlicher und so werde ich das Kleid bestimmt öfter tragen, wenn es wärmer wird.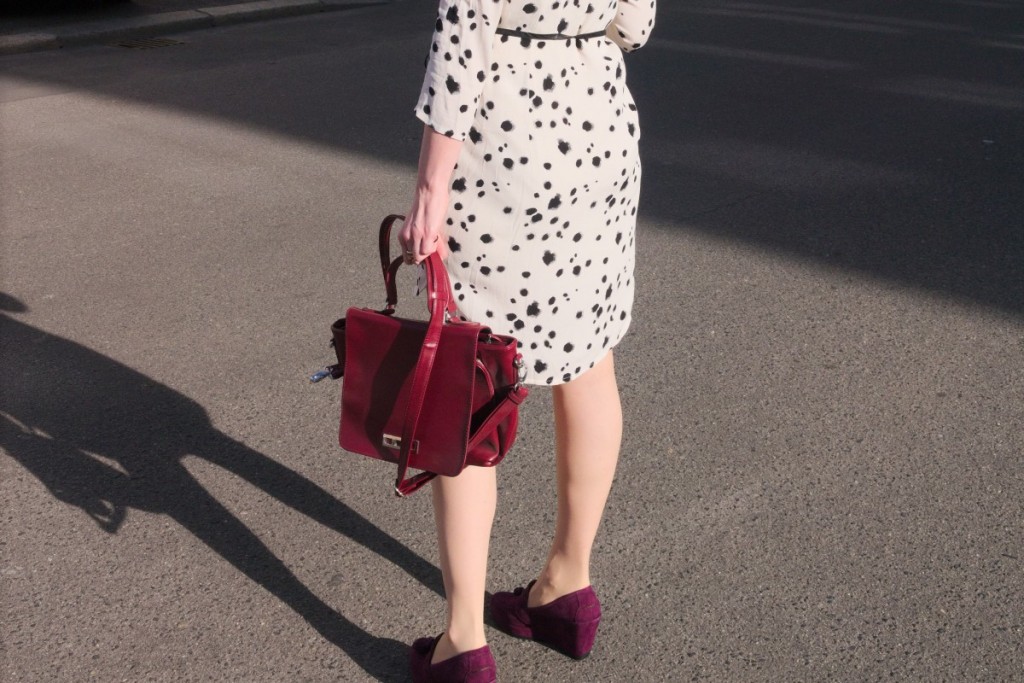 Der breite roségoldfarbene Ring von Edge of Ember ist einer meiner neuesten Favoriten, den ich mir bei Wolf & Badger bestellt habe. Das ist ein britischer Online Shop, den ich wirklich nur empfehlen kann – sie haben immer junge Designer und interessante Stücke auf Lager. Vor allem der Schmuck, den es dort gibt, gefällt mir sehr gut. Und die Lieferung aus England ist völlig unkompliziert. Allein die Versandgebühr von €14 finde ich etwas hoch – bei Bestellungen über €210 aufs europäische Festland ist die Lieferung allerdings kostenlos und man kann alles gebührenfrei und unproblematisch retournieren.
Outfit details:
Dress – Tom Tailor, via AboutYou*
Bag – Mexx (old)
Wedges – Geox
Ballerina Flats – Janet D. (old)
Ring – Edge of Ember, via Wolf & Badger
Earrings – Ca & Lou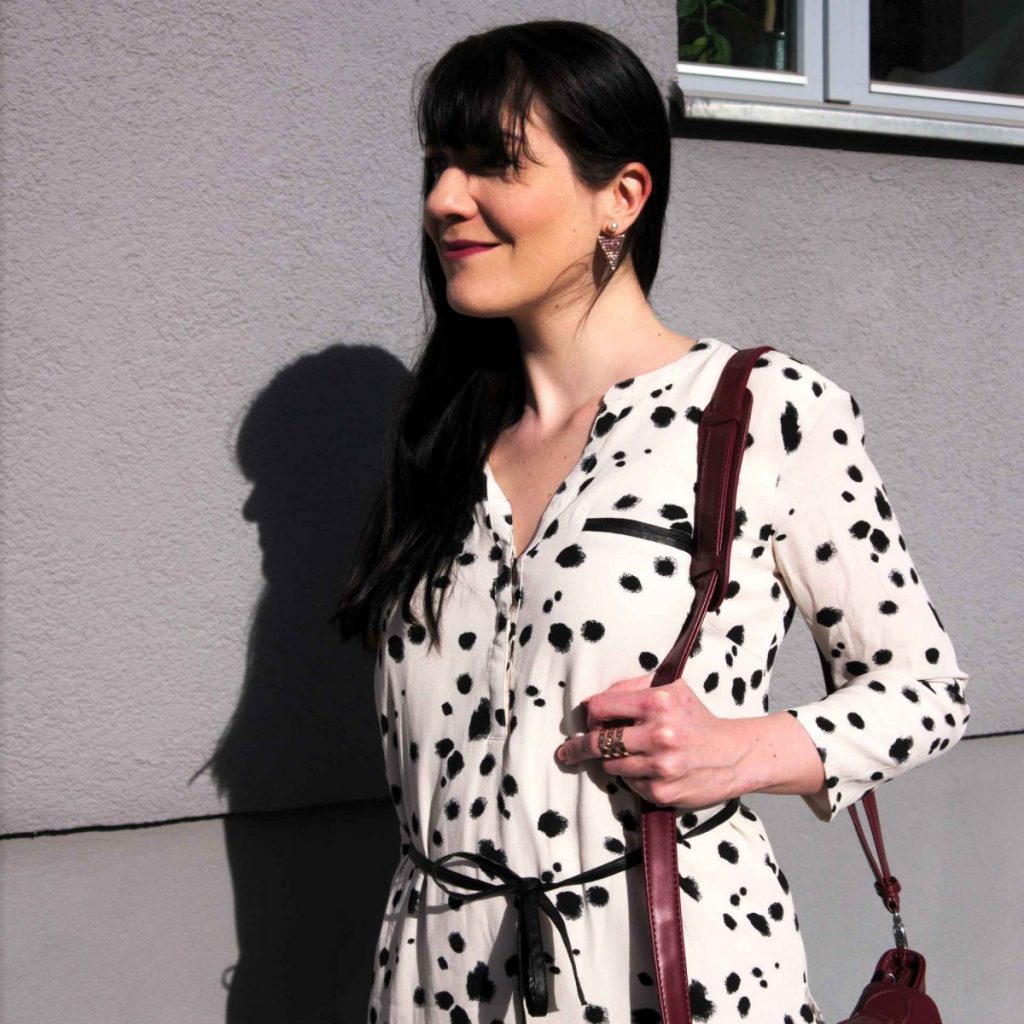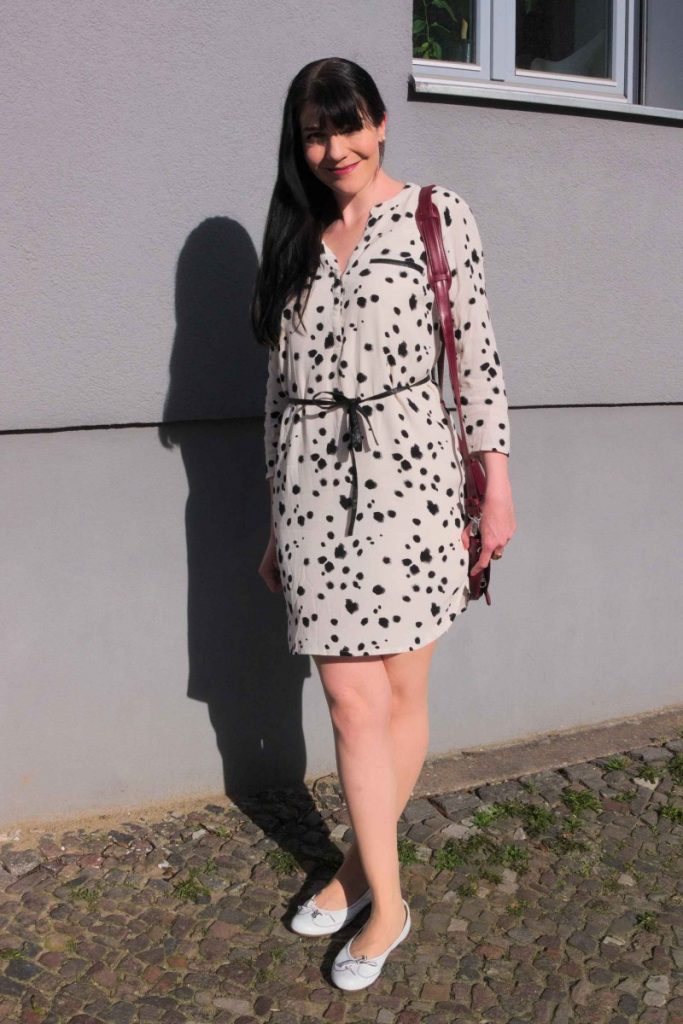 Beauty:
Eyes – H&M Twilight And Rose palette
Nails – TREND IT up LE: Touch of Vintage in 050
Lips – Bobbi Brown Art Stick in Rose Brown