Time for a little overview of my June outfits which were quite heavy on typical summer details like florals, eyelets and the off-shoulder style.
I even had a bonus experimental look for you this month which consisted of a 50s style denim combo with crop top and flared skirt. I sometimes really enjoy experimenting with styles I seldom wear and pushing the envelope by trying out new looks. June saw a number of new acquisitions, most of which have notmade it on the blog yet. The Matt&Nat cork bag (which I really love!) you can see in the shirt dress outfit was one I managed to show you though. After months of searching and skulking around in various online shops worldwide I also decided to invest in a Rebecca Minkoff Sofia Tassel Crossbody Bag here which I promise to show you soon. My first pair of Ghillie straps have also moved into my closet and I'm really happy with them. They are surprisingly comfortable, well-made and came at a great price at Deichmann here.
I have also rediscovered my love for retro designs lately and come across the fabulous Lady Vintage online shop here. Their dresses come in a staggering size range from EU 36 to 60 which is great in terms of inclusion. I couldn't help myself and ordered two of their dresses with fun vintage prints. Hopefully, I will get to show these to you soon.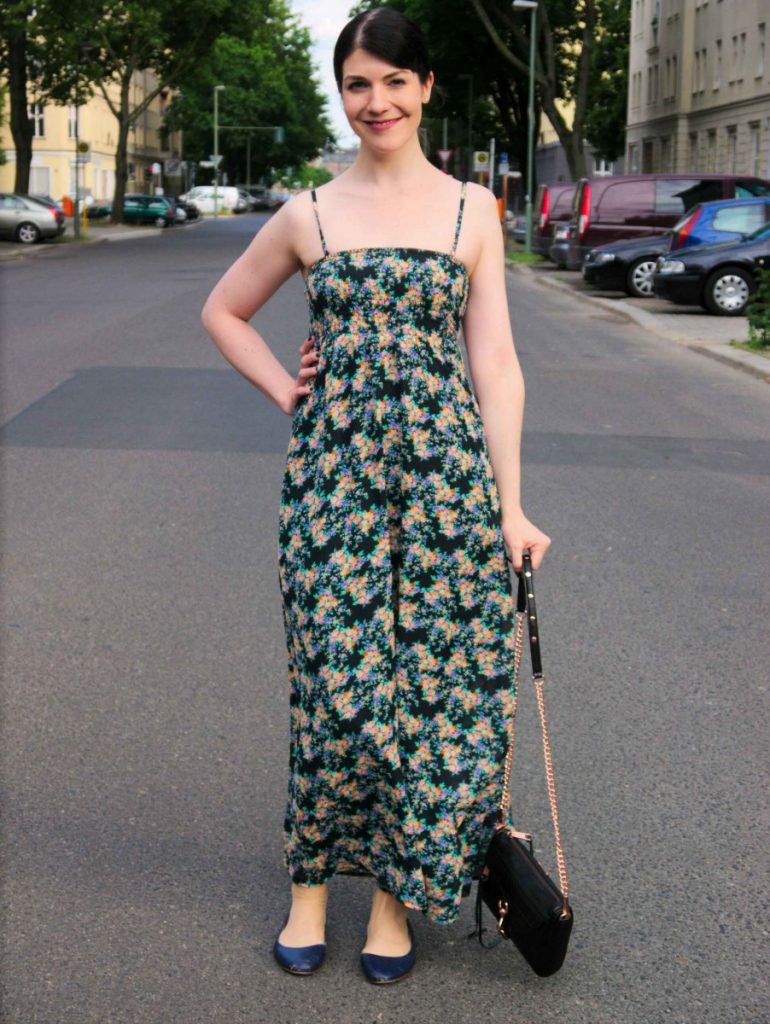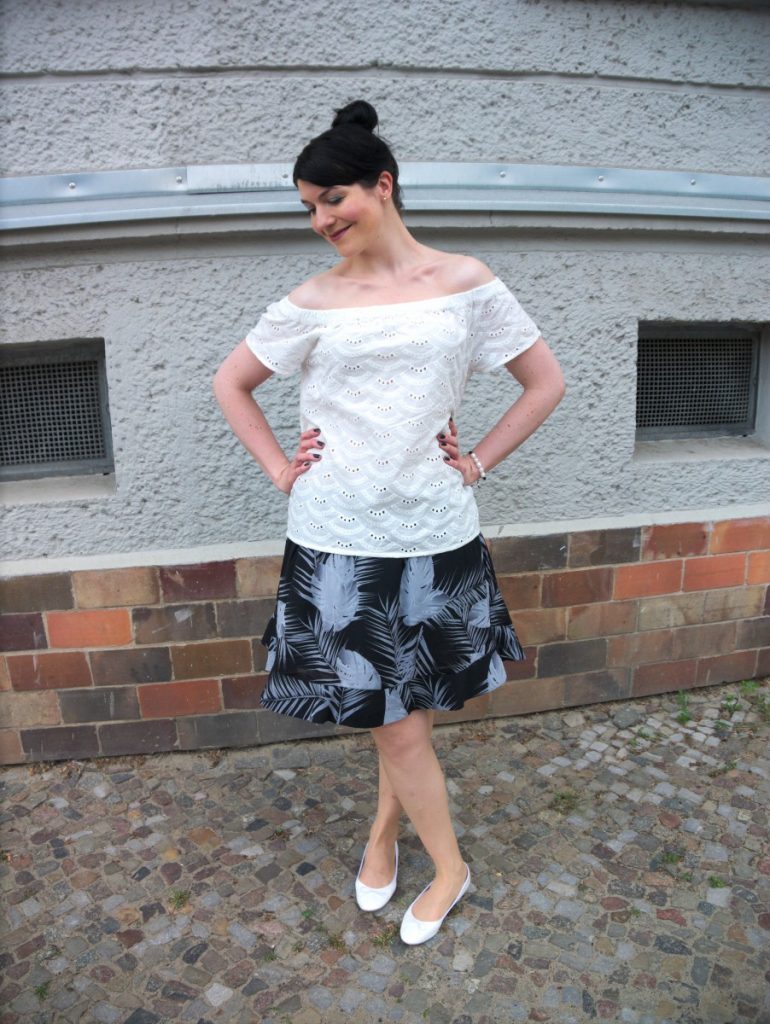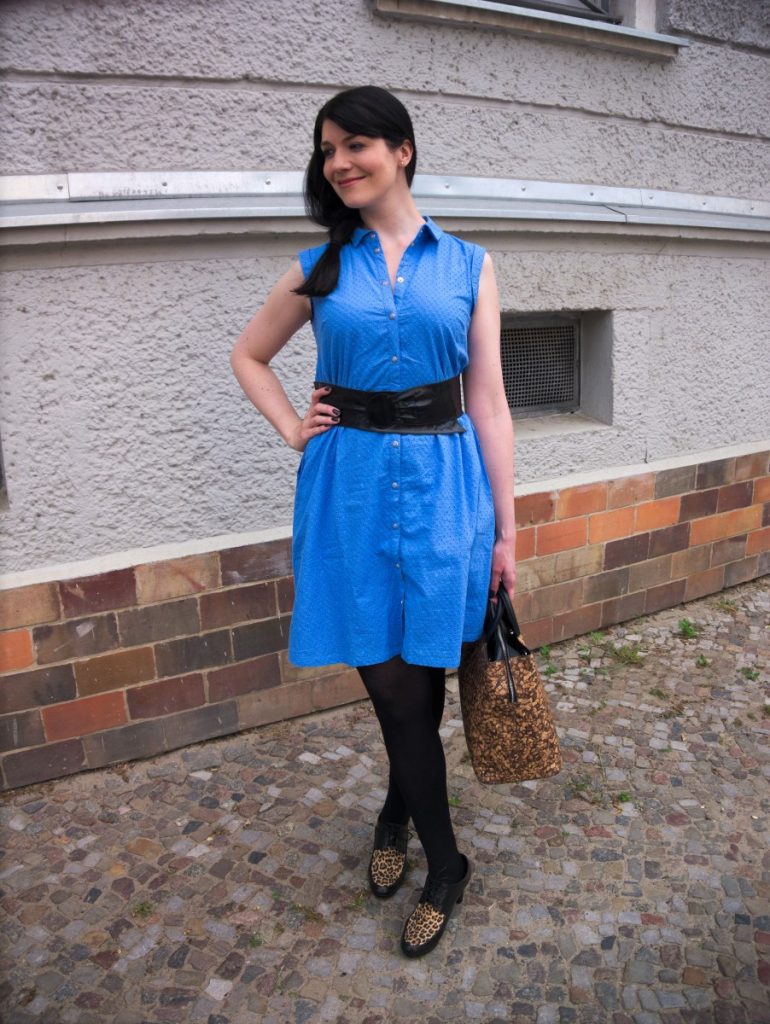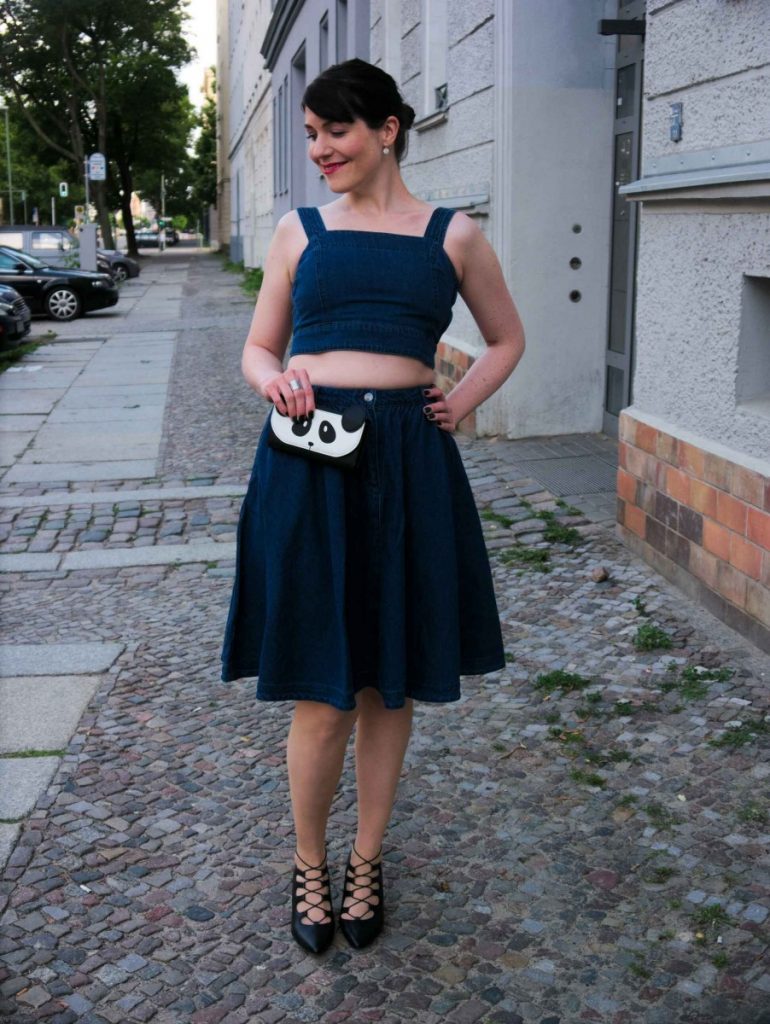 To revisit last month's looks: Floral Maxi Dress here | Boho Ballerina off shoulder blouse here | Broderie Anglaise eyelet dress here | The Bare Midriff here
How did you like last month's looks? What's your favourite?