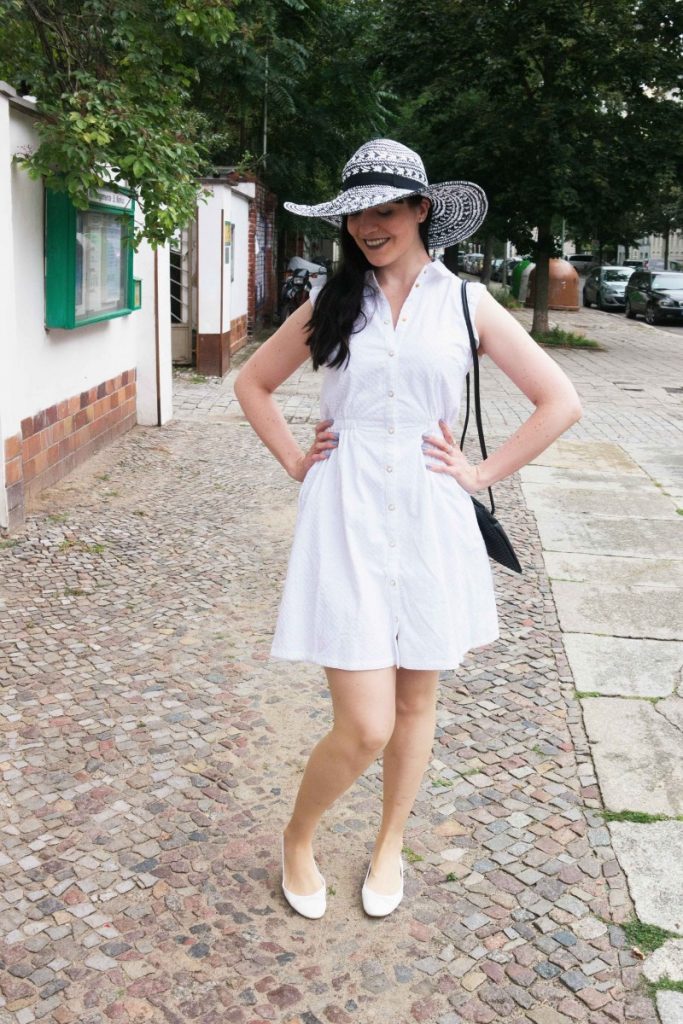 This outfit post carries a somewhat surreal name because the look somehow reminds me of the witches in Coven, the third season of American horror Story. And this is actually the first time I tried taupe lipstick.
I first toyed with the idea of naming this look Drop Dead Diva as dark or greyish lips still are instinctively associated with death. But I have to admit I am rather taken with this look and my new Smashbox Punked lippie might not exclusively be reserved for Halloween.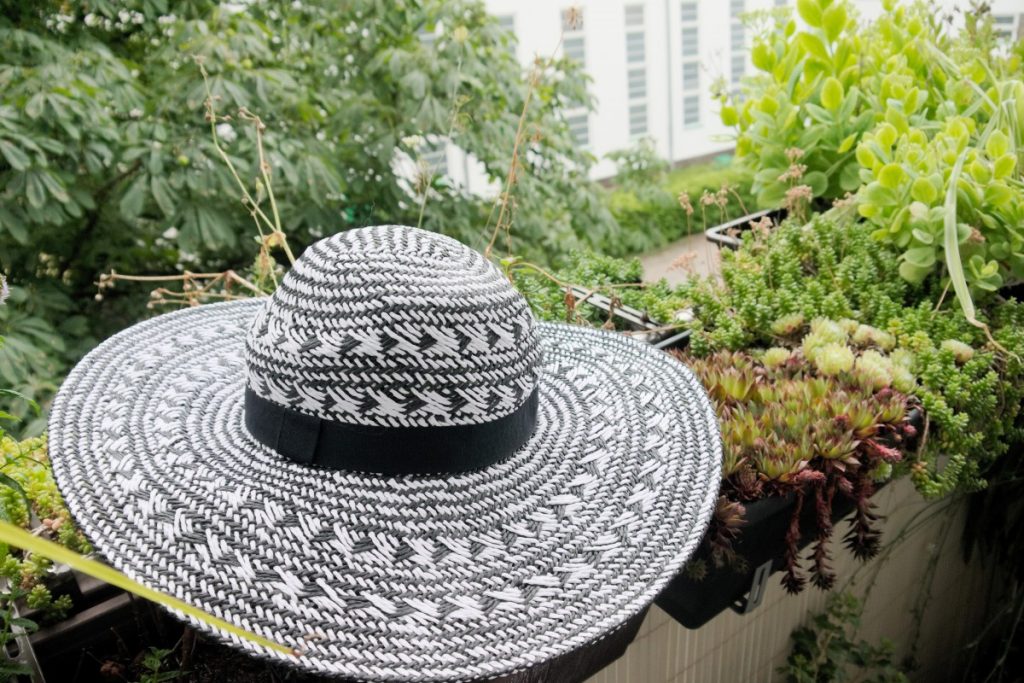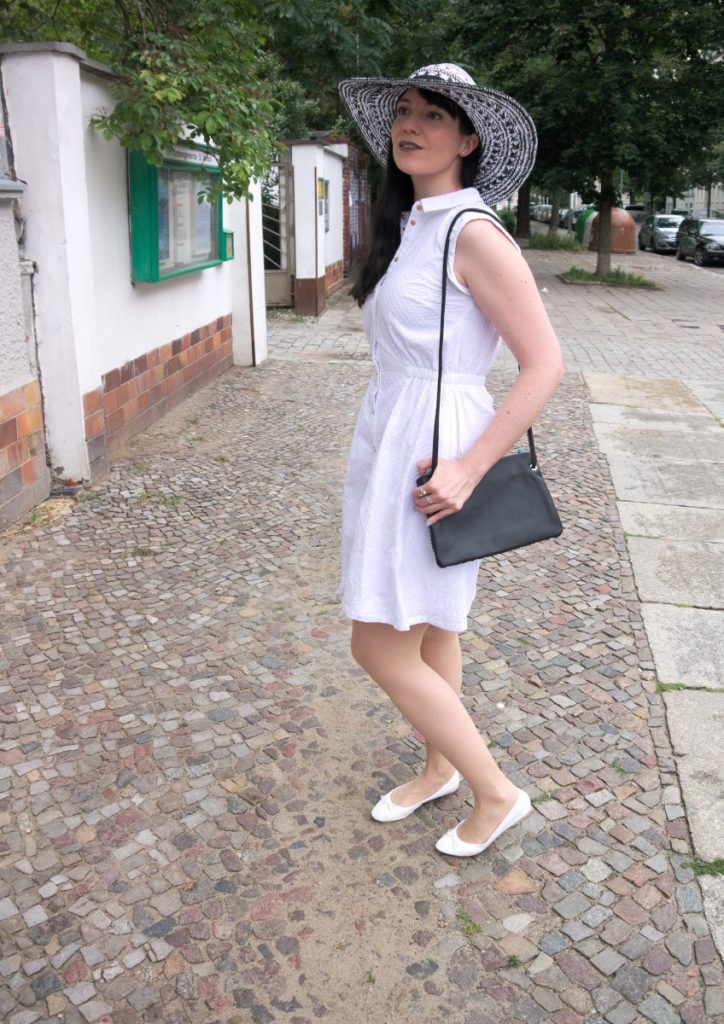 Outfit Details:
Dress – mint&berry similar
Ballerina Flats – H&M here
Hat – C&A similar
Rings – Esprit
Beauty:
Lips – Smashbox Be Legendary Matte Lipstick in Punked here or here
Nails – Trend IT UP Touch of Vintage LE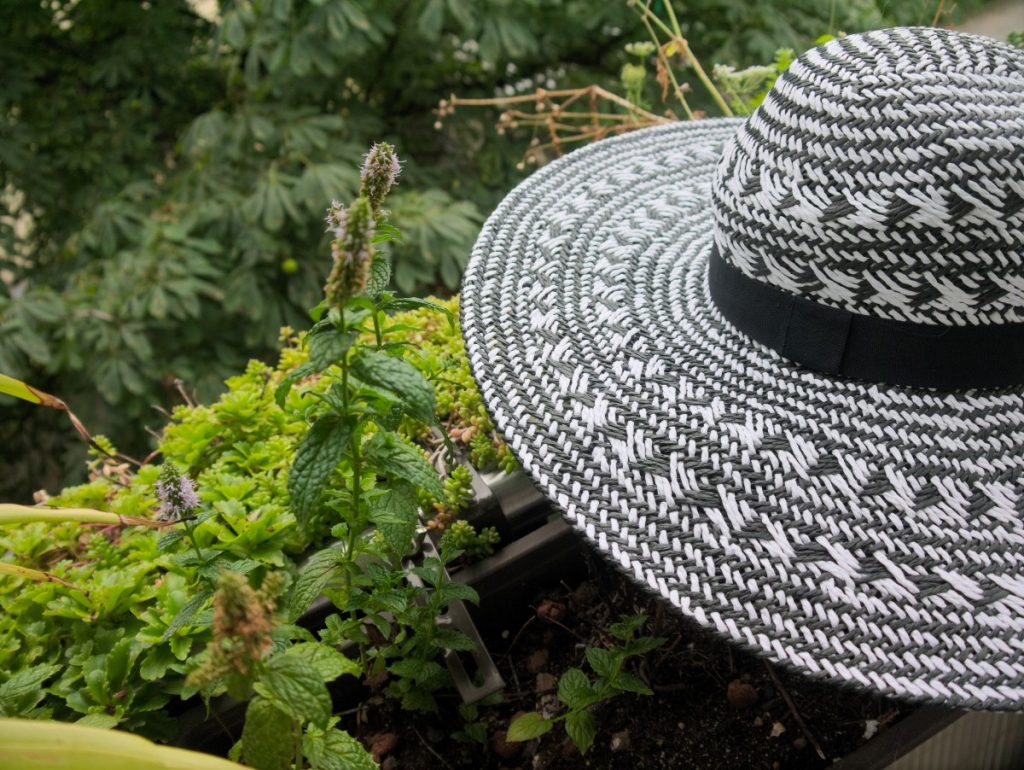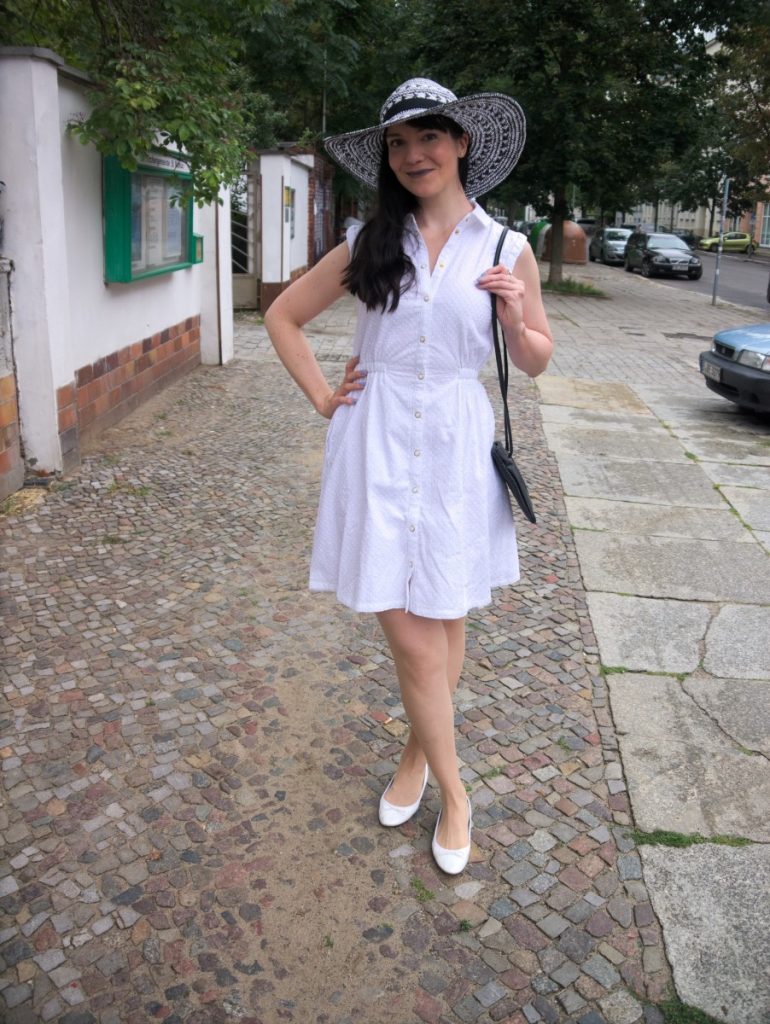 When looking at this outfit I was instantly reminded of the third season of American Horror Story which was aptly named Coven. I rather enjoyed that season – especially with the witches in training all wearing different styles of black. I decided to loosely recreate a white version here. And the black and white wide-brimmed straw hat seemed perfect for it.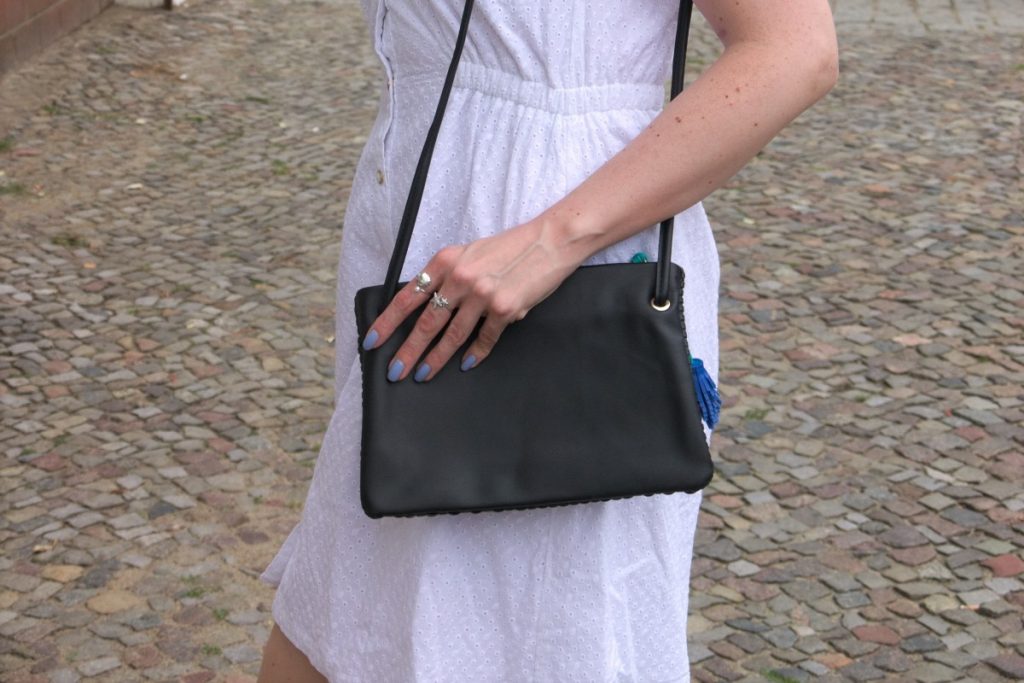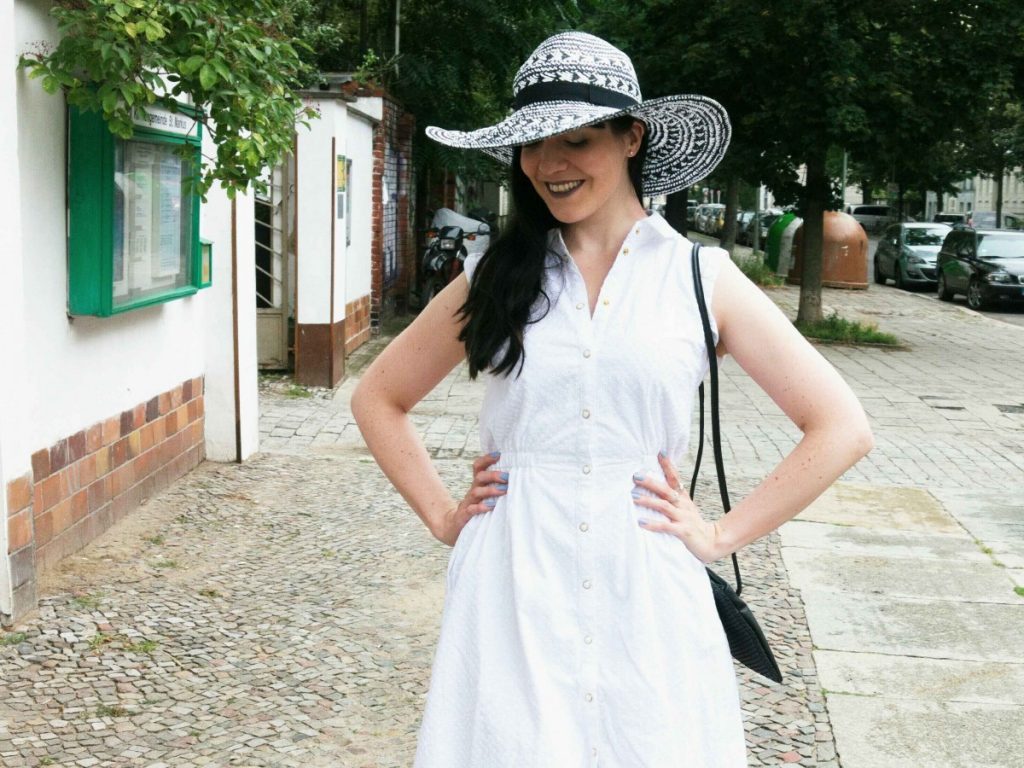 Have you tried taupe lipstick? Do you like dark lipstick shades or prefer lighter ones?
---
GERMAN
Dunkler Lippenstift stand schon sehr lange nicht mehr auf meiner Wishlist, aber auf den Seiten anderer Blogger habe ich in letzter Zeit gleich mehrere taupefarbene Lippenstifte entdeckt, die mir richtig gut gefallen haben. Vor einigen Wochen habe ich mich dann dazu entschieden, ihn selbst einmal auszuprobieren und mir den Smashbox Be Legendary Matte Lipstick in der Farbe Punked bestellt.
Zu meinem Erstaunen gefällt mir der Effekt richtig gut und ich werde den Lippenstift sicherlich nicht nur zu Halloween tragen. Auch wenn dunkelgraue Lippen am Anfang etwas ungewohnt sind, ist es ein cooler Look für den Herbst. Grade in Kombination mit Samt und herbstlichen Farben könnte ich ihn mir sehr gut vorstellen. Zum Lippenstift selbst werde ich noch einen eigenen Review Post verfassen.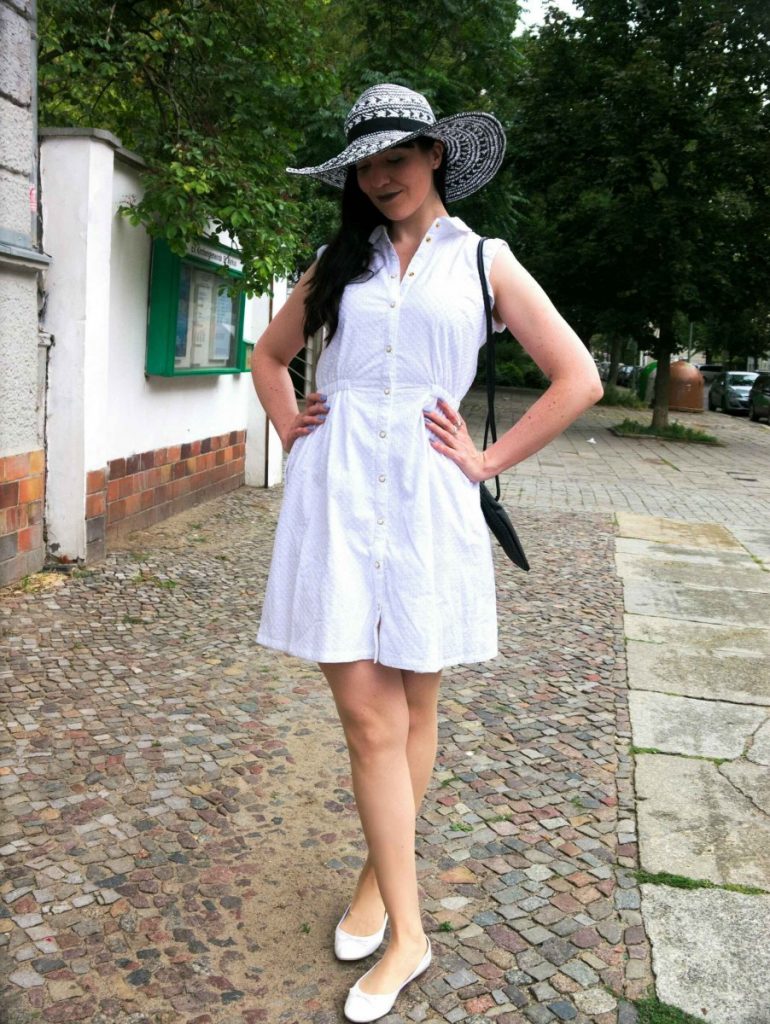 Bei der Wahl des Outfits habe ich einfach meiner Liebe für Schwarz-Weiß-Looks nachgegegeben. Ich muss aber sagen, dass mich die  Bilder irgendwie an die dritte Staffel von American Horror Story: Coven erinnert haben. Dort waren die angehenden Hexen immer schwarz gestyled aber jede hatte ihren eigenen Stil und es wurden mit Hüten und Accessoires recht coole Looks kreiert. Daher auch der Name dieses Beitrags, da ich hier mit dem dunklen Lippenstift eine passable weiße Version abgebe.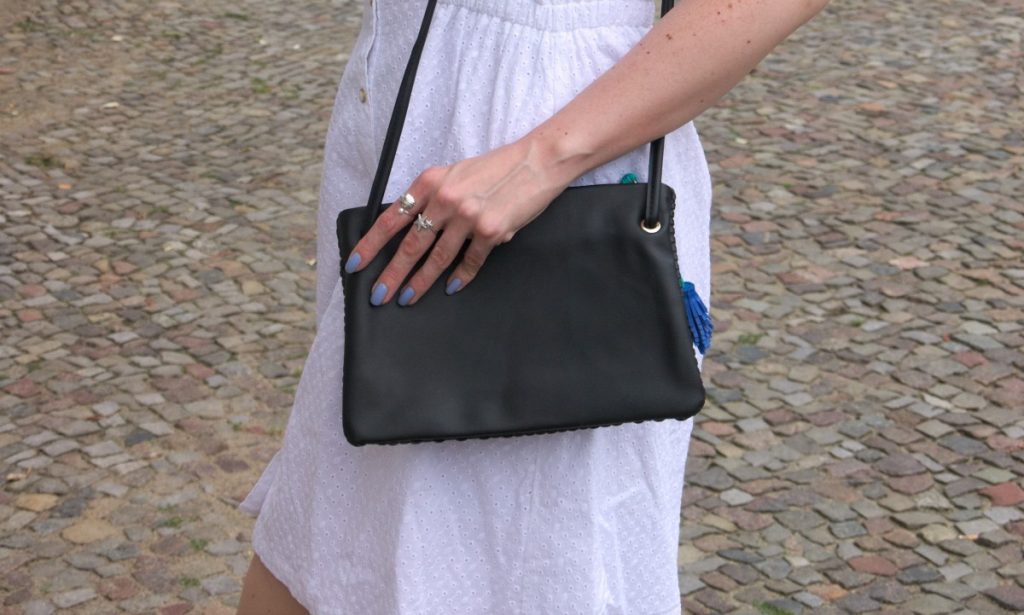 Was haltet ihr von dunklem Lippenstift? Auch etwas für den Alltag oder lieber nur zu Halloween?