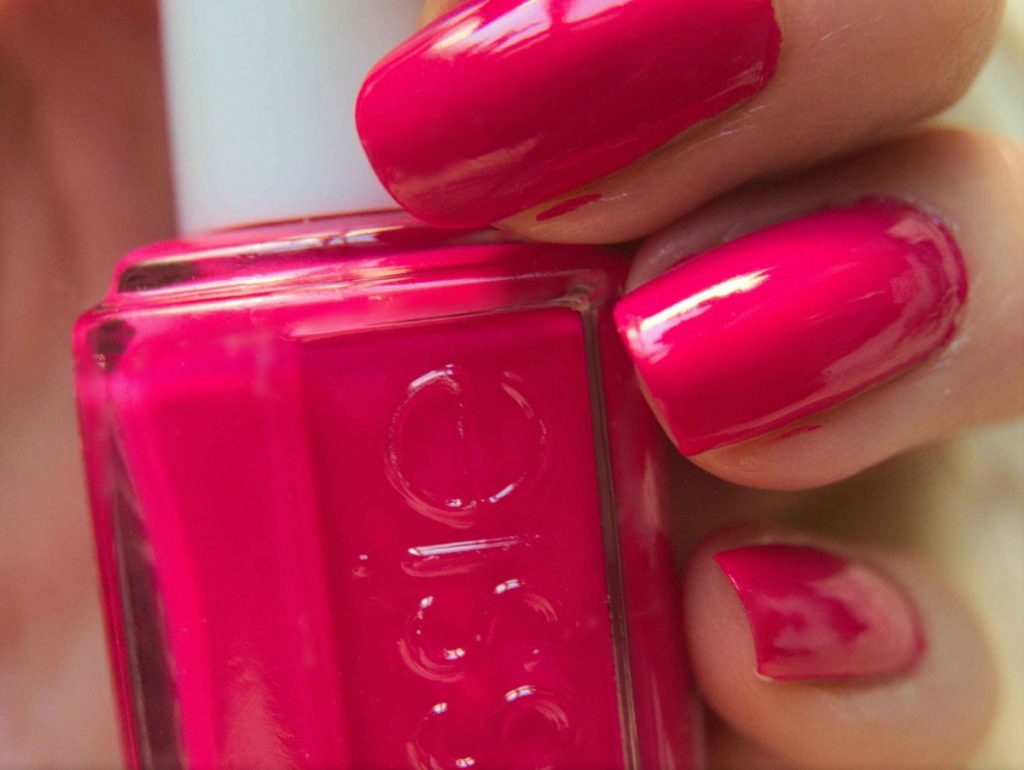 It's been a while since I last had a new nailpolish swatch for you so today I'm going to show you the colour I'm wearing this week: Watermelon by Essie.
Colour + Formula
This is what the Essie website says:
A creamy and refreshing juicy red – flirty & chic. make a fashion hit in deliciously refreshing juicy red polish. This beautiful, sweet, ripe color is always in season.
I would say this colour is actually more of a pink or red-based fuchsia. A very summery colour at any rate but it transitions well into autumn.
It's a bright and vibrant shade – so anyone favouring more muted shades or nudes will not enjoy this much. It looks very good on fair skin, although I can see it being flattering for any skin tone really. Formula-wise it's as reliable as my other Essie polishes. Two coats are enough for an opaque and intense finish.
You can get it here.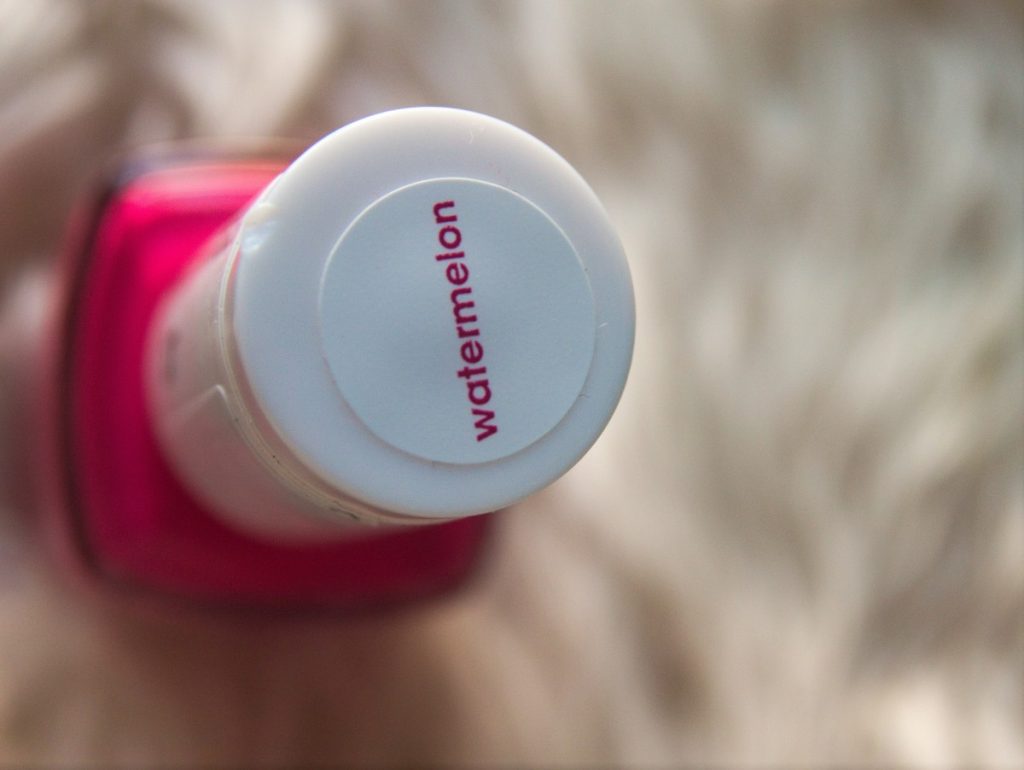 How do you like Essie Watermelon? What's on your nails right now?
---
Als bekennendes Nagellackopfer habe ich heute wieder einen neuen Essie Lack für euch.
Watermelon ist ein rotstichiges Pink, das zwar sehr sommerlich wirkt, aber auch zum Herbst hervorragend passt, wie ich finde. Grade zu bordeaux- oder beerenfarbenen Outfits finde ich etwas hellere, pinkfarbene Nägel recht harmonisch.
Was Auftrag und Textur betrifft, steht diese Farbe meinen anderen Essie Lacken in nichts nach. Die Haltbarkeit (mit Unter- und Oberlack) beträgt gut eine Woche mit minimalem Tipwear. Ich lackiere mir meistens am Wochenende die Nägel und erwarte dann auch, dass die Farbe die Arbeitswoche über halbwegs ansehnlich bleibt. Das klappt mit meinen Essie und trend It Up Lacken am besten.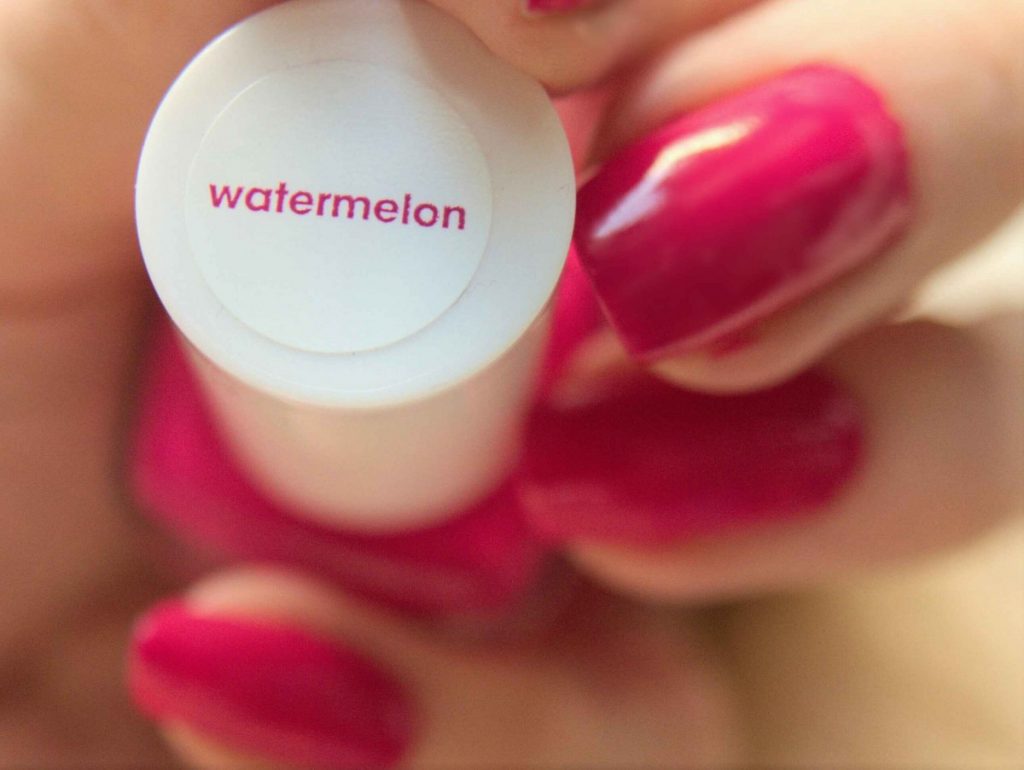 Wie gefällt euch Essie Watermelon? Welche Farbe tragt ihr momentan auf den Nägeln?