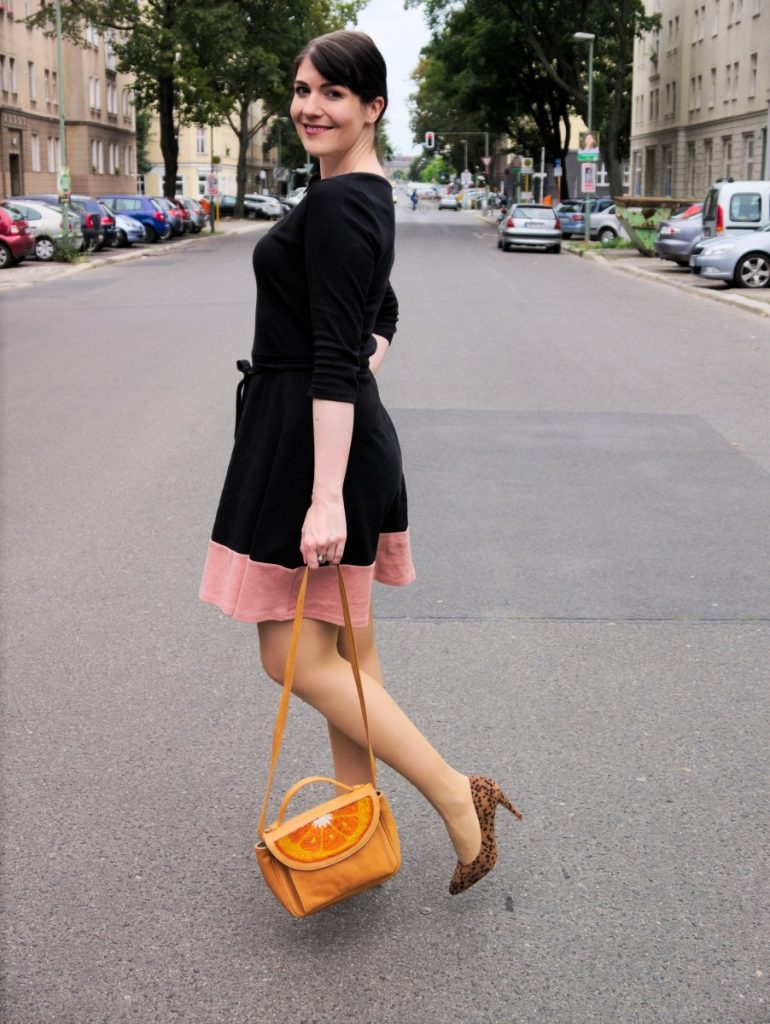 Happy Weekend! Finally, I have a new outfit to show you featuring my beaded orange bag and a black belted jersey dress with rosewood colour-blocking details.
I already introduced you to my new Sarah's Bag in this post last week and I love it to no end. It was such a great find and is quite suitable for autumn style.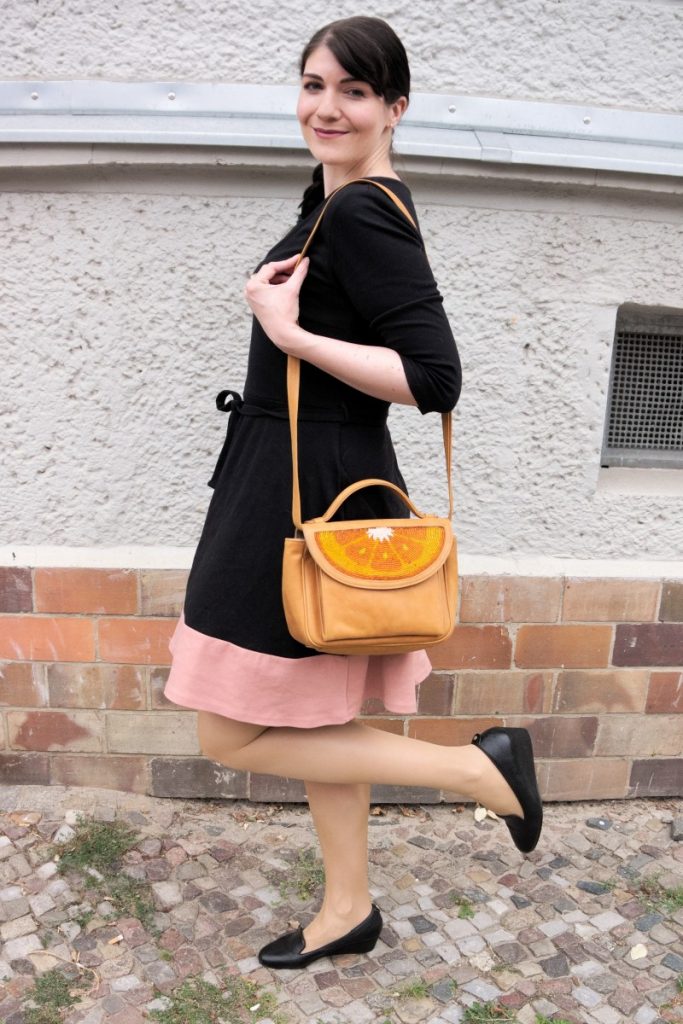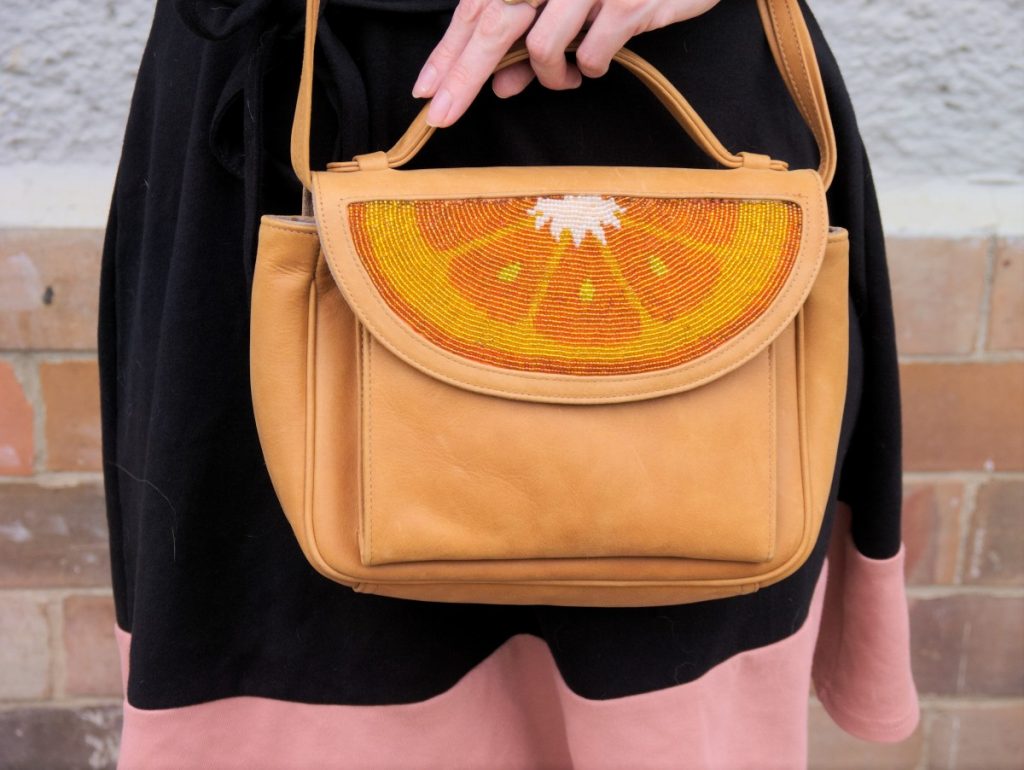 Black Jersey Dress and Two Types of Shoes
For this shoot I actually tried on two very different types of shoes. The first pair are black leather loafers with a wedge heel that have a slightly vintage look to them. The second pair of shoes I tried is a new pair of high heels by JustFab. They are made of synthetic suede with a fun leopard print and boast a 9 cm heel.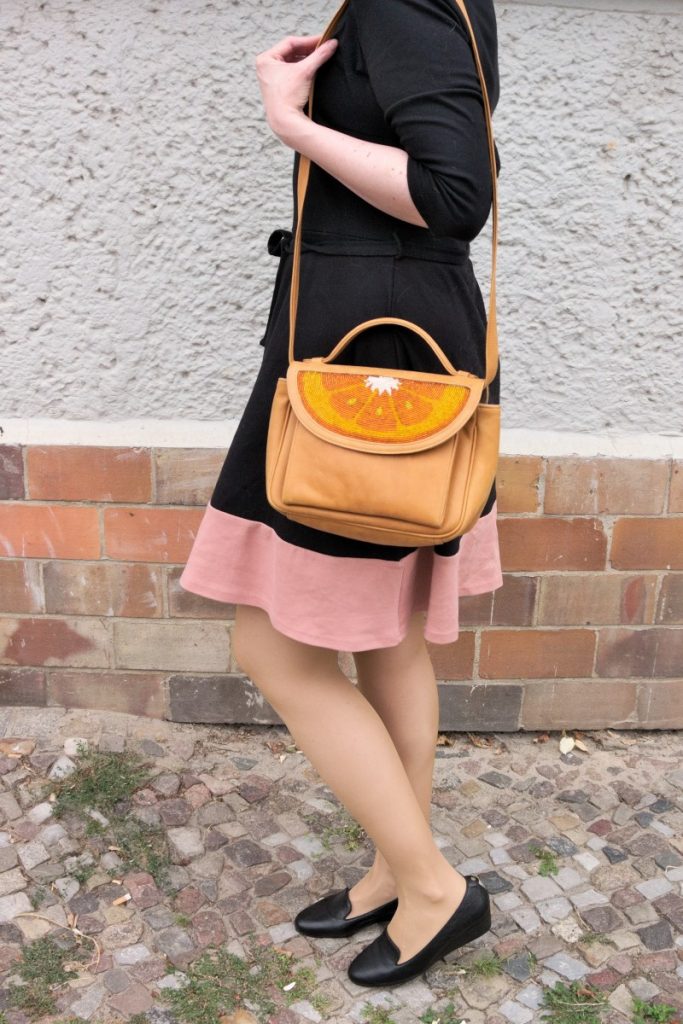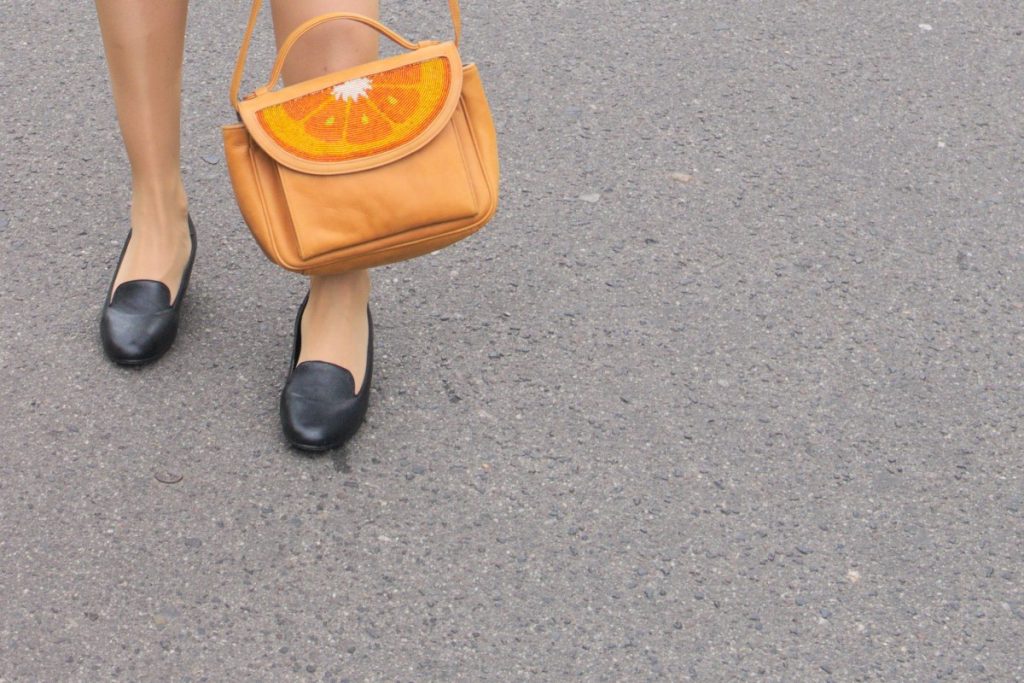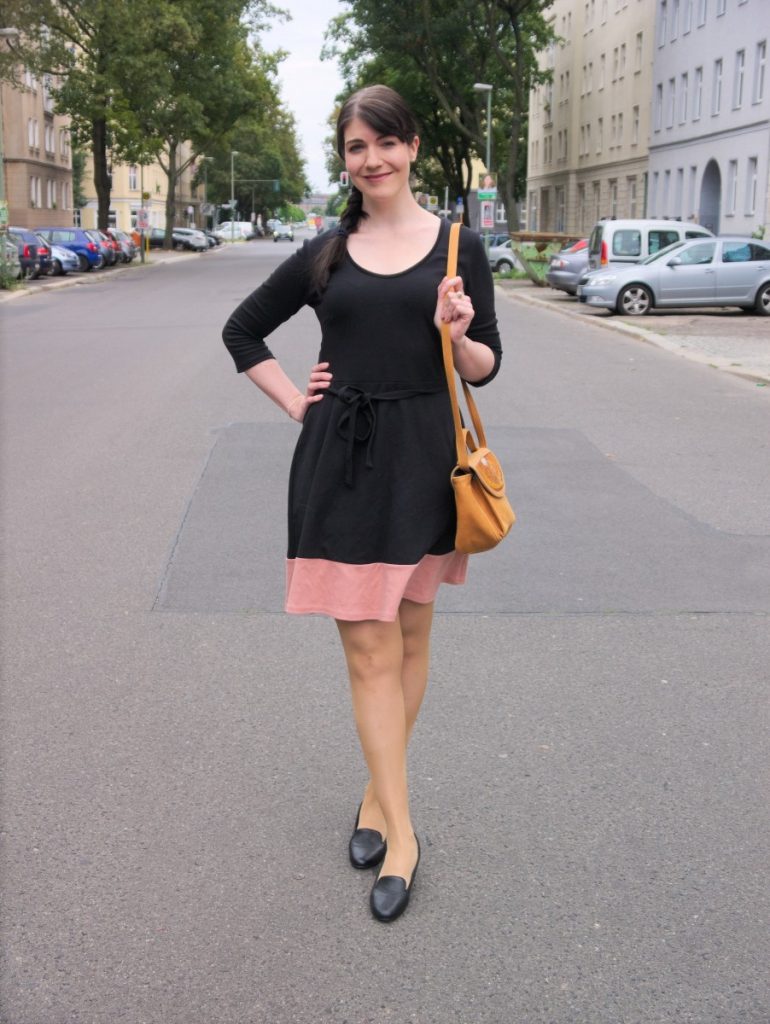 I actually like the different effects each of these shoes have on the outfit and couldn't really decide which pair I prefer. The black wedges are decidedly more vintage and go well with the black dress but the effect is more subdued – a classic and running-errands-in sorta look. The leo heels, on the other hand, are more fabulous and add a visually pleasing pattern into the mix. Plus, they go rather well with the leather colour of the bag.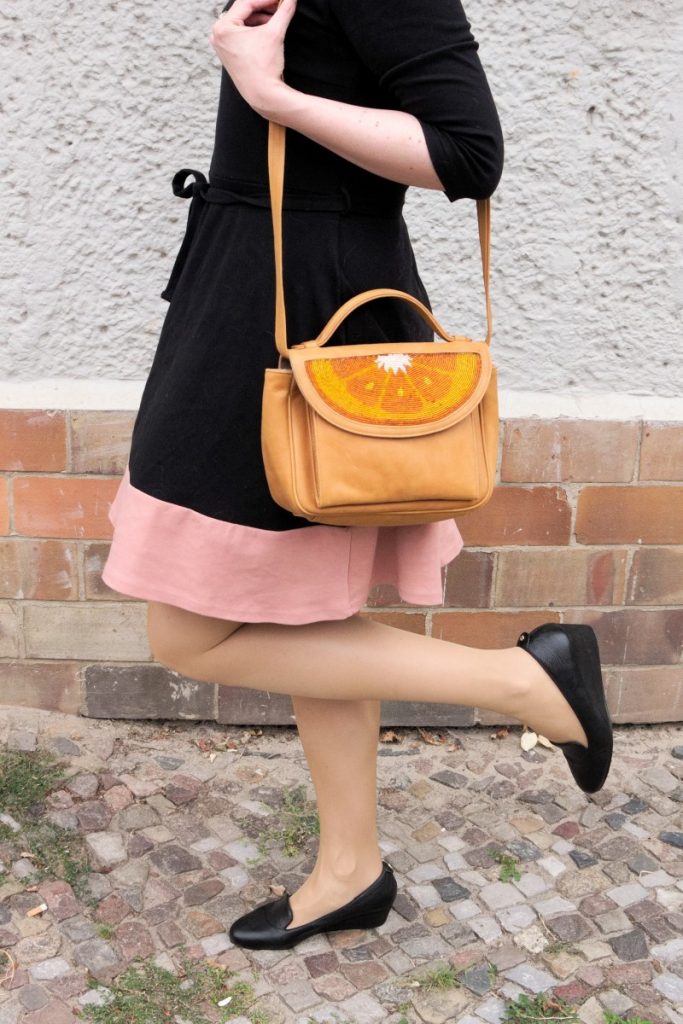 Outfit Details:
Dress – Anna Field similar
Bag – Sarah's  Bag
Black Wedges – flip*flop similar
Leopard High Heels Islonia – JustFab here
Gold + Opal Ring – vintage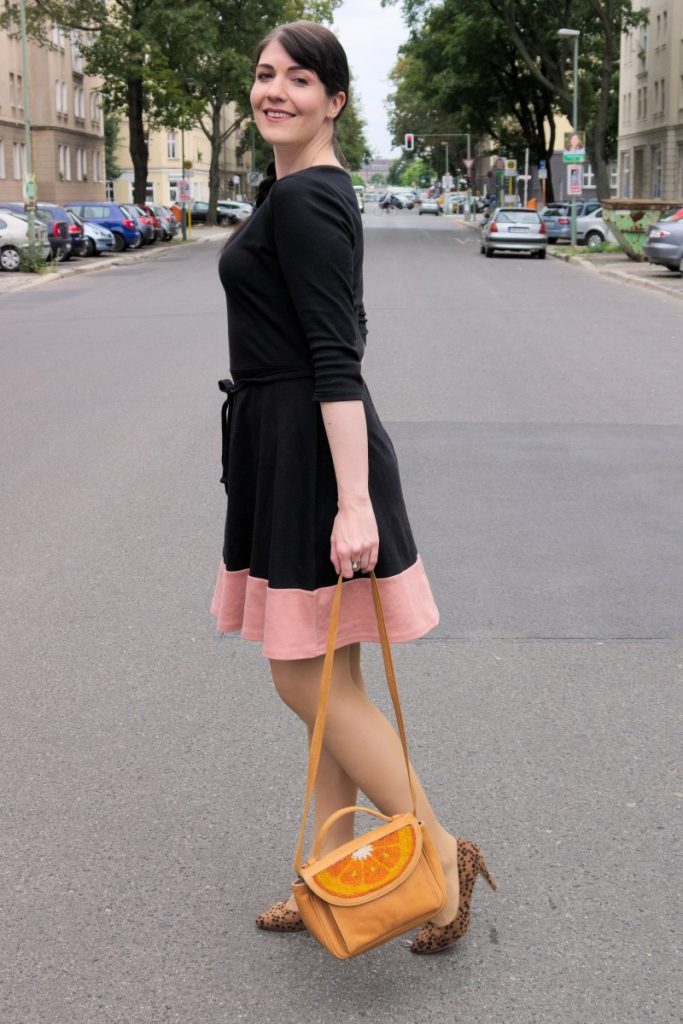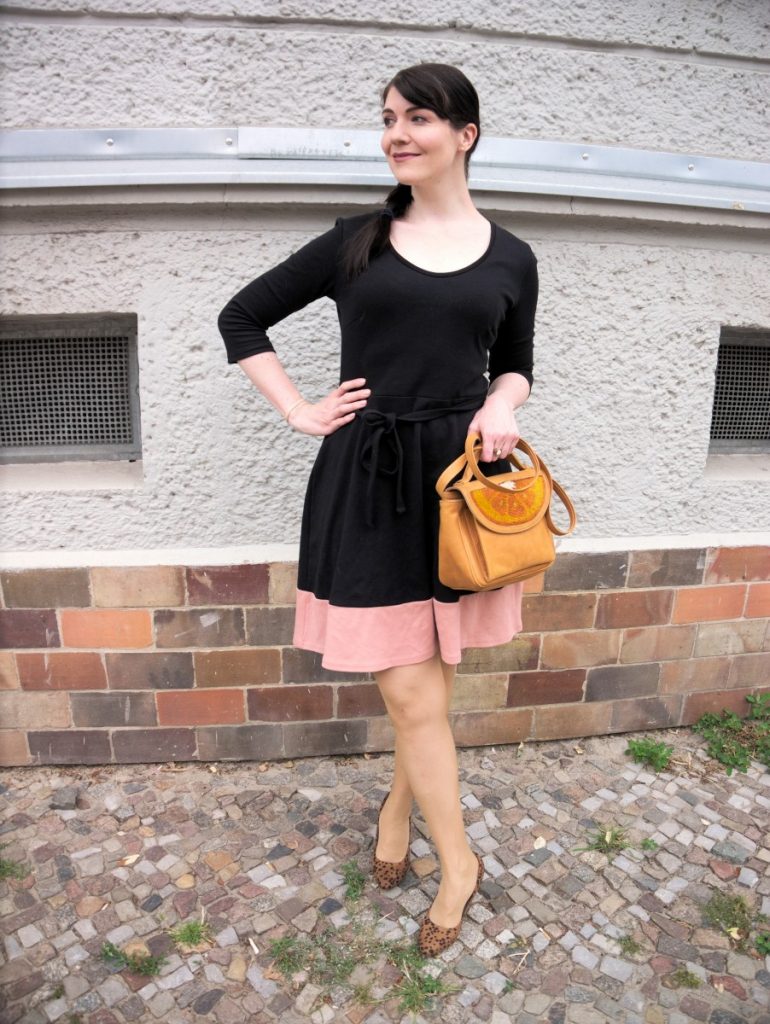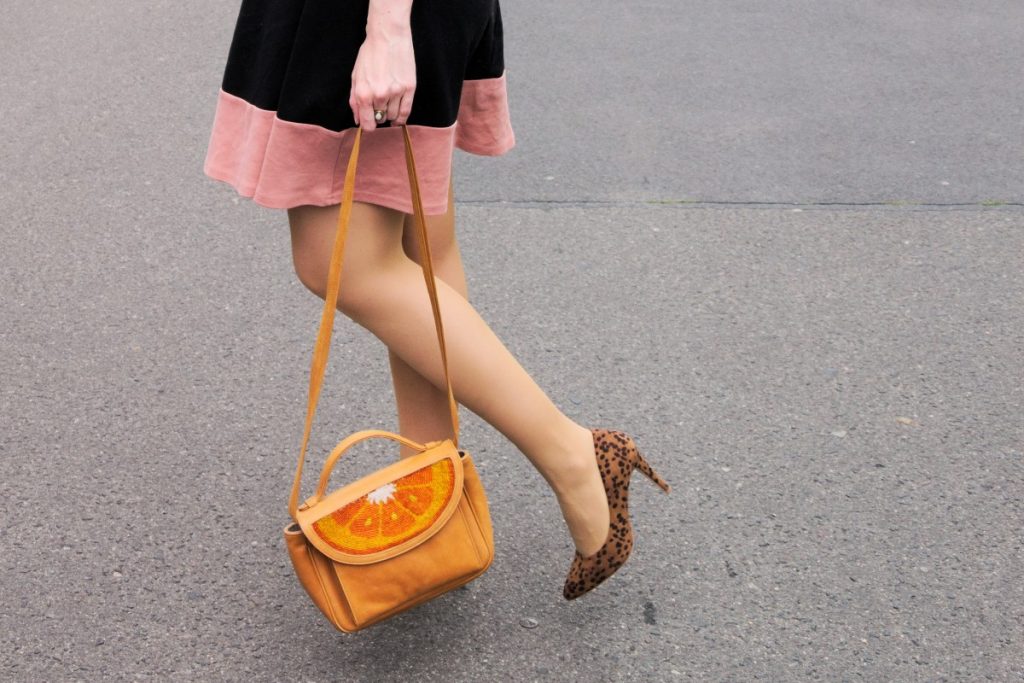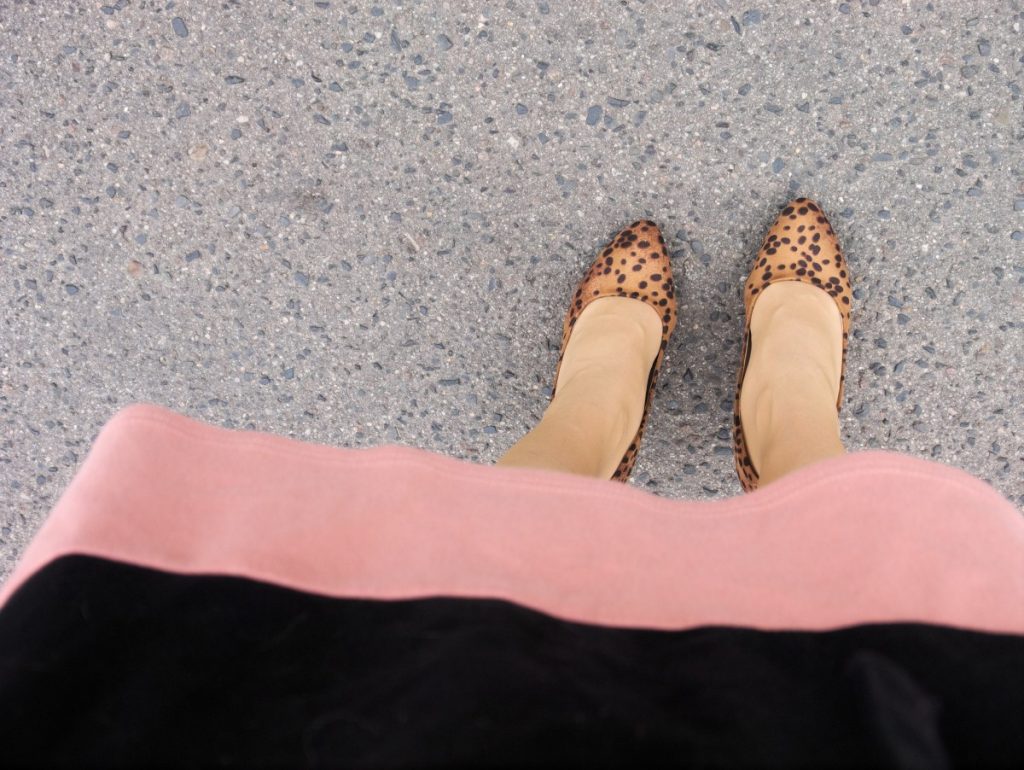 ---
So which pair of shoes do you prefer? And what are your plans for the first autumn weekend? Hope you all have a lovely time.