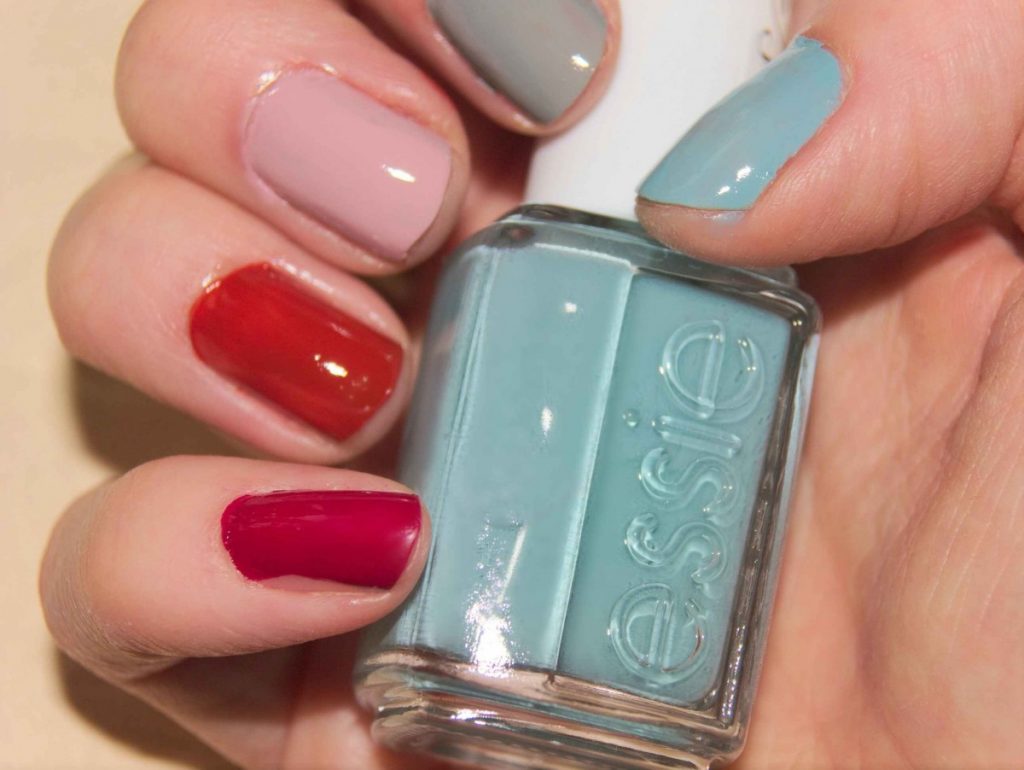 Today I'd like to present my newest beauty find this month – the new Essie Fall Collection.
It  encompasses 6 shades ranging from greenish blue to burnt orange and a vibrant pink. It is decidedly Asia Inspired and features names that all evoke typical items of Japanese culture like kimonos, udon noodles or koi.
I decided to go for a multicolour look when swatching them as I quite like how the colours go together.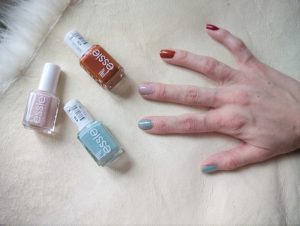 This six shade palette of mesmerizing hues channels the changing fall foliage along with the modern and traditional sides of Tokyo's bustling city.
The shades are:
kimono-over  – a plum purple
maki me happy – a crimson-toned berry pink
now and zen – a dirty green greyish hue
go go geisha – an opaque light pink
udon know me – a pale blue with seagreen undertones
playing koi – a burnt rust orange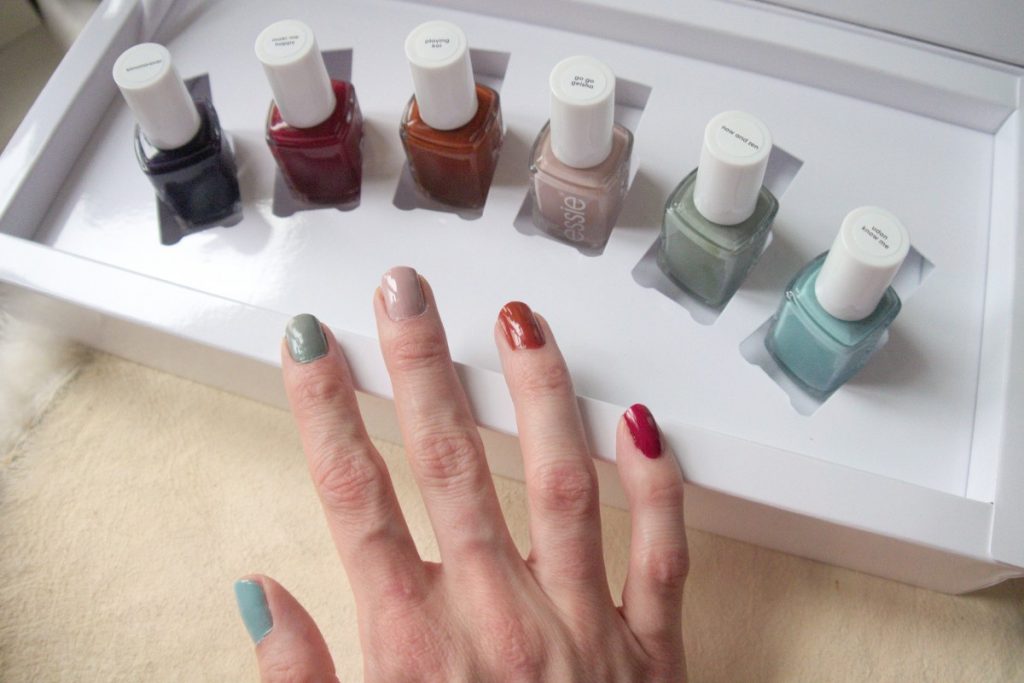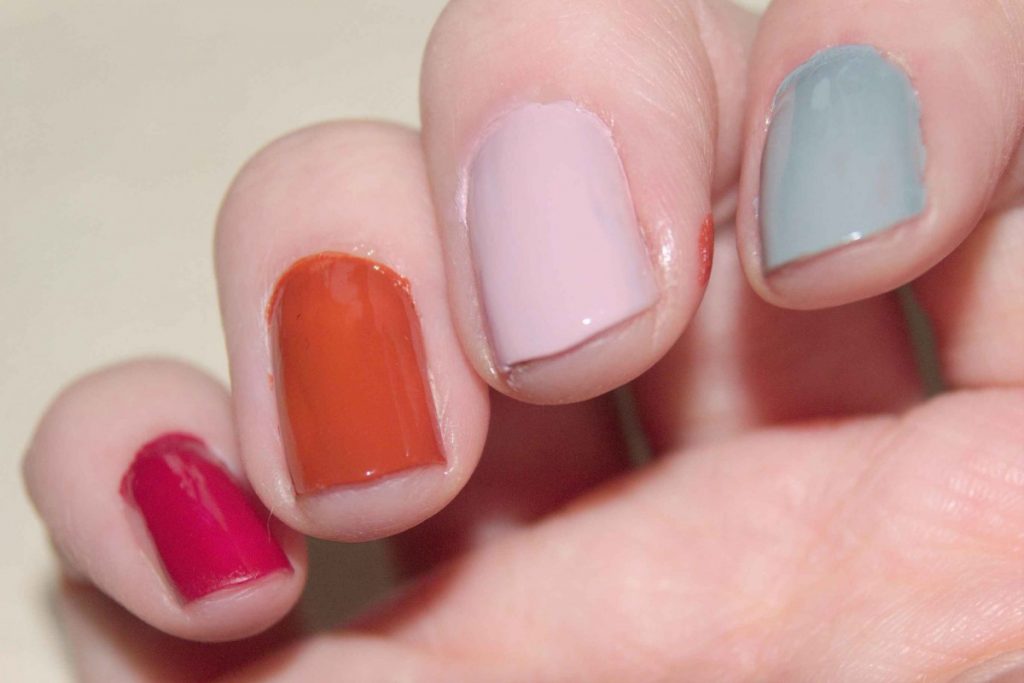 My Verdict:
Favourites from this collection are definitely udon know me and playing koi. I'm wearing playing koi in this outfit shoot. Now and zen is also a very cool, minimalist colour for fall. Essie describes it as a "timeless sage grey" but it looks more green to me. It is safe to say that the colours are all quite nice though – these are just the ones I will probably wear the most. Maki me happy is a versatile berry shade which is always nice for the colder seasons. The ones that will probably get the least wear are go go geisha and kimono-over just because I'm not a big fan of purple in general and don't wear light pinks a lot nowadays. As you will have noticed, I haven't swatched kimono-over here because I didn't have enough fingers. If you like these shades though you won't be disappointed. I think the choice of names for this fall collection is pretty cute though!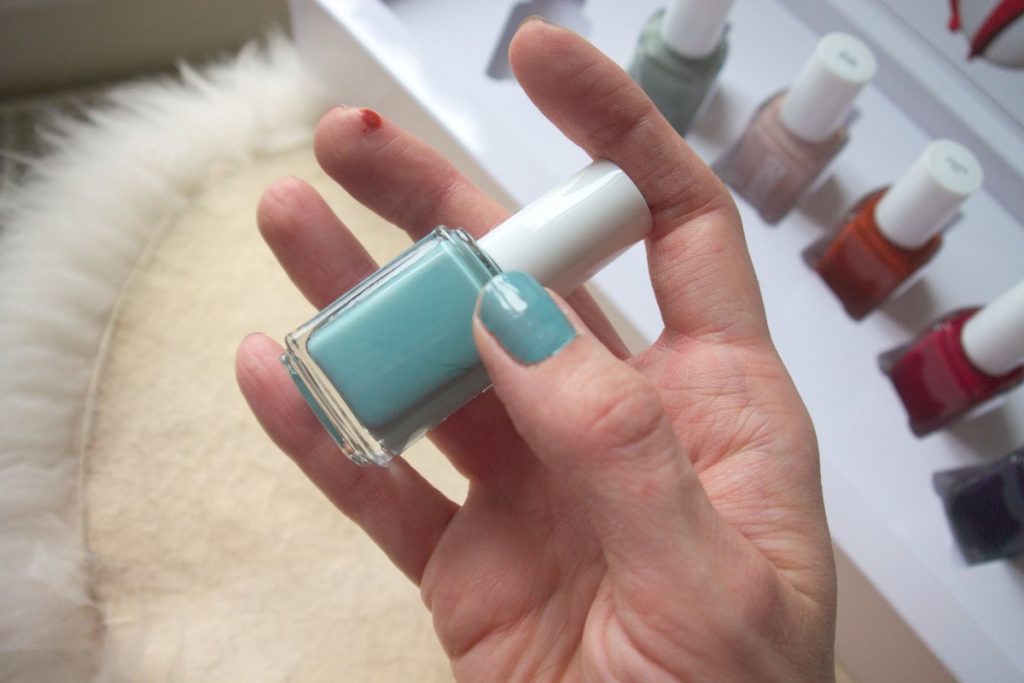 You can see the collection here or here.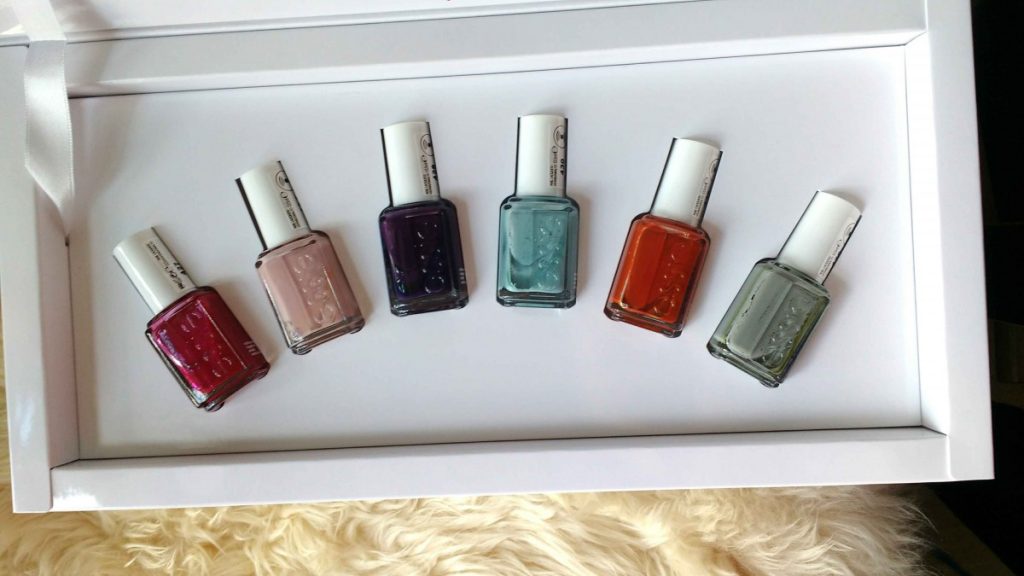 ---
How do you like the new Essie fall colours? Have you tried any of them yet?