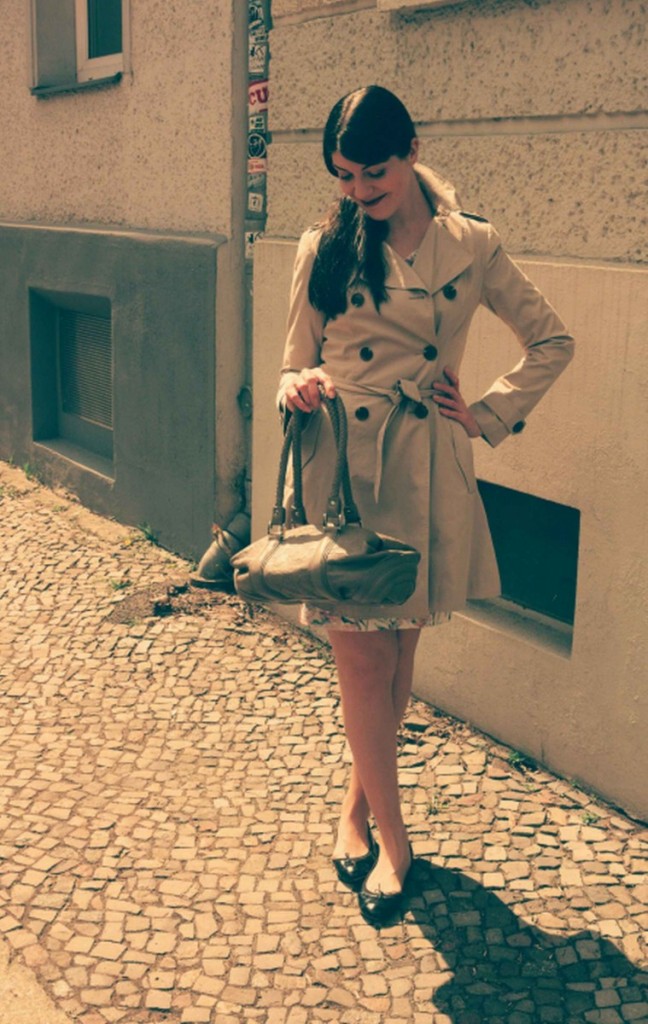 Trenchcoats are one of fashion's most enduring symbols of elegance and style – they demand attention yet they are incredibly adaptable and perfect for the transitional months.
1 Timeless Classic
The trench looks back on quite a colourful history and yet it has never completely gone out of style. Think about the movie Breakfast at Tiffany's where the lead characters Holly Golightly and Paul Varjak finally kiss in the rain. In trenchcoats. It's one of those wardrobe staples every woman should own. You can more or less wear it all year round (depending a bit on how cold your winters get). They are truly perfect for the transitional period though.
Throughout the decades the trench has never been out of fashion.
Transitional seasons like fall and spring are the best time to wear a trench coat. Trench coats are traditionally made of gabardine, heavy canvas or cotton, but newer versions are also made of synthetic fibers or fine fabric such as satin. The traditional color of a trench coat was khaki, although newer versions come in many colours and modern designs.
Is there anything more gorgeous, chic and demure than a trench coat worn with red lipstick, a trusty LBD, pumps, and a simple bun or ponytail? This look is perfect for dates, dinners, work, or even just adding a bit of mystique to mundane tasks.
2 Highly Adaptable
To almost any occasion. A khaki trench coat is appropriate regardless of the time of day, but for the evening you can also get more glamorous options these days. Choose a coat made from  satin, a statement colour or with a subtle metallic finish. Evening trenches may also up their inherent drama by including dramatic folds, beaded trims and statement buttons.
Trench coats are suited to many weather conditions and while they can repel raindrops when treated with a textile impregnation spray, you might think they do little to keep out a heavy winter chill. Not quite though – if your trench has a classic straight cut (not too fitted) you may be able to wear a woolen sweater underneath and thus the heavier trench versions are wearable well into November in Western European climates.
While the traditional trench was a relatively long and bulky affair modern versions exist that are almost as short as a jacket but still retain all the characteristics of the classic trench. Opt for a light colour and fabric and  your trench coat is a great option for an early summer morning chill.
3 Perfect for Travel
When I travel the trenchcoat is one of my most often packed coats …why? Because they are not as heavy as a wool coat and thus don't take up essential bag space and don't add to luggage weight much. But they also adapt to virtually any kind of weather (see #2). And although the classic gabardine trench coat is quite a heavy affair, there are always variations out there which are light enough to travel with. On cold days they can be worn with a heavier wool sweater underneath and layered with a scarf or foulard. Plus, when you're spending a holiday full of once-in-a-lifetime moments you will want to look good in your photos and a trench is a surefire way to look polished and sophisticated.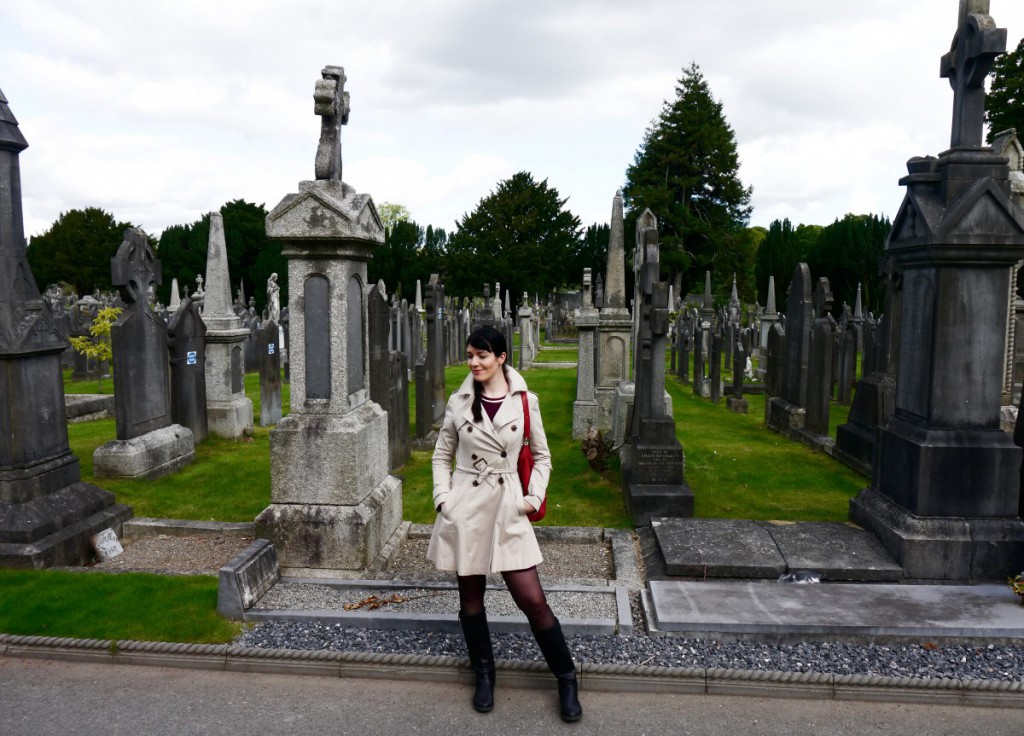 4 Flattering to the Figure
Worn belted a trenchcoat defines your waist which is flattering to almost any body shape. Even males are given the illusion of a waist when wearing a trench. The silhouette of a trench also has a way of adding drama and flair which draws the eye and emphasizes the silhouette as a whole rather than details you'd prefer not to highlight.
If you are still trying to lose those few extra winter pounds on your hips or thighs a trenchcoat will cover up any problem areas easily. A slightly longer cut can look extra flattering if you don't feel like wearing a short jacket just yet. Wearing it open and loose can also hide problem areas and make them virtually nonexistent to an onlooker's eye. So really, with a trench, any vanity-related concerns are taken care of.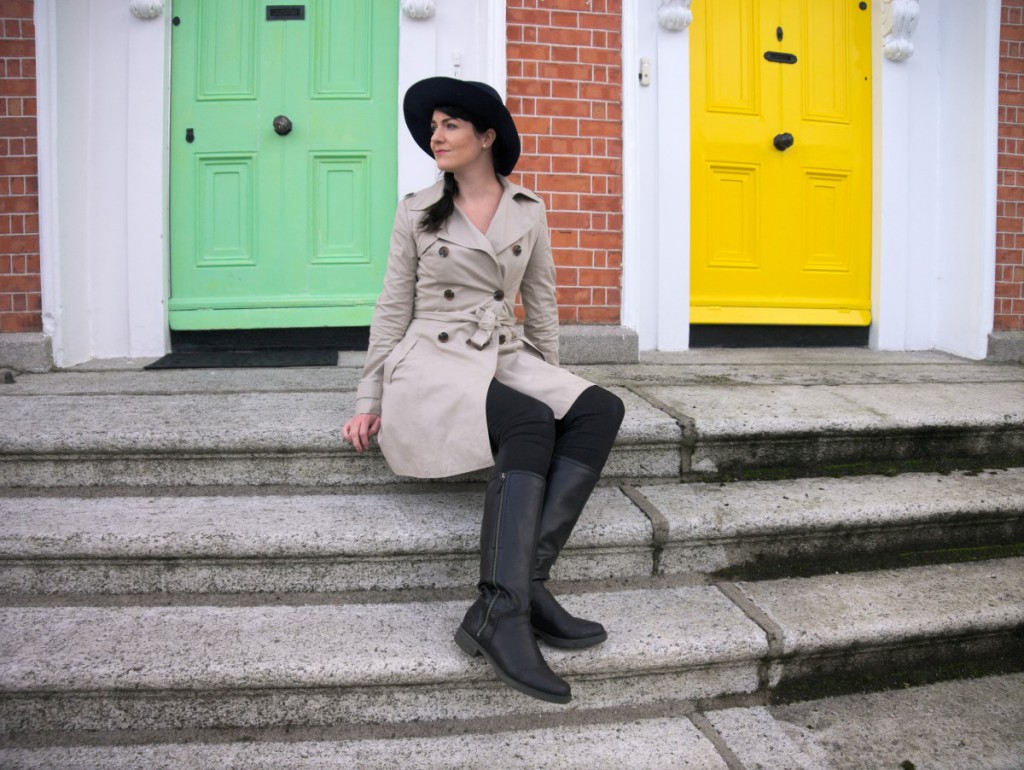 5 Instant Style
If you're into vintage or classic styles then this type of coat is certainly for you as trenchcoats have a way of adding instant elegance. You throw them on over virtually anything and look sorta dressed. Of course, the overall vibe will be different depending on whether you choose to wear patent leather heels or white trainers but the statement is still there. It truly is an everything coat. There almost isn't an outfit worth wearing that you can't throw a trench over and look good. Sunglasses always up the drama factor and trench coats even give jeans and sneakers an elegant edge.
Toss on a trench coat whenever you feel like adding a dose of mystery to your everyday style.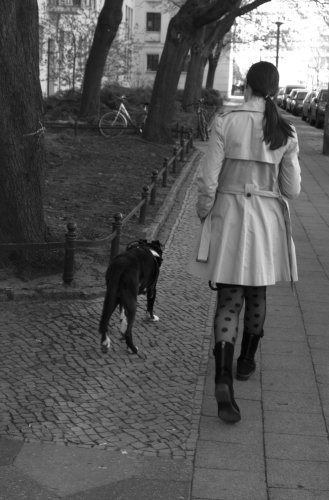 Shopping Inspiration
These are some high-end trenchcoats in the upper row and some
good-quality highstreet versions below.
I have also found some modern variations on the classic trench:
isn't the ombrè one in the middle adorable?
Do you like wearing trenchcoats? How many do you own?