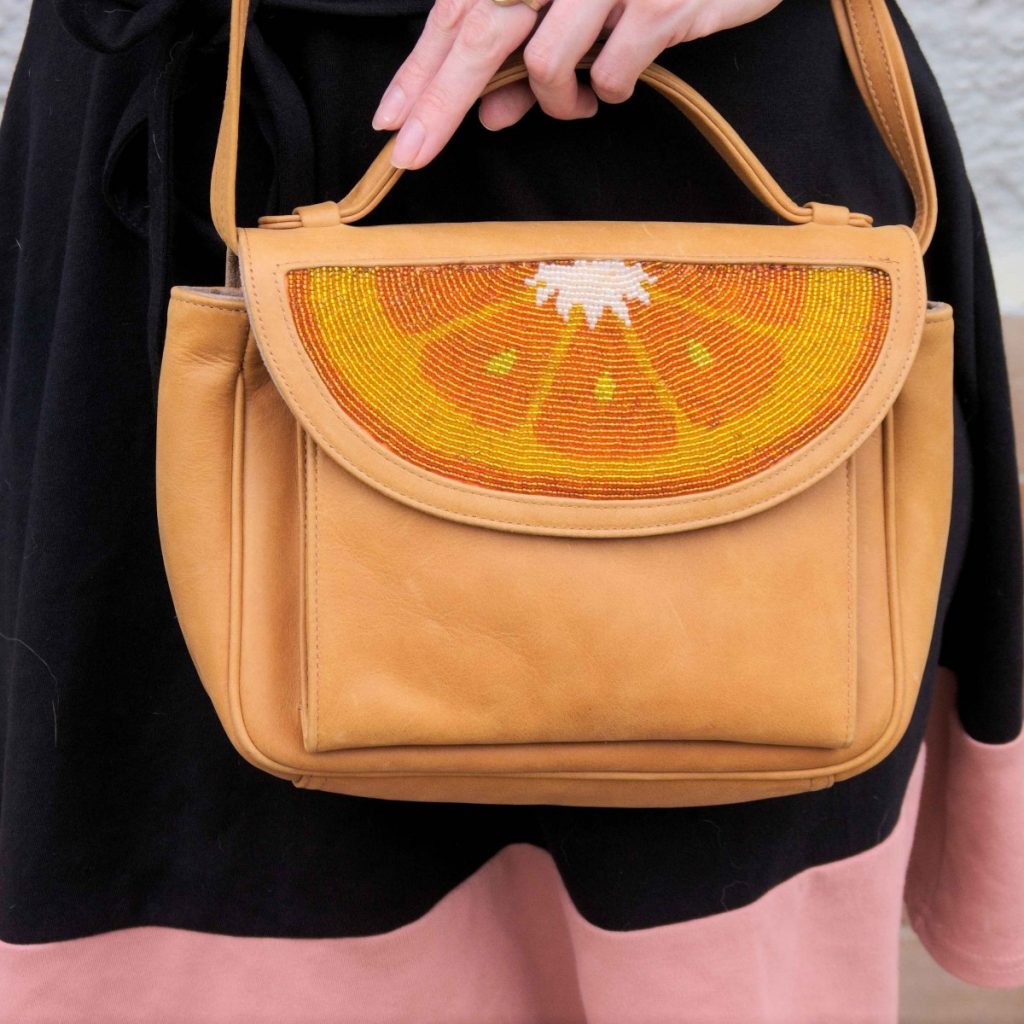 For the start of the new week I'd like to introduce you to a favourite brand of mine, Sarah's Bag. Considering that bags are my poison of choice, I thought it would be fun to showcase a few of my favourite pieces.
This has the added side effect that it might make it easier for me to keep track of my accessory stash. I have a respectable little collection lurking at home by now. It has happened to me repeatedly over the last half year that I stumbled upon a bag in some remote corner of my wardrobe that I had actually forgotten about. Hopefully, this little bag project will help prevent that in future.
The Brand
This is a brand with social responsibility which I love.
It was founded in Beirut, Lebanon in 2000 and works to provide a means of rehabilitation for underprivileged women. Sarah Beydoun helps women on the margins of Lebanese society, such as former prostitutes and female prisoners, who would otherwise have a hard time in society by giving them the opportunity to learn a craft and earn a living. For me it was love at first sight when I first laid eyes on their fruit clutches. The fact that the brand also has a social conscience is extra rewarding though. Intricately beaded and sequined by hand, each bag tells a story of contemporary Middle Eastern culture.
The collections are quirky and super creative. If you're a fan of statement bags and slightly more extravagant pieces (sometimes mixed with a dose of humour) you may get lucky here. Many of the details are handcrafted so the prices are relatively high. But if you appreciate intricate details and fine craftsmanship combined with the brand's background, a piece from Sarah's Bag may well be worth your while!
If you'd like to know more there's a good article here and here. Or you can check out their website here.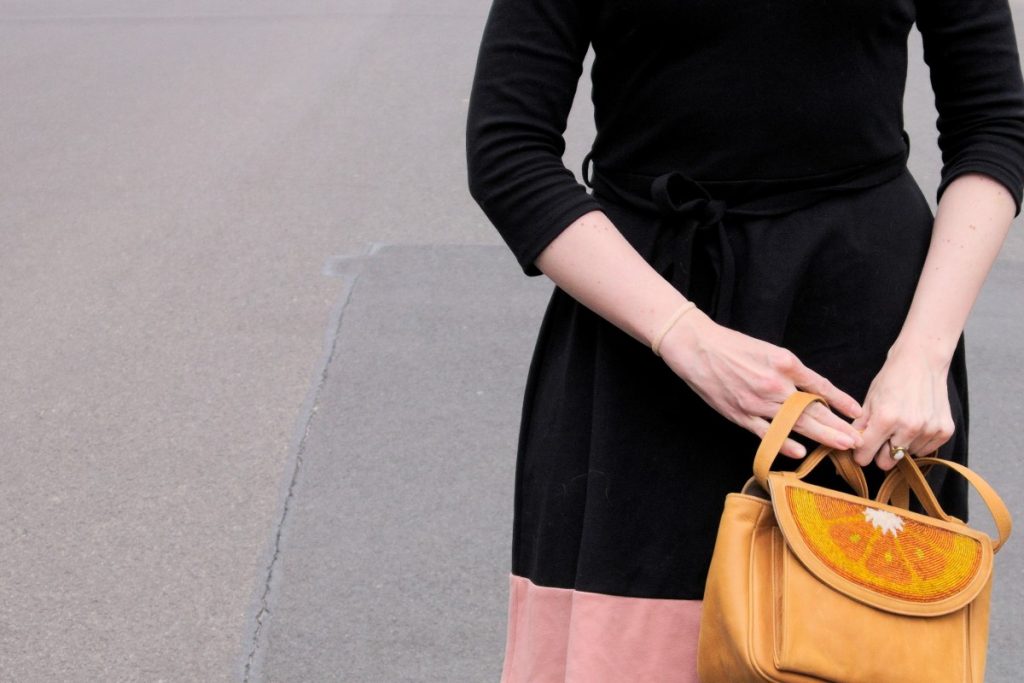 The Orange Slice Crossbody Bag
This bag was part of the Tropique C'est Chic collection that showcased watermelons, oranges and dragonfruit with intricate beading and beautiful tropical leaf designs. You can still see some of the pieces from this collection here.
When I found it on sale at Yoox for only a fraction of the original price I immediately knew I needed it. The combination of timeless tan leather with the playful orange beading on the flap immediately spoke to me. The leather is super soft and will probably stand the test of time. It closes magnetically and is fully lined with cotton. Of course, I have already prepared an outfit post featuring this bag which I'll share with you in a few days.
Where to Shop:
Looking for the dragon fruit clutch I found a few places that stock Sarah's bag and even have them on sale from time to time.
Valery Demure here
MatchesFashion here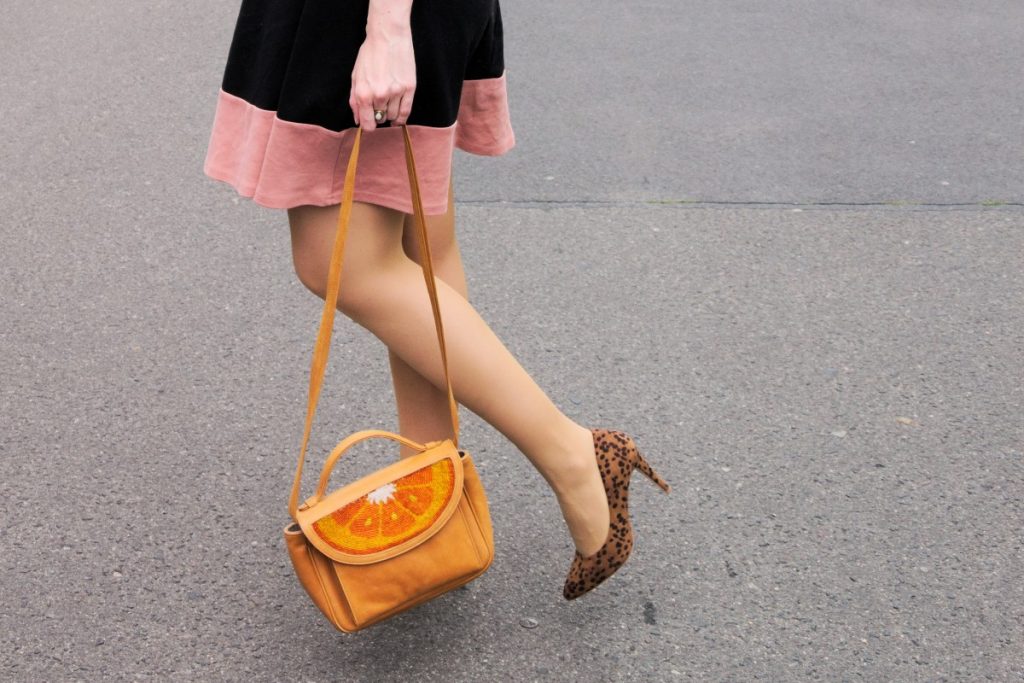 What do you think of fruit themed bags? Do you like wearing statement bags or do you prefer classic designs?