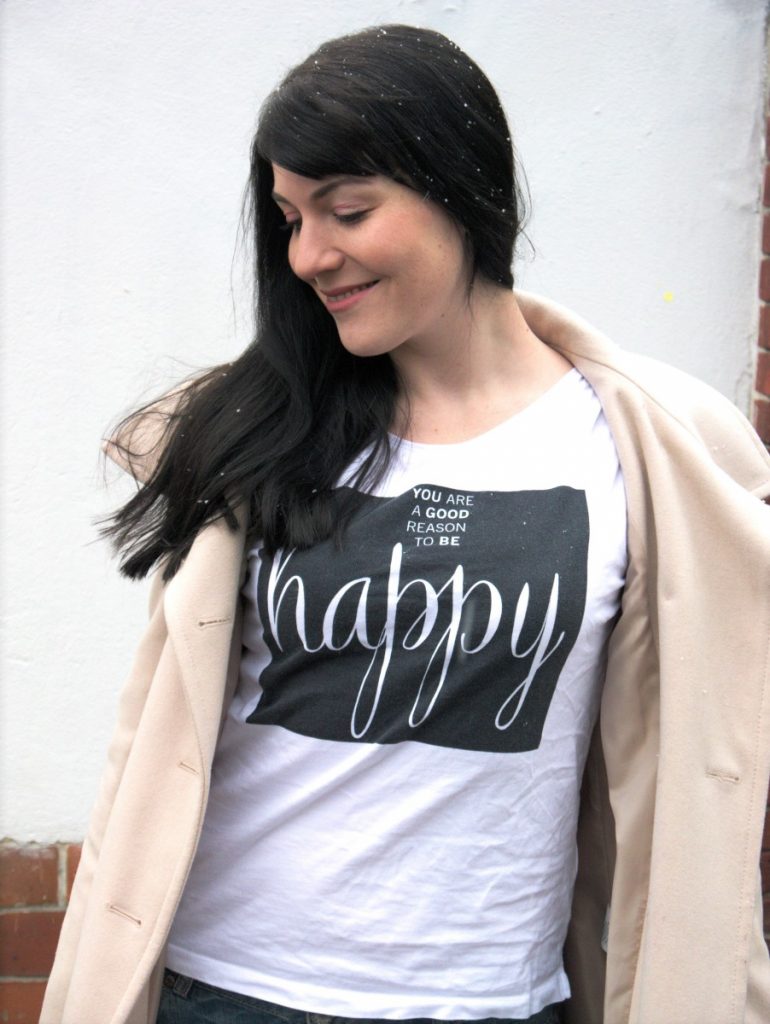 Today is one of those rare occasions that I have an actual casual look for you. While I don't mind wearing sneakers once in a while I usually prefer boots or pumps – depending on the season.
As I already showed you in this post I'm quite fond of slogan tees right now as it makes the work week more fun – especially now in winter. The Adidas Miss Stan sneakers seemed a fun pairing with Diamante's light paws. Being true to his Japanese mountain dog heritage he actually loves the snow and his double layer coat keeps him warm and dry at all times. Even snowflakes don't melt on his fur because he is so well insulated.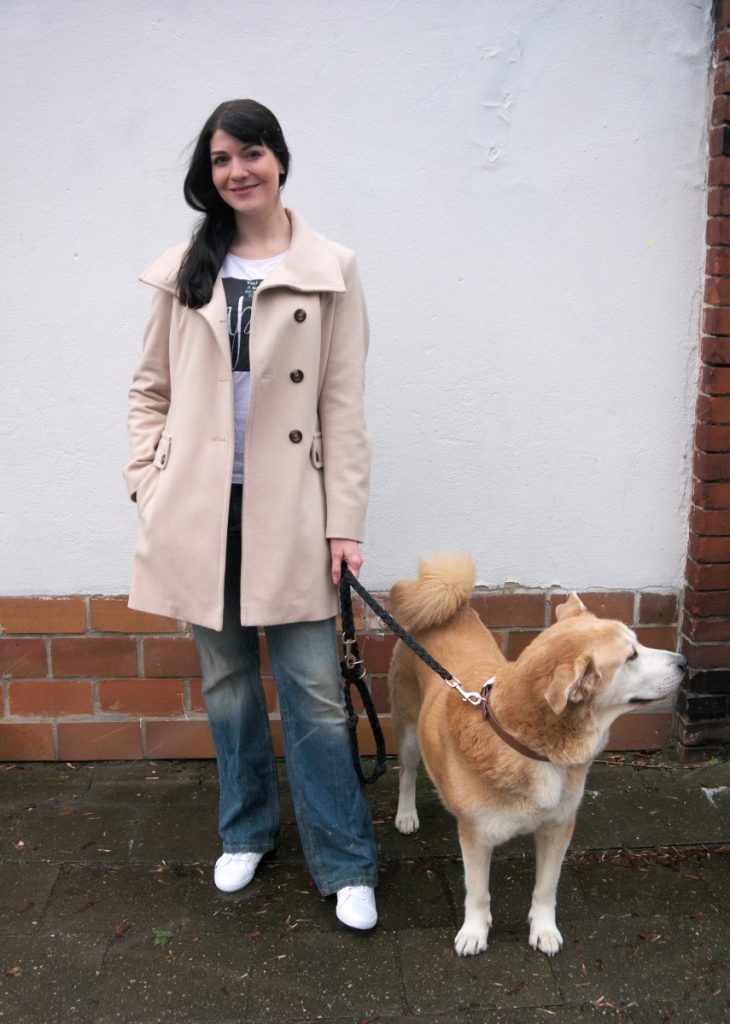 Outfit Details:
Coat – Benetton
Tee – Esprit
Denim – Esprit
Sneakers – Adidas Miss Stan here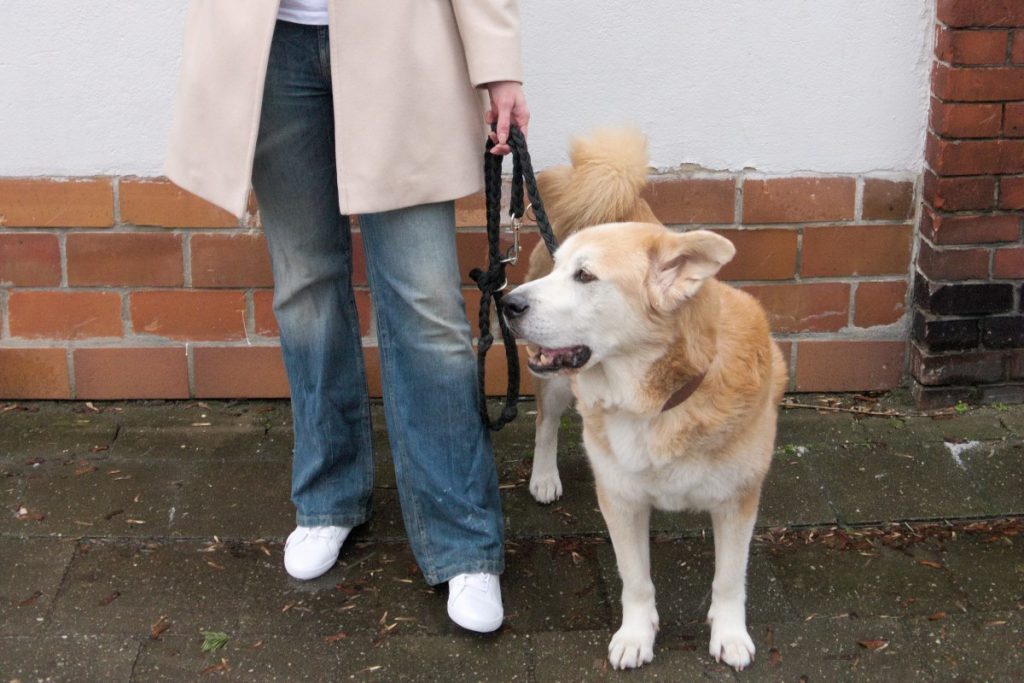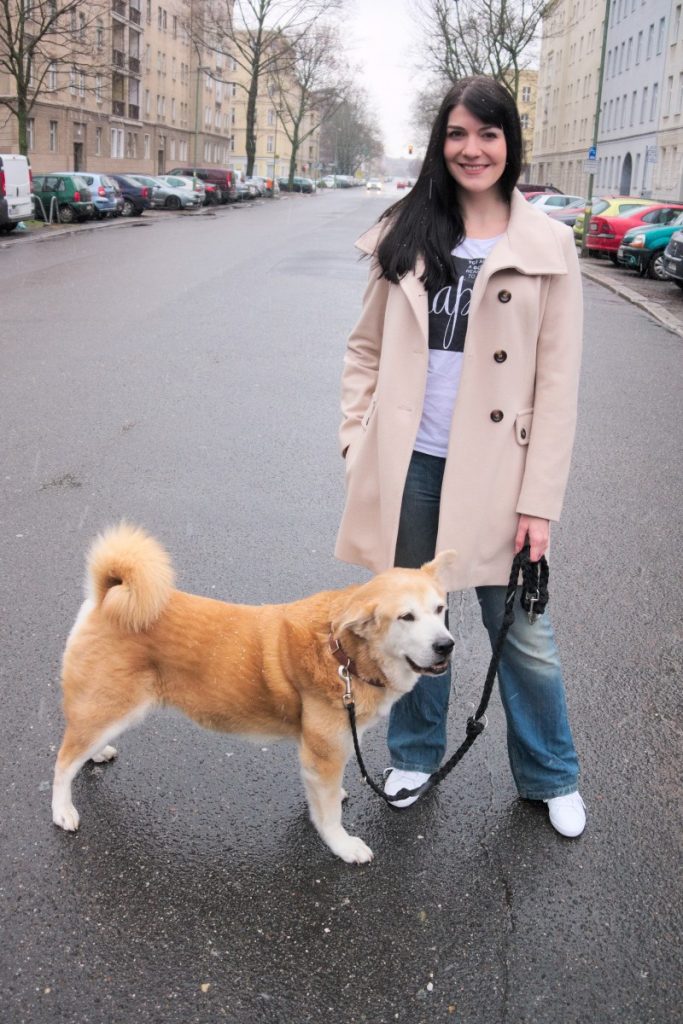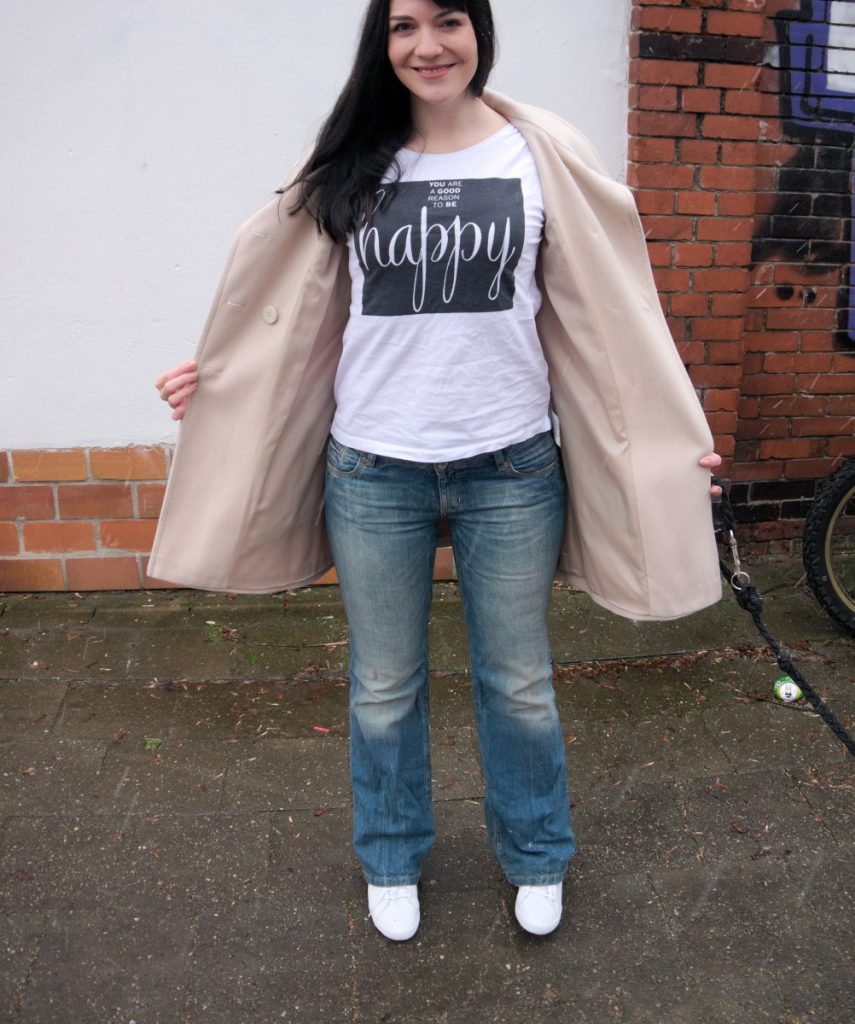 ---
Hope you've all had a good start to the new week!