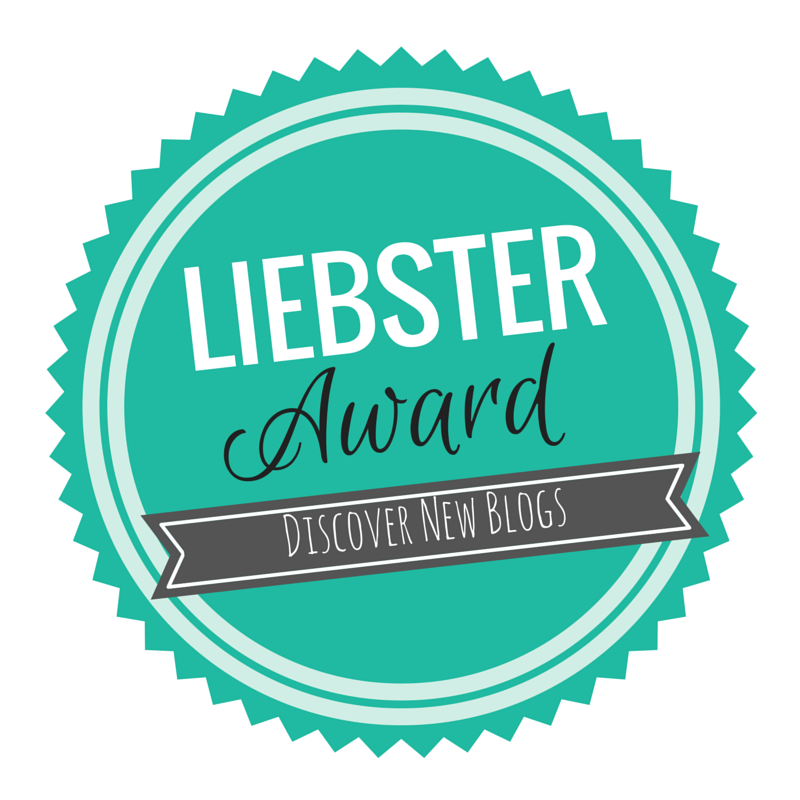 I'm thrilled to say that I've been nominated for the Liebster Award! I have got to thank Isobel from isobelmarian for this. It was such an unexpected and lovely surprise to receive this nomination! It has taken me quite a while to finally answer her questions because I'm currently on a short holiday in Dublin. I will tell you all about that in a later post…
What is the Liebster Award?
The Liebster Award is a chance for bloggers to share a little about themselves while connecting with each other and discovering other blogs. One of my favorite things is to read other blogs and to connect with other bloggers from around the world! There are so many creative and interesting blogs out there and I had a hard time finding my nominations…Thank you again, Isobel!
So these are her questions… and my answers
Why did you start your blog?
I wanted an outlet to share a bit of myself and what I'm passionate about with anyone who wanted to read it. I love reading other blogs as I believe  blogging is a great way to promote diversity and new insights.
Whats your favorite food?
Vegetable lasagna, I also love cheese and red wine risotto and curries. Basically, I love all food as long as it's vegetarian :)
Whats your favorite TV/Netflix show?
Vikings. I just discovered them and got totally hooked.
Who is your inspiration?  
Everyone. I basically get my inspiration from all kinds of things and people but no one in particular! I suppose what inspires me most is people who are enthusiastic and passionate about what they do.
Where do you want to travel most? 
Christmas Island! I'd love to be there for the annual migration of the red crab.
Day or night?  
Night, I guess. I love the quiet hours when no one else is up yet.
What is your dream in life? 
To make a difference in a small way, to leave a positive mark.
Where do you see yourself in 5 years' time?
 Maybe with a third dog and a small house with orpington chickens and a huge vegetable garden…don't see this happening anytime soon though!
Favorite ice cream flavor? 
That's a tricky one since I love ice cream and can't really settle for one. If I had to choose though I'd say Malaga. That's a Málaga wine or rum-flavoured ice cream with raisins in it.
Favorite fashion trend of the moment?
Lurex is making a huge comeback in fall/winter fashion. I think I won't be able to resist.
My Nominees
The 10 questions for my nominees are…
Why did you start your blog?
Three beauty products you could not live without?
If you could travel anywhere, where would you go?
What is your favourite book?
Your top three television programmes/tv shows?
Do you have a favourite quote or poem?
Summer or Winter?
Do you have a pet? If so, what do you have?
Is there something you would never wear?
Which current fashion trend do you like?
Once nominated, make a post thanking and linking the lovely person who nominated you.
Include the Liebster Award sticker (like the one above) in your post
Nominate other new bloggers with less than 200 followers (on social media site of your choice) who you think are worthy of this award & let them know they have been nominated. (P.S. you may nominate the person who nominated you)

Answer the questions asked by the person who nominated you and then make ten questions of your own for your nominees.