A dog-print dress and a pink tweed blazer – two of my favourite things together. Needless to say, whenever I see a dog print I'm having a hard time saying no. I feel almost the same way about colourful tweed.
I have always loved the intricate look of this classic woven fabric. Some people feel it has an old-fashioned ring to it but it can be styled beautifully and can easily be combined with modern accessories.This blazer is an original Harris Tweed from the 2010 centenary collection which I managed to snap up at Zalando Lounge last winter. It features blue velvet trims, slit pockets and a pretty paisley lining which I particularly love.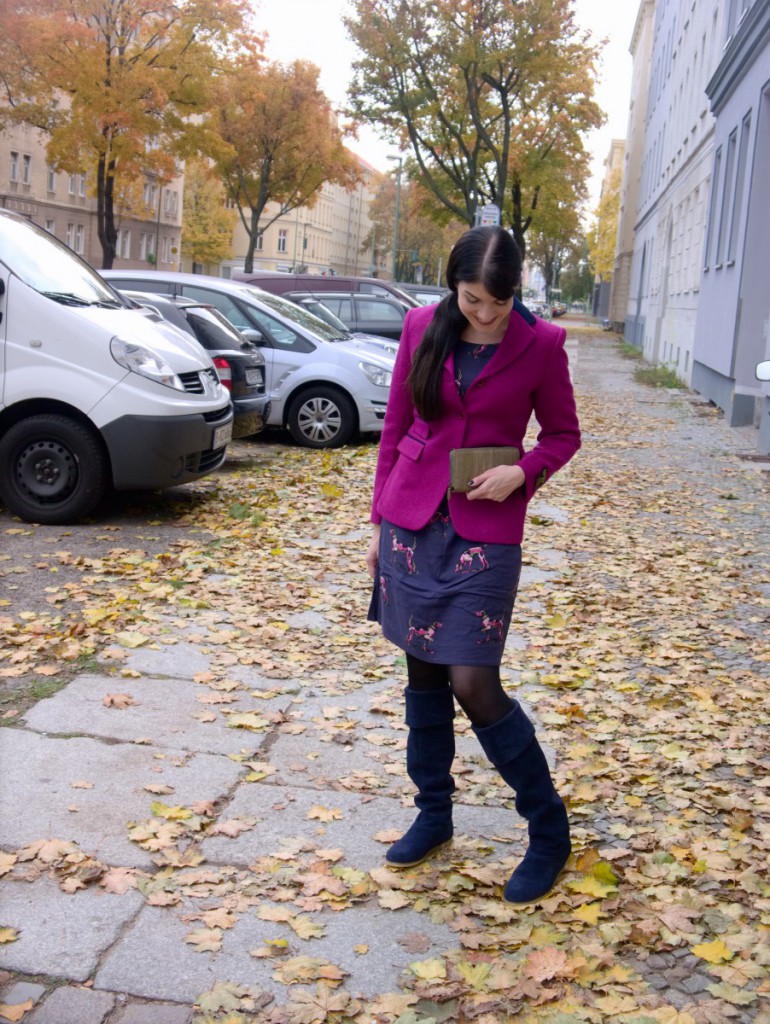 Tweed is such a classy, timeless fabric. Harris Tweed is actually manufactured in the Outer Hebrides. Fun fact is that different colours were traditionally achieved by using vegetable dyes such as lichens scraped from rocks. Nowadays, synthetic dyes are used of course. The tunic dress is a recent find from Boden. The cut is pretty simple which makes it a great casual piece. My little eelskin clutch by Becksöndergaard matches the English Pointer print's colours quite well.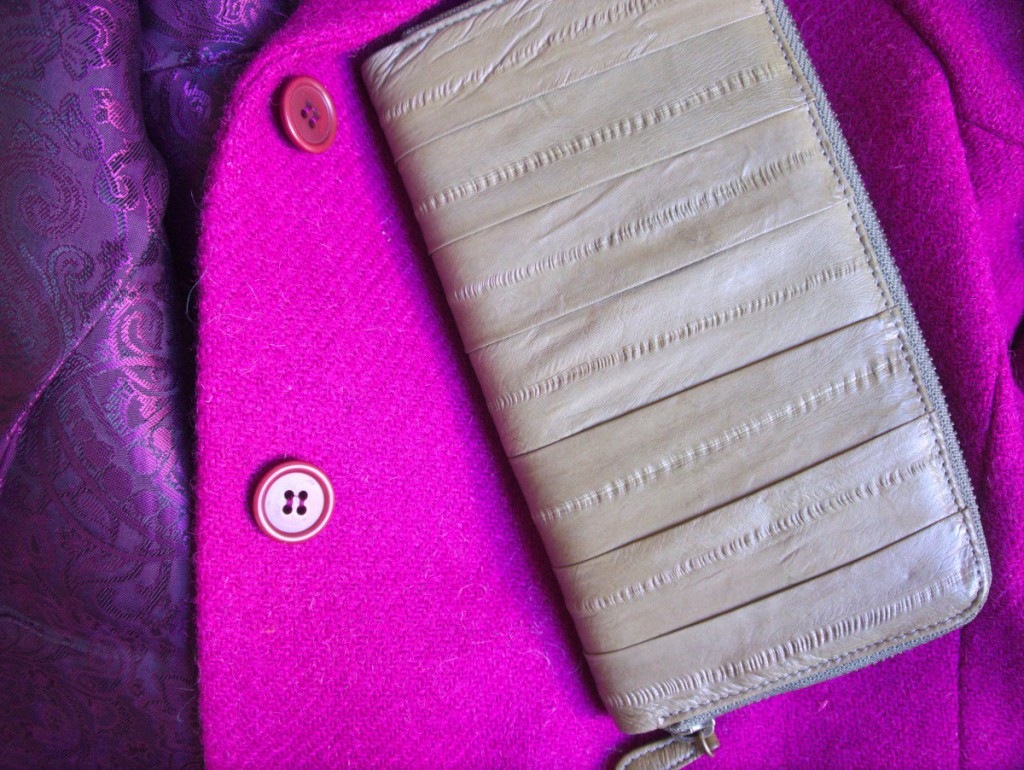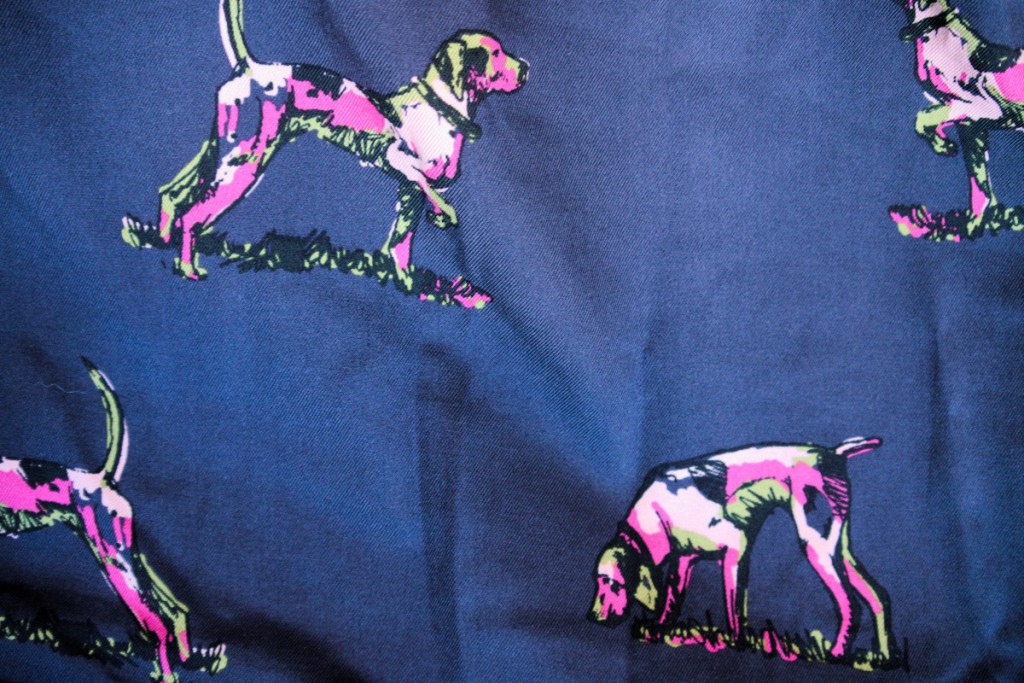 These photos were shot a few weeks ago when we still had leaves covering the streets here in Berlin. It's becoming more and more of a struggle to get photos in good lighting these days. I usually shoot on the weekends nowadays because taking photos before work in the mornings would be too stressful. And once I come home in the late afternoon it's already too dark for getting good shots outside. How do you counteract the lighting issue during the darker season?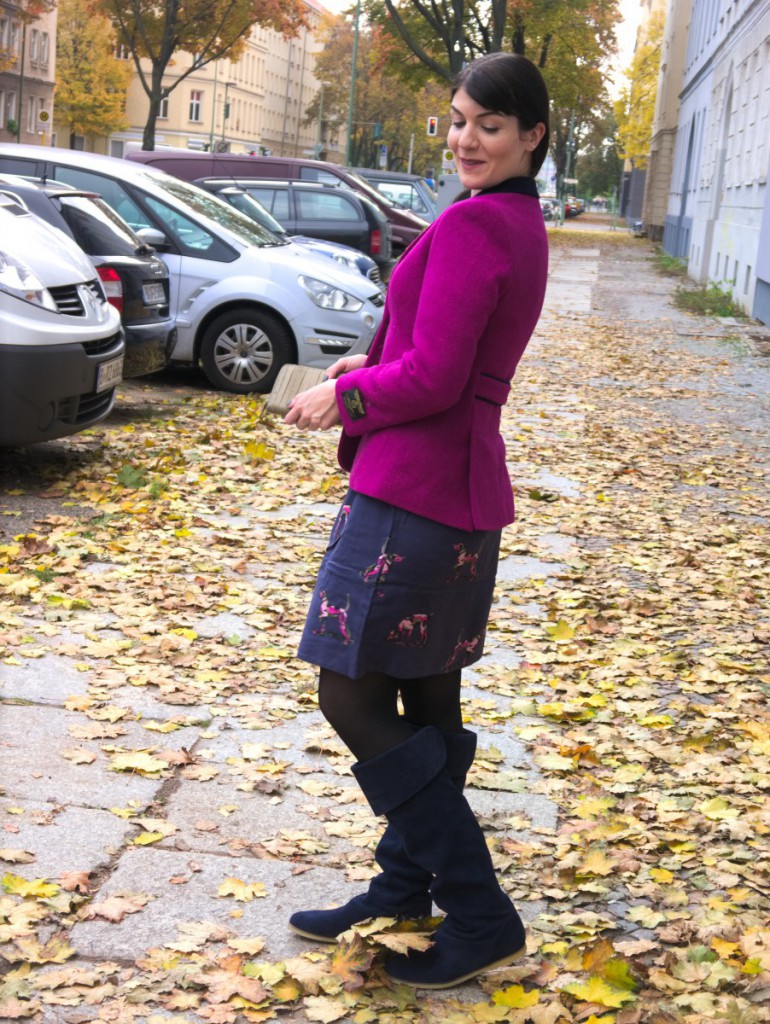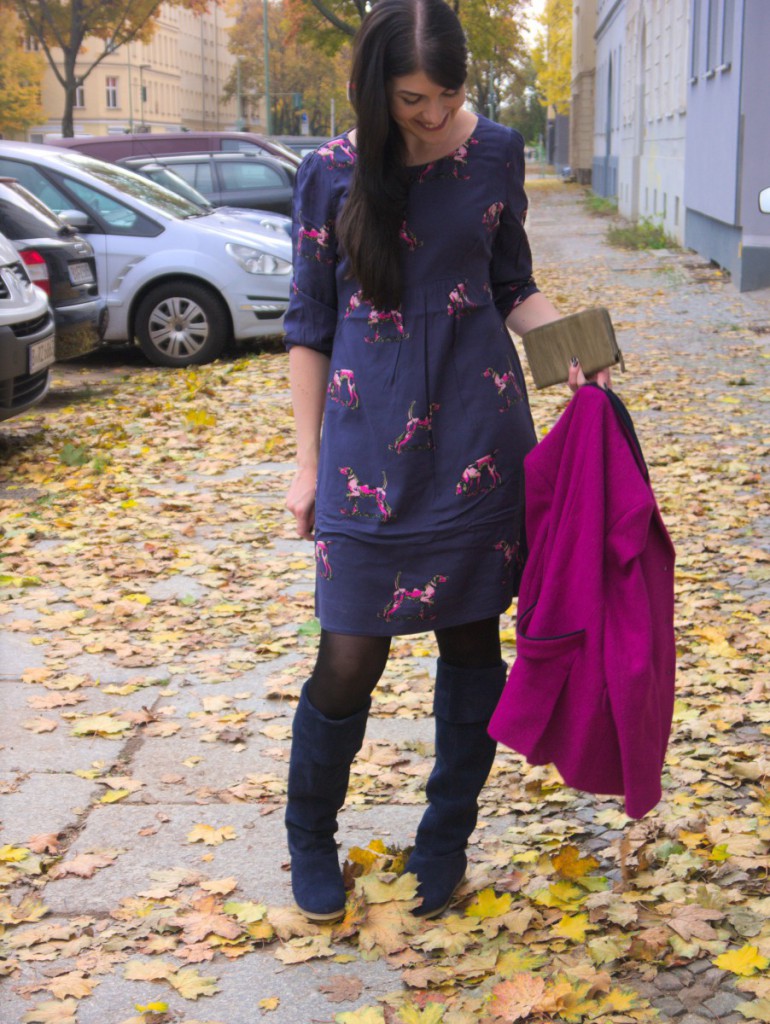 In retrospect, slippers or pumps would probably have been more authentic for this outfit but I was dying to finally give my navy blue suede boots some wear. I also liked the colour and texture match with the blue velvet details on the blazer.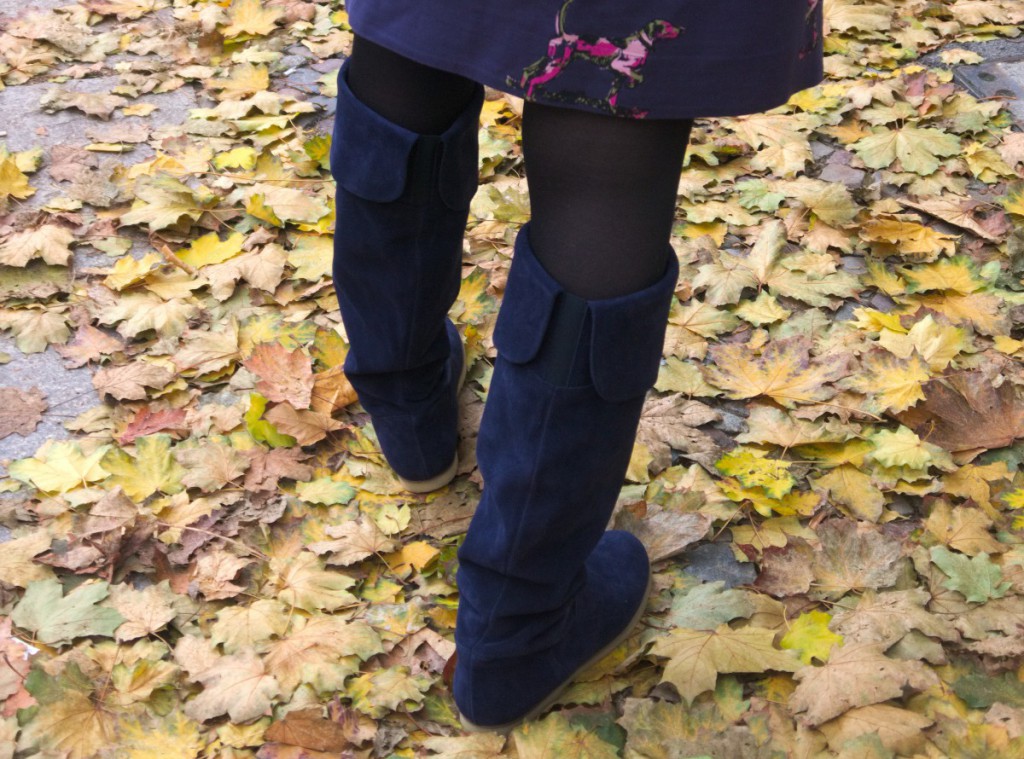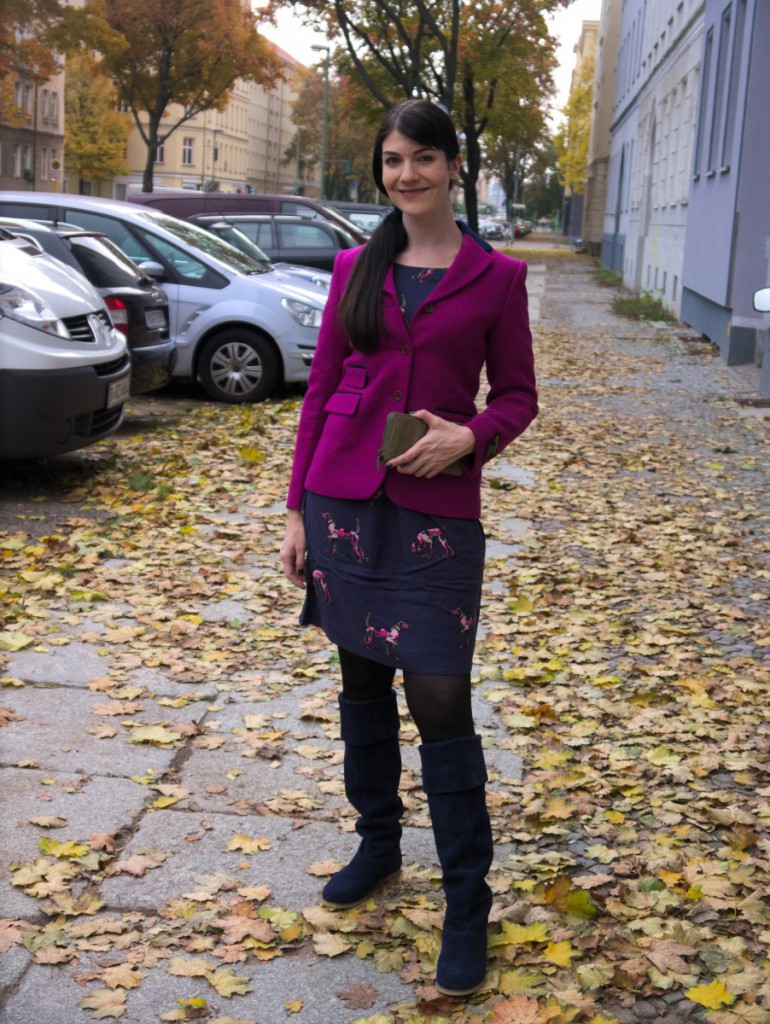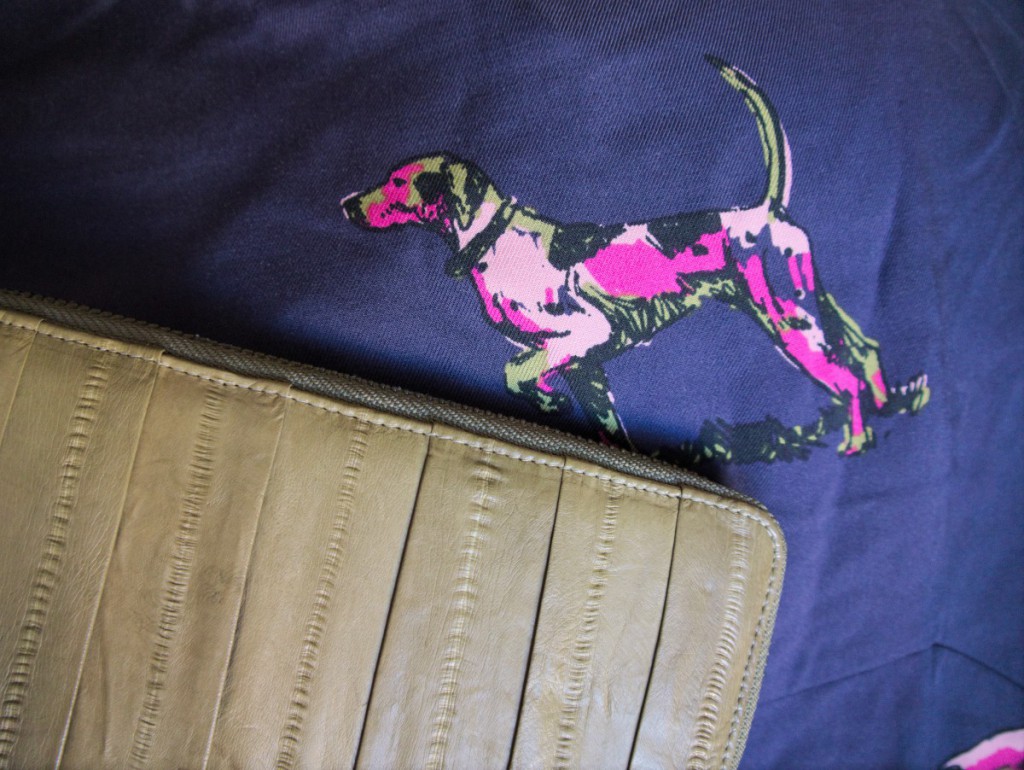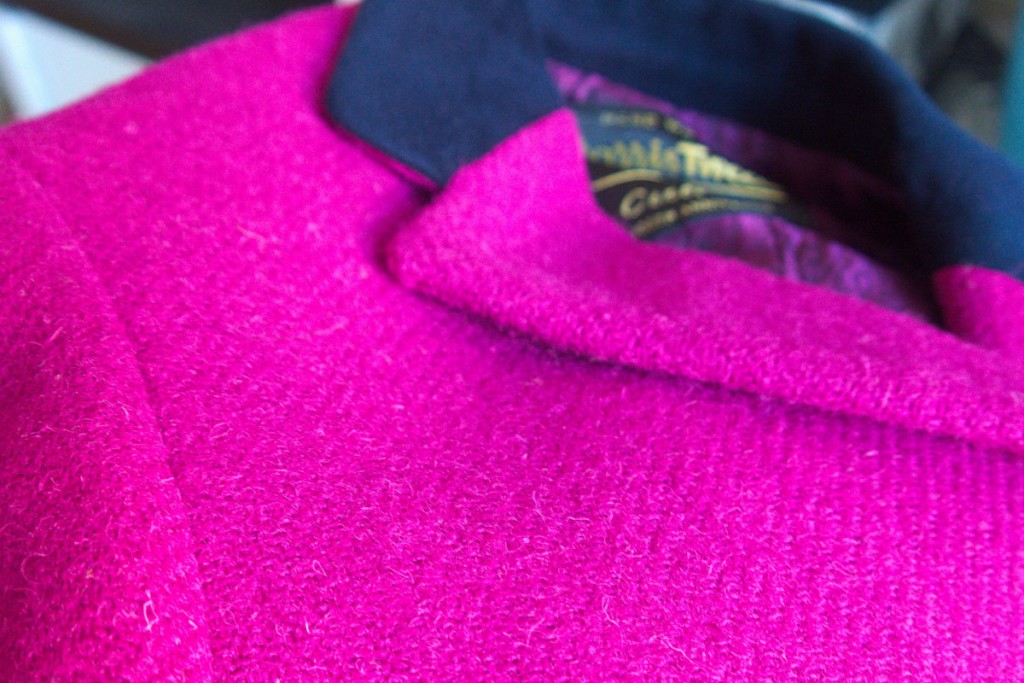 Outfit Details: 
Dress – Boden
Blazer – Harris Tweed (in classic neutrals here, modern here)
Overknees – KMB (similar)
Clutch – Becksöndergaard (similar)