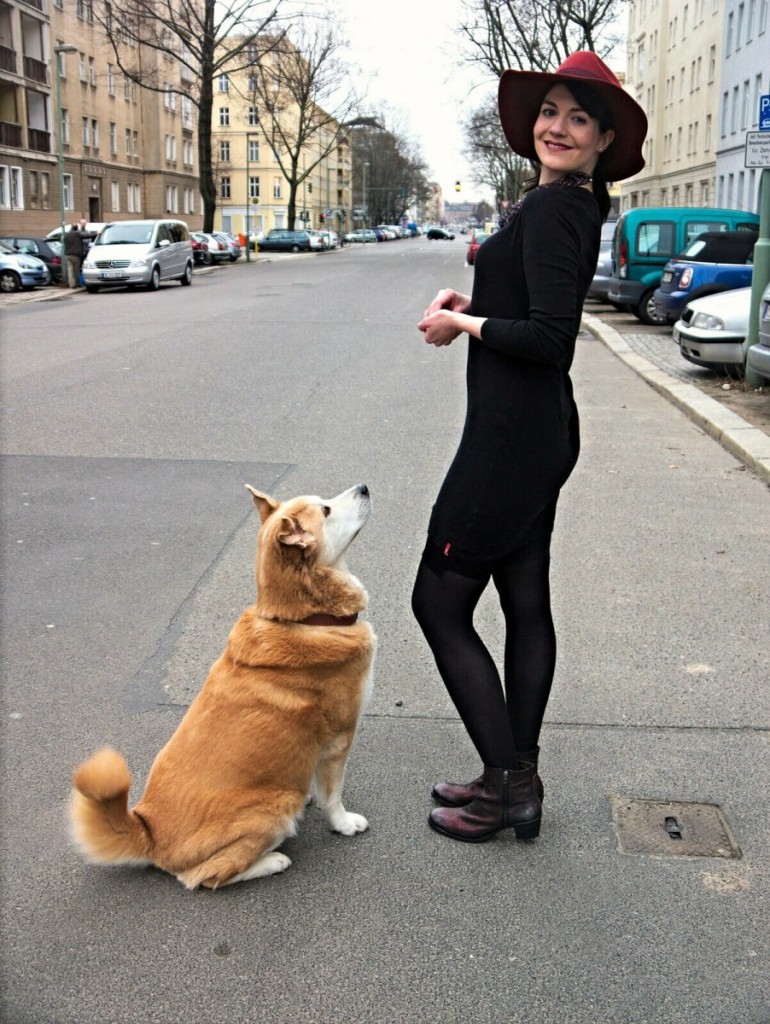 I am in love with simple outfits lately – a sweater dress, a fedora and matching boots. Casual and uncomplicated, yet with a few little details to spice the look up.
This black sweater dress with layered hem is an old winter staple of mine. The accessories are relatively new and I'm quite in love with the colour of this H&M fedora. It's such a lovely shade of red – something like bordeaux or marsala. I'm also particularly fond of these Bunker boots. Their red metallic snake embossing adds a fun 80s vibe and the short heel is the perfect walking height for me.
This braided necklace is currently on sale at H&M. It's quite a clever construction with faceted plastic beads in a mesh casing and silver metal details.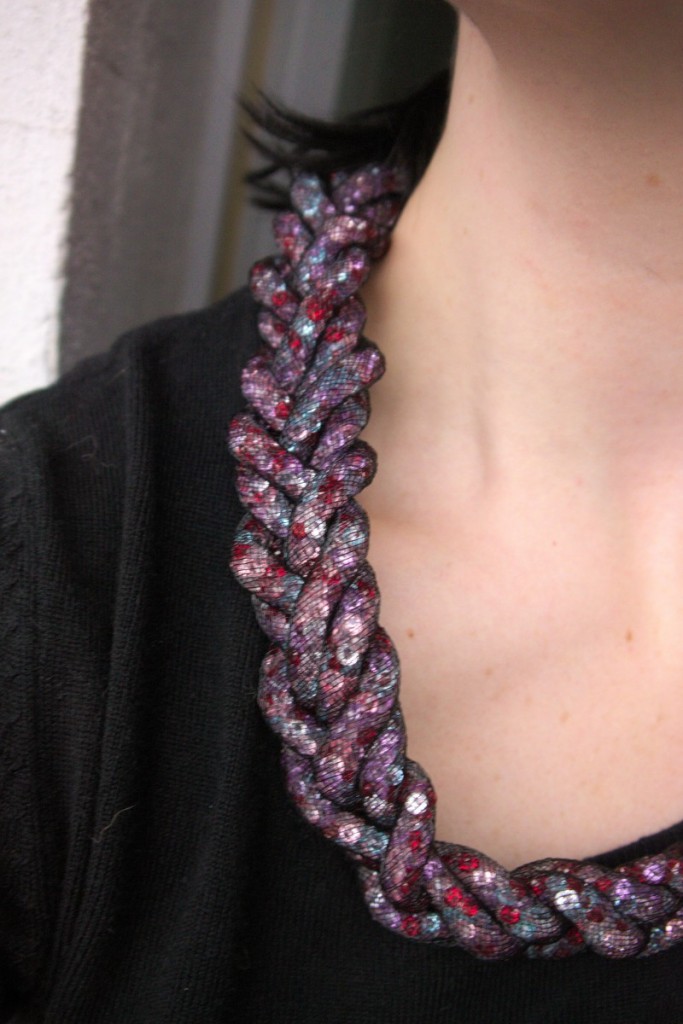 The only downside to wearing black is the blonde hair issue we seem to have at the moment.
Spring must undoubtedly be on its way as the dogs have started shedding like mad and as pretty as Akitas look…we end up finding blonde hair on virtually everything these days. We now have a lint roller – in every room.
Outfit Details:
Dress – Esprit
Booties – Bunker
Necklace – H&M (on sale)