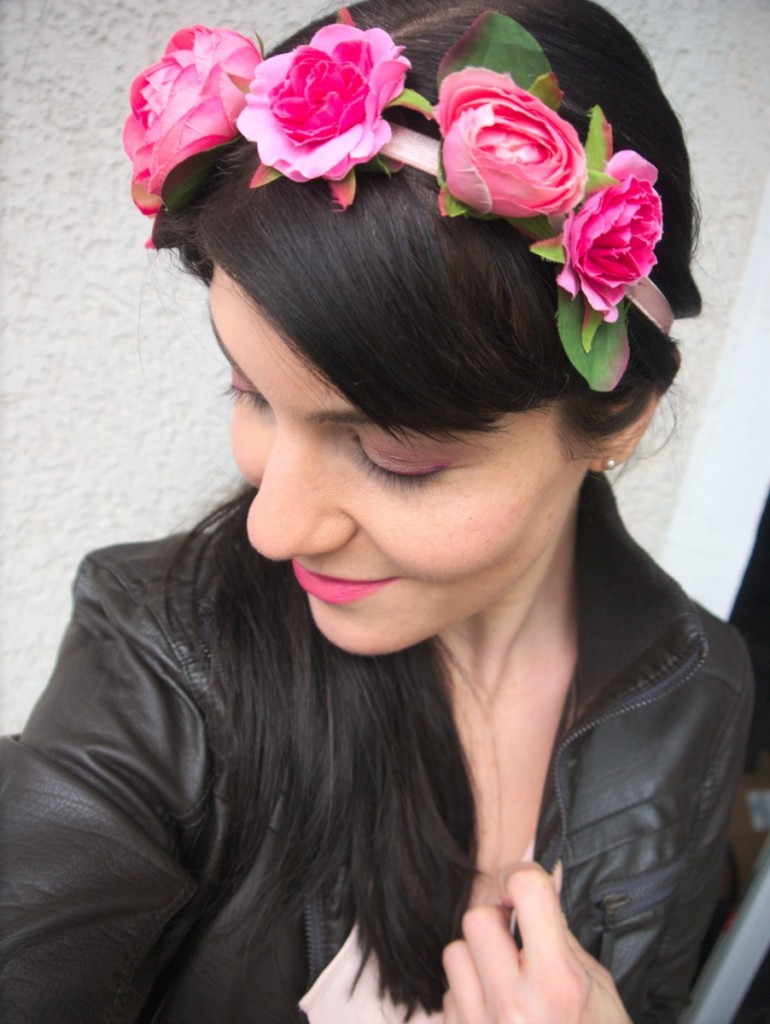 Spring keeps being an elusive beast over here but nevertheless, the days are noticeably longer and sometimes even surprisingly sunny. But we still get lots of rain so a jacket is still a must on most days.
Leather or faux leather jackets are the perfect transitional piece. I am very aware of animal rights issues so I actually prefer imitation leather. This jacket by Esprit made its way into my closet about six years ago and has been the perfect staple ever since. I just love the cool shade of dark brown which resonates nicely with my natural hair colour but also goes well with the black I wear nowadays. I think it's incredibly hard sometimes to find the perfect shade of a particular color. I can be almost obsessive about finding the perfect colour. Do you feel that way sometimes?
Different Ways to Wear Your Transitional Jacket
I love matching my faux leather jacket with dark brown as you can see in this shoot. I'm well aware that a lot of people are gladly exchanging their boots for lighter footwear these days but for me that would be a straight ticket to catching an early spring cold! I see some girls at work walking around in their sneakers and barely ankle length pants already – even when it's only 6°C outside and raining! So for work wear I still opt for boots and booties on most days. That said, I am looking forward to being able to wear sneakers and ballerinas again soon.
I have two outfit variations for you today – one with my trusty Skinny Jeans, the other with a tweed A-line skirt. I'm wearing a pastel pink top in both looks and added my new Becksöndergaard star print scarf for a bit of casual fun.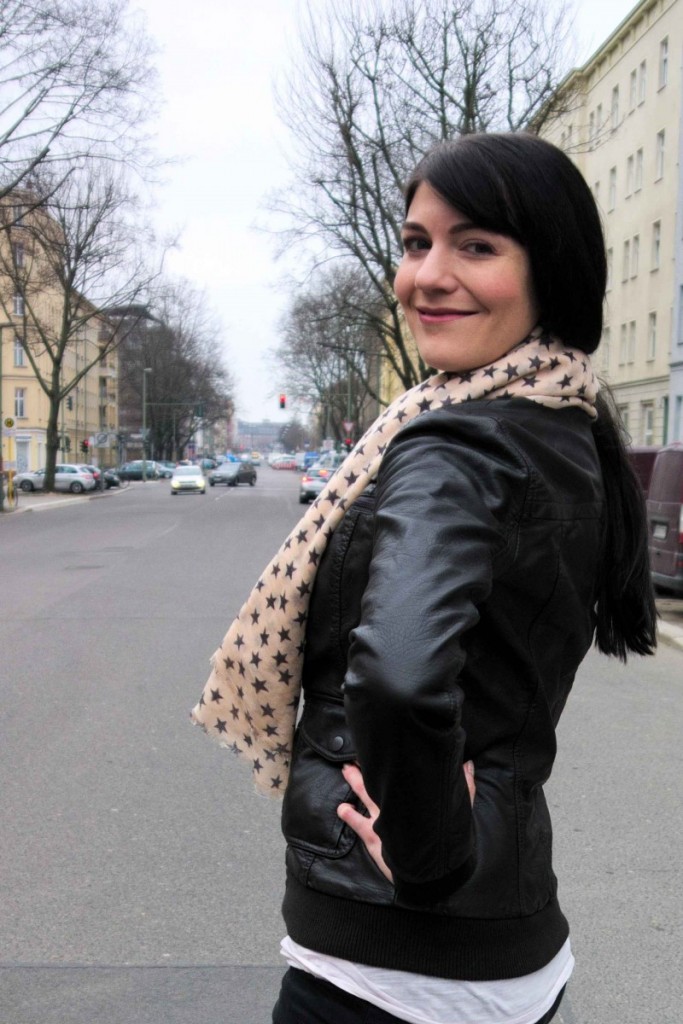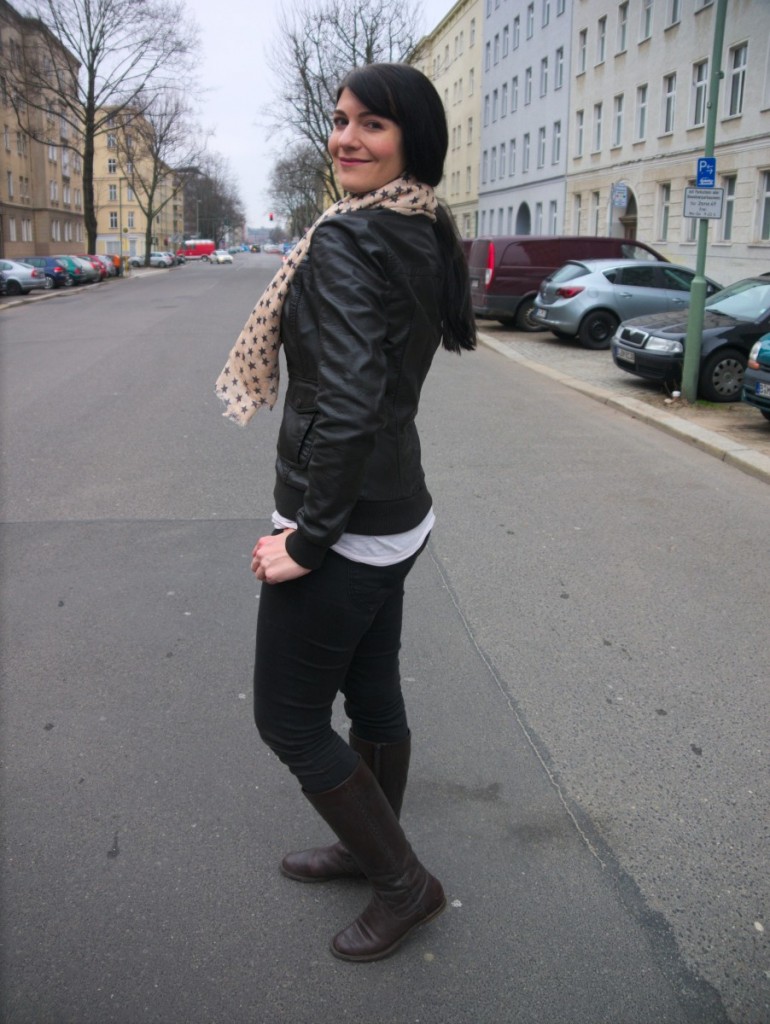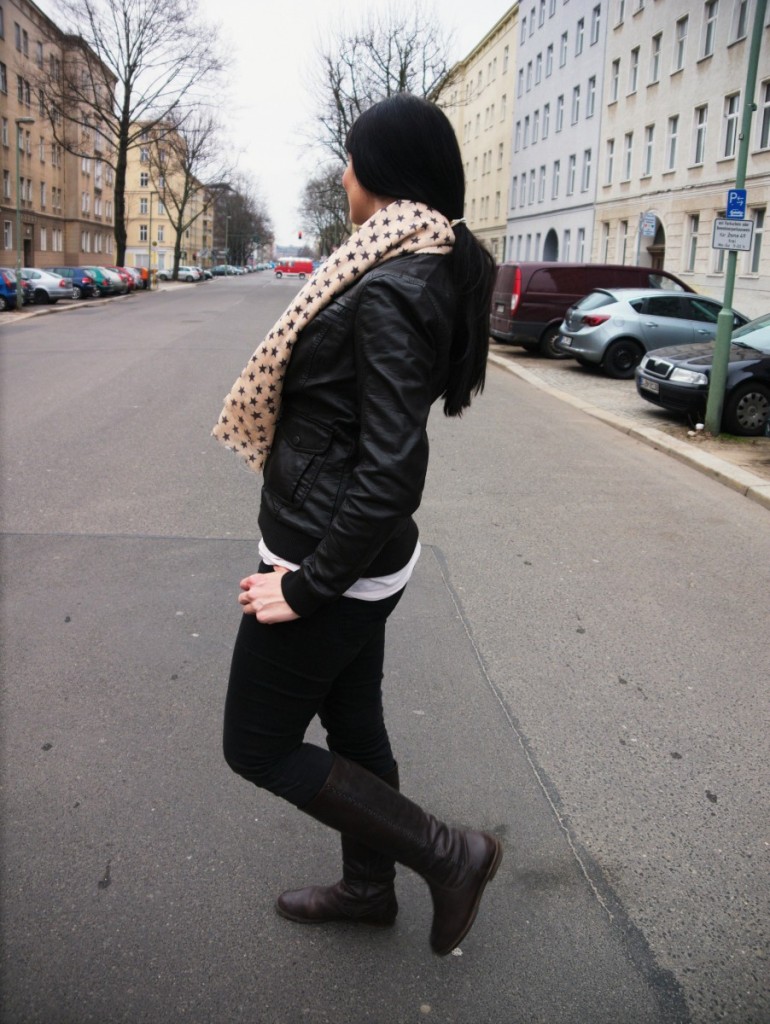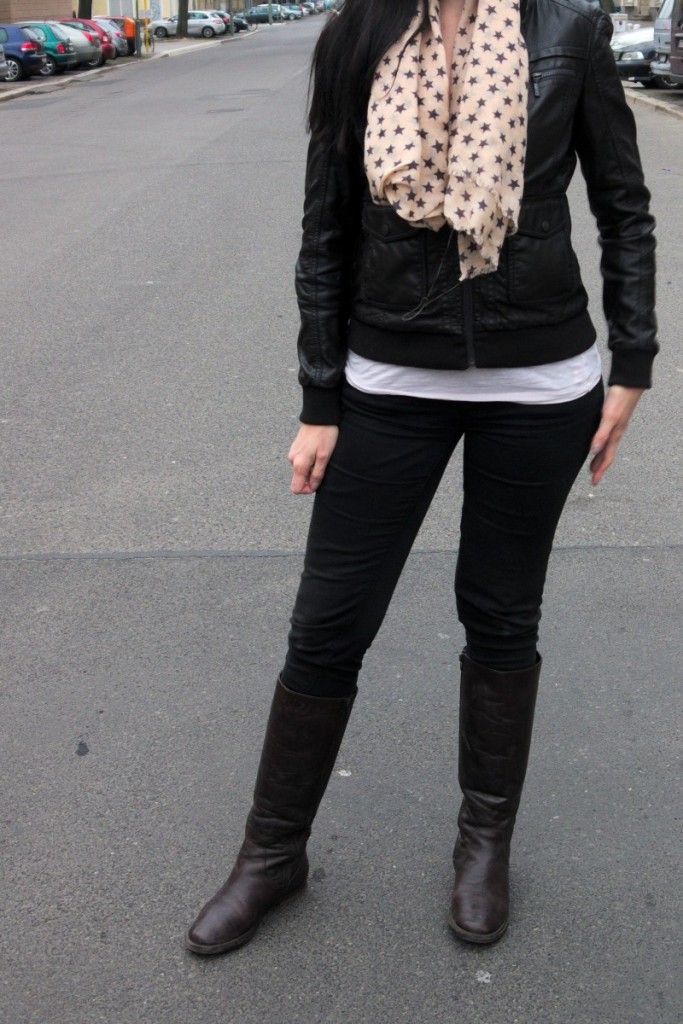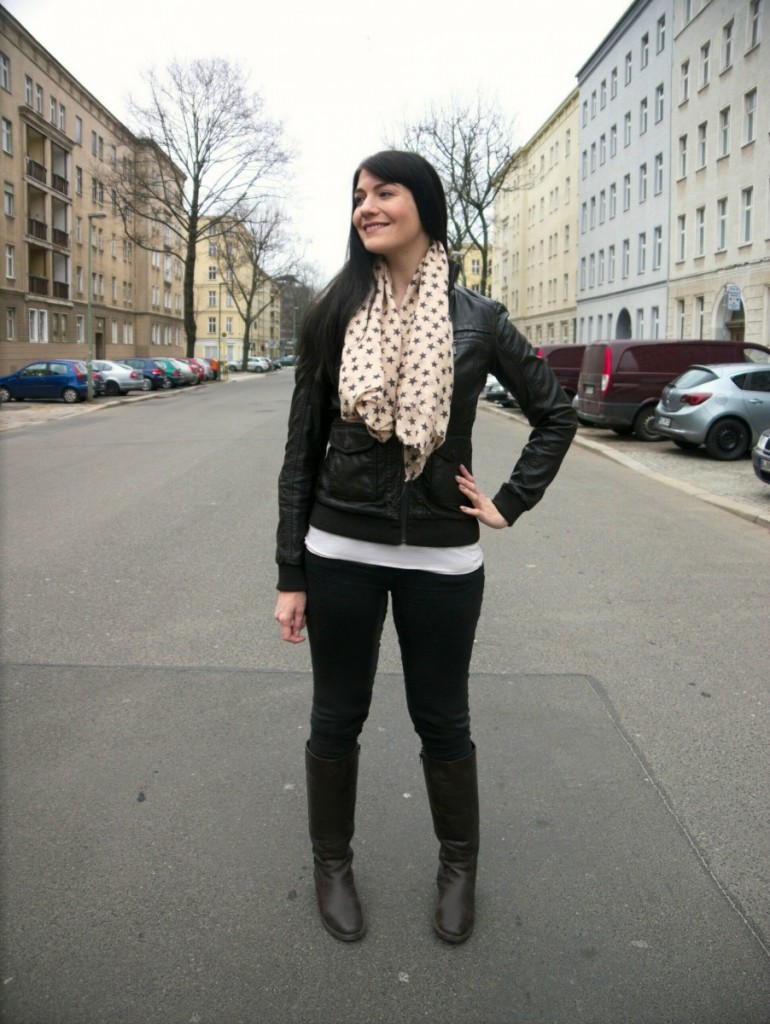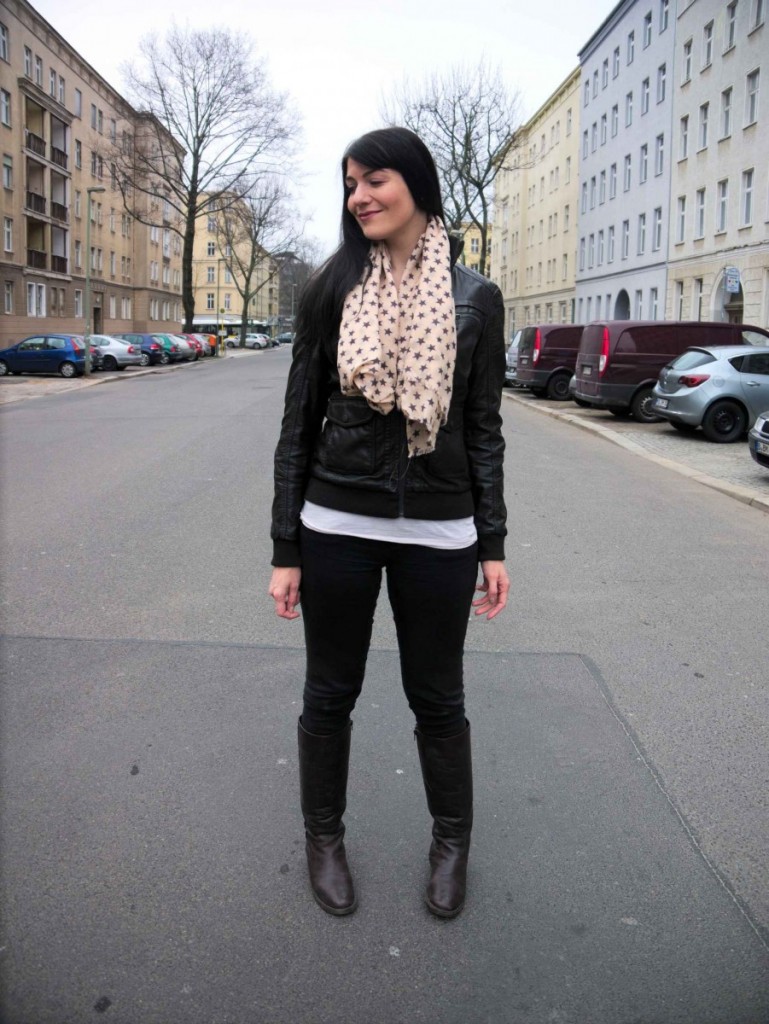 Outfit Details:
Faux leather jacket – Esprit
Pants – Esprit
Boots – Högl
Scarf – Becksöndergaard
Outfit 2 Details:
Skirt – Esprit
Top – Marks & Spencer (similar)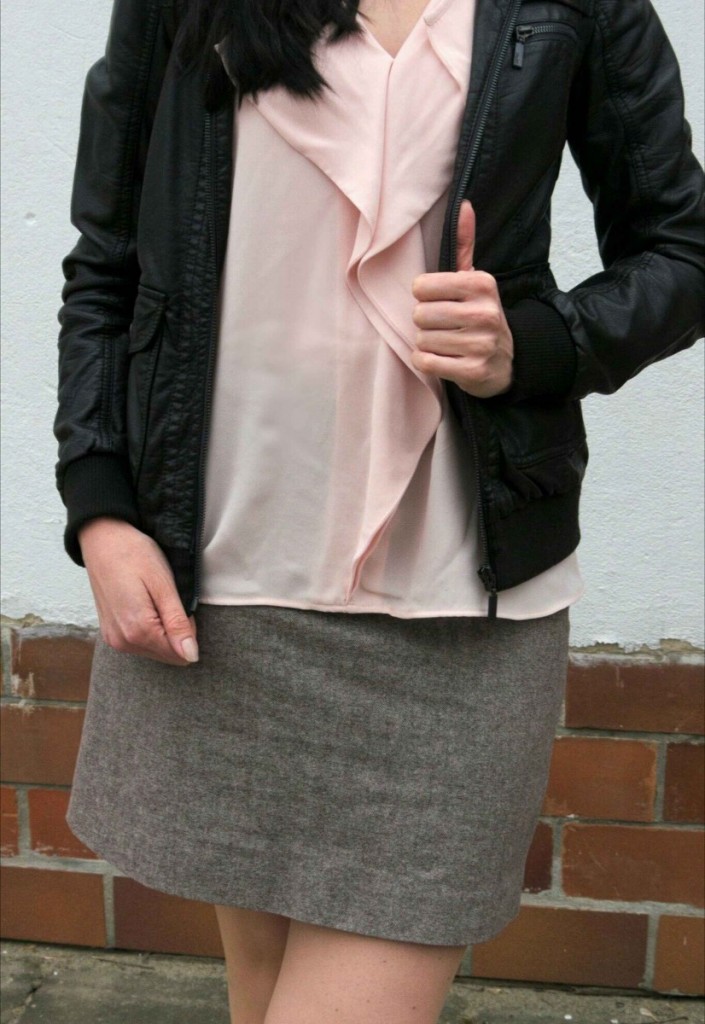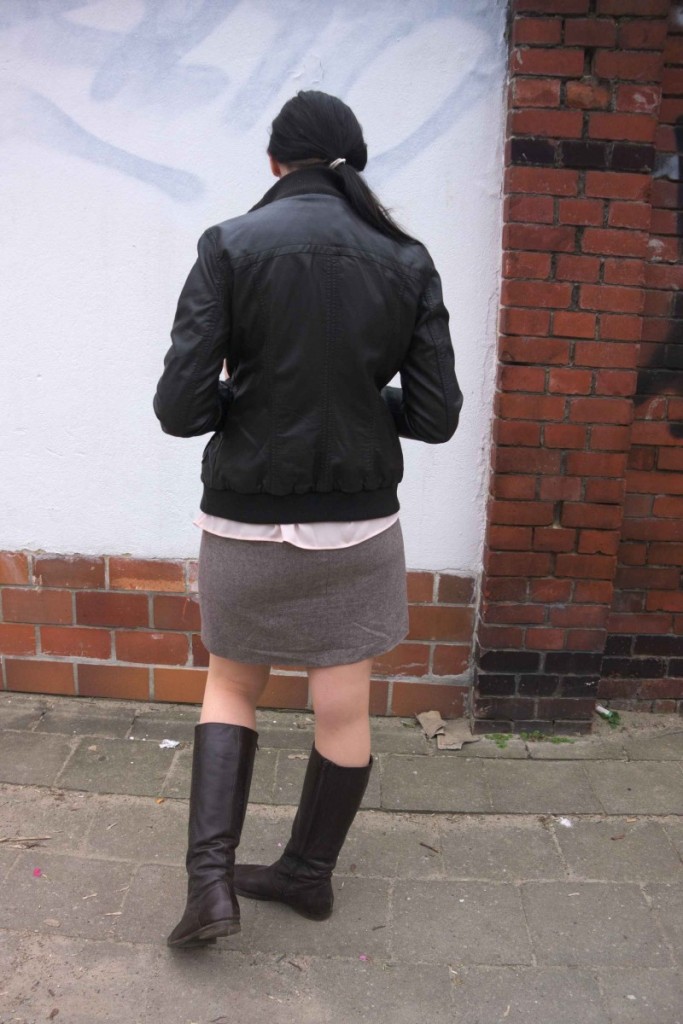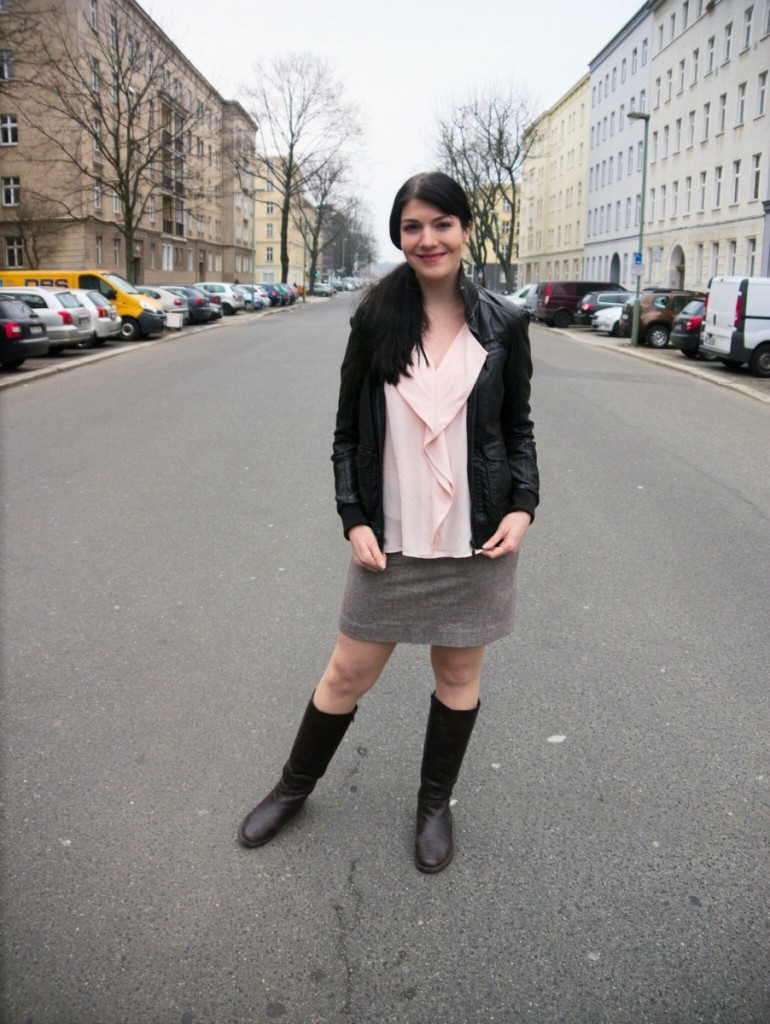 Beauty:
Lips – Bobbi Brown Art Stick in Dusty Pink
Eyes – H&M eye palette, Lancôme Artliner in Black and Manhattan Couture Carnival eyeshadow cream in 01 Raspberry Dream