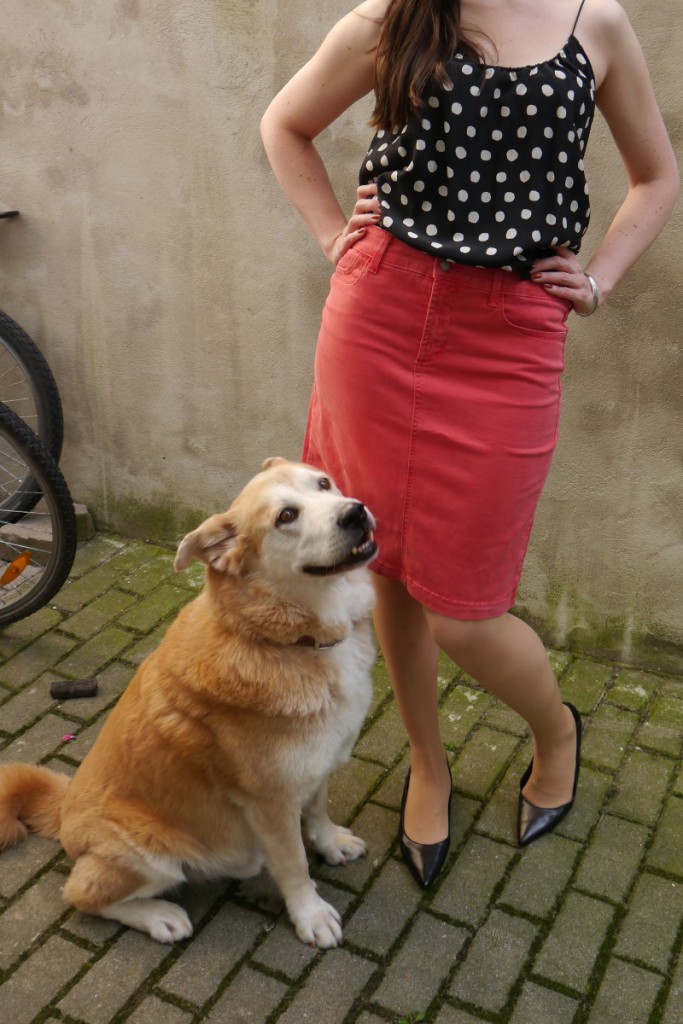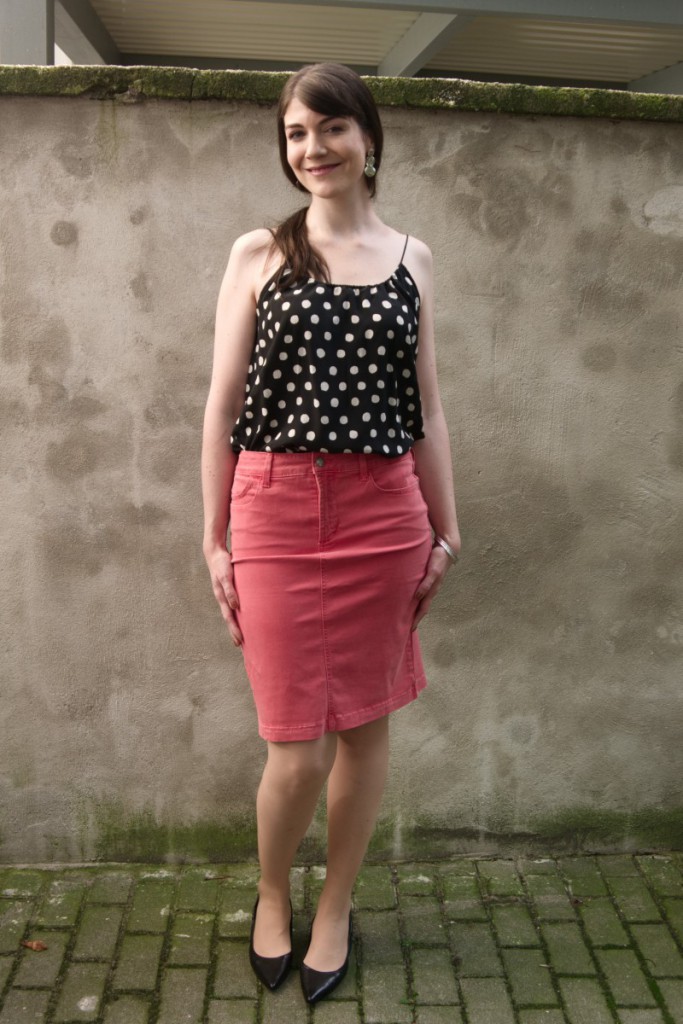 Today I have another retro-inspired look, named after the blood moon because of the shapes and colours it evokes. There will be a total lunar eclipse of a supermoon in the early hours of Monday morning. This phenomenon will not be recurring for another 18 years (next time will be in 2033), so I will make sure to get up at 4:15am to watch.
The term blood moon refers to the reddish appearance the moon takes on during the total eclipse. This is due to Rayleigh scattering, the same mechanism that underlies colourful sunsets by the way.
Every once in a while, four total lunar eclipses happen in a row which is called a lunar tetrad. Tomorrow's eclipse will be the fourth and final eclipse in this tetrad. It is incidentally also a supermoon which means the moon will be closest to earth as it turns into a full moon. Total eclipses of supermoons are rare. I have always been a huge fan of astronomy and can recall watching every episode of Star Trek. So although getting up in the middle of the night would not normally be my thing, I think tonight it will not be a problem. I'm quite excited and hoping for a cloudless sky. Undoubtedly, my doggies will be surprised to see me out and about at this hour but they are usually not averse to an early morning walk!
The outfit I'm sharing consists of a coloured denim pencil-skirt, a polka dot silk camisole and pointed kitten heels. The coral, black and white fits in nicely with the lunar imagery I think. The look is completed by silver jewellery by H&M – the stacked circle earrings have a hammered surface which subtly reminds me of moon craters again.
For more info on lunar eclipses see here, here or here.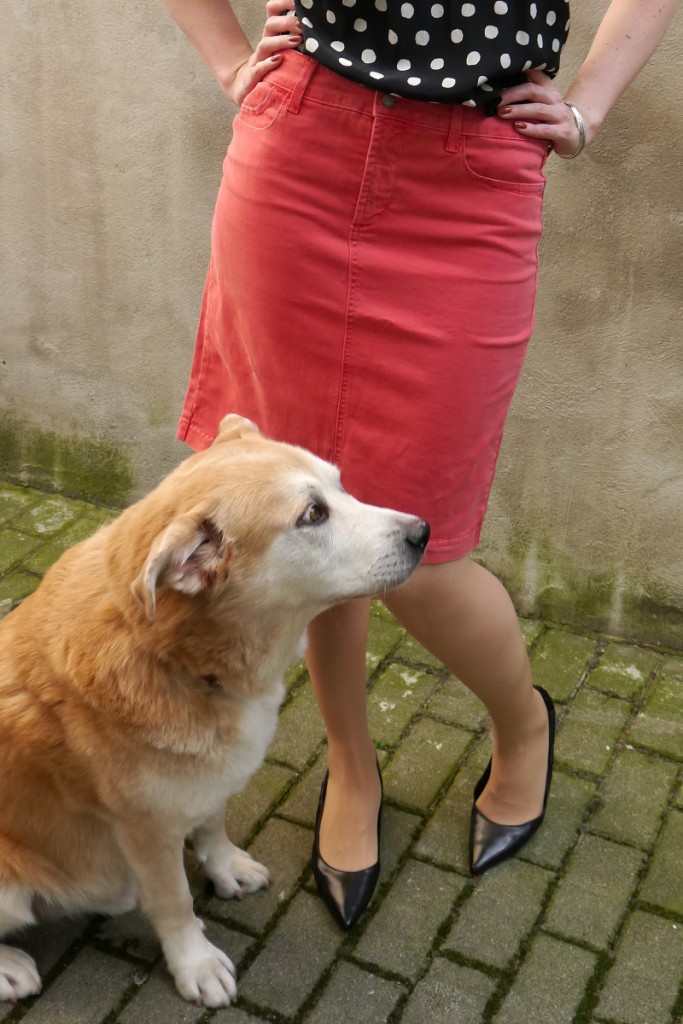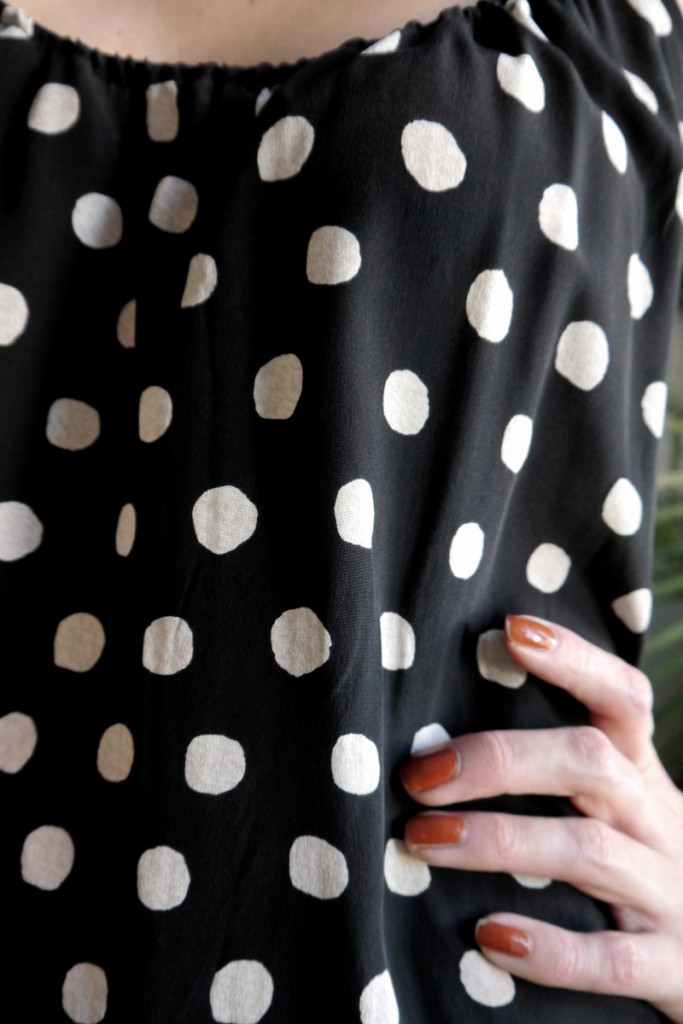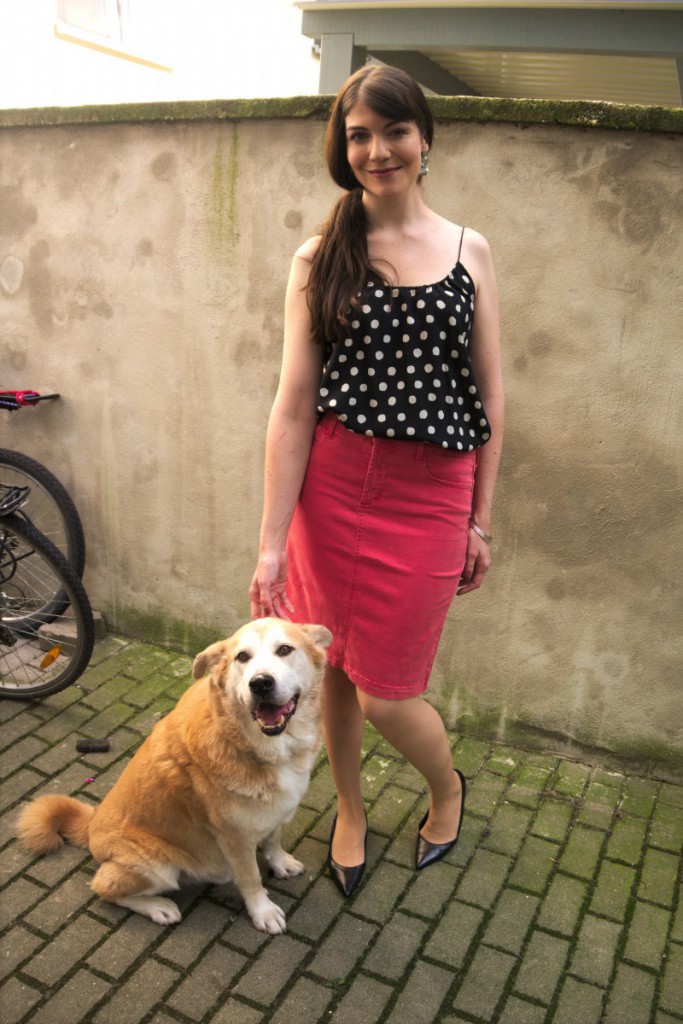 Outfit Details:
Top –  Tucker  via Matchesfashion.com
Skirt – NYDJ
Kitten Heels – Esprit Collection
Jewellery – H&M
Tights – Fascíno by dm
Featuring Diamante, the Akita mix