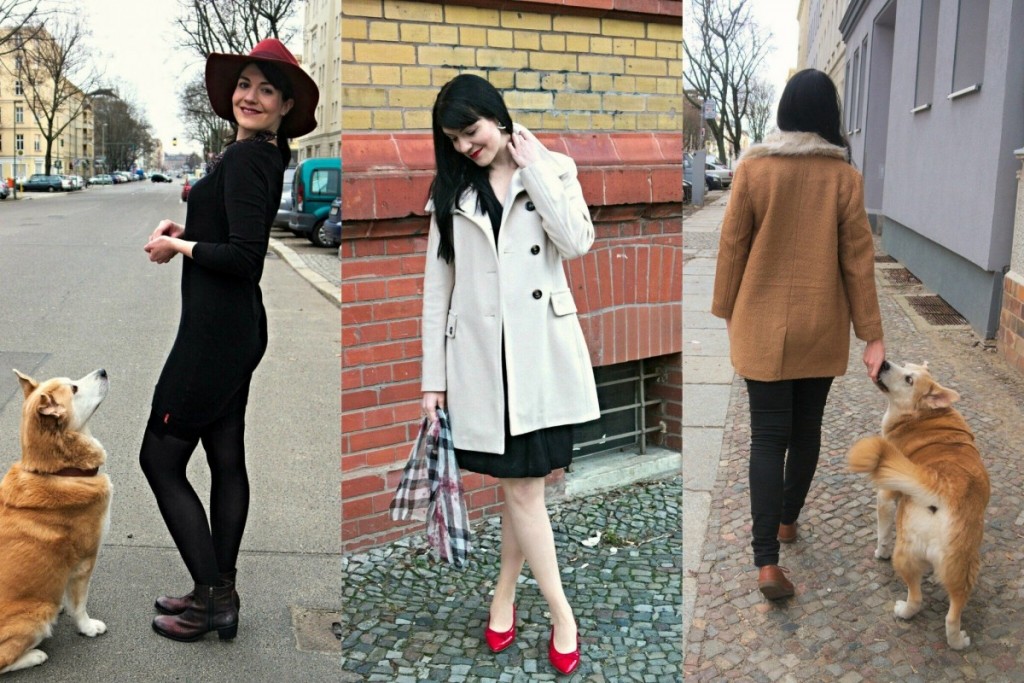 I can't believe it's March already! Time is positively flying…I already gave you a recap of the coat styles I've been wearing this (and last) winter but I don't want to withhold my monthly outfit recap for February. I actually find these overviews quite useful myself in keeping track of my own outfits over the years. 
I realize I'm quite late again with last month's  review but the first week of March has been crazy busy for me. Sometimes you really wish for more than 24 hours in a day and even then…dividing your time between a 40 hour job, your dogs, friends and even occasional housework (I could desperately use some spare time for a wardrobe clean-out for example) leaves precious little time for blogging sometimes. Do you feel that way too sometimes?
All in all, I love that the first signs of spring are becoming visible around here and I'm actually looking forward to more light and milder temperatures. I hope to finally be able to get outfit shots after work again which was made impossible by poor light conditions these past few months.
in case you want to have another look at the details of last month's looks
I hope you all had a great start to the new month and are looking forward to spring as much as I do. I will finally have a few new outfit posts ready over the next few days.