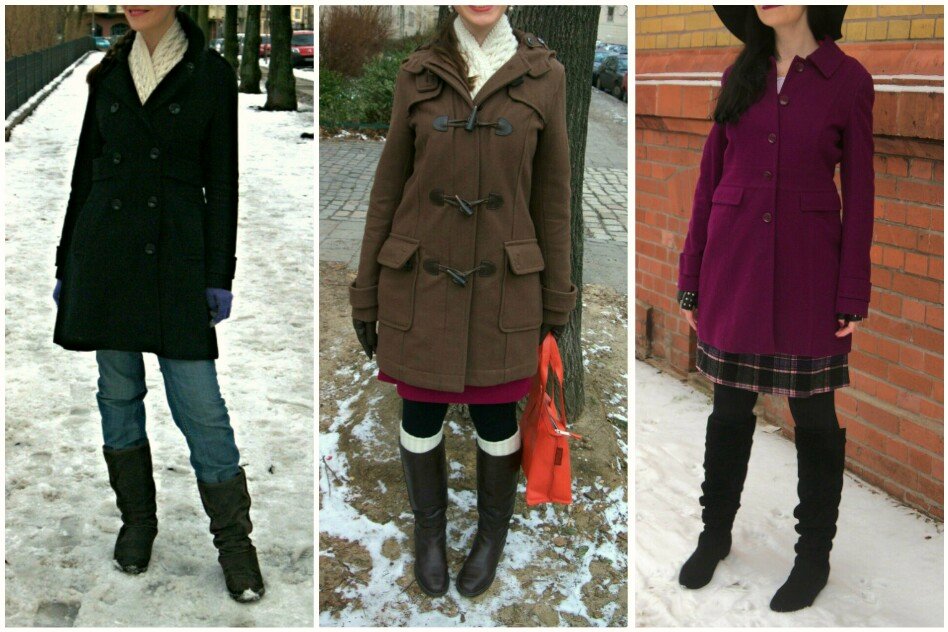 February is almost over, the first snowdrops have appeared in the gardens and winter is slowly coming to an end. As spring is just around the corner and we will hopefully be able to get our transitional jackets out very soon, let's look back at the different types of coat I've worn this winter.
The Classic Wool Coat
The Statement Coat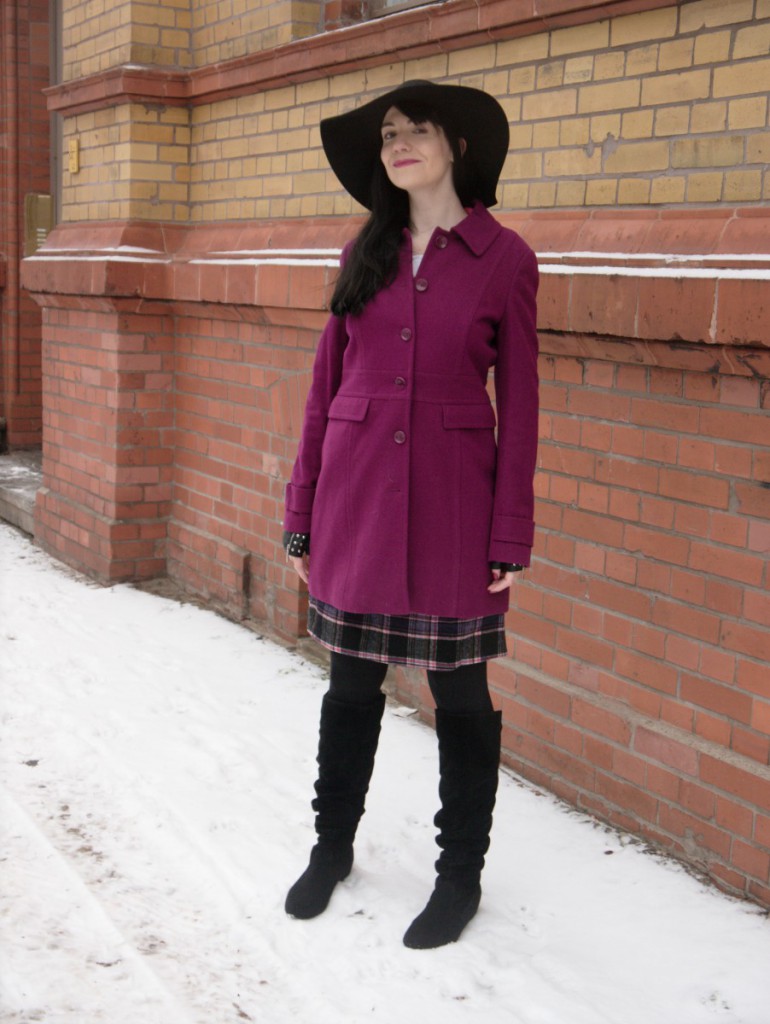 original post here
The Duffel coat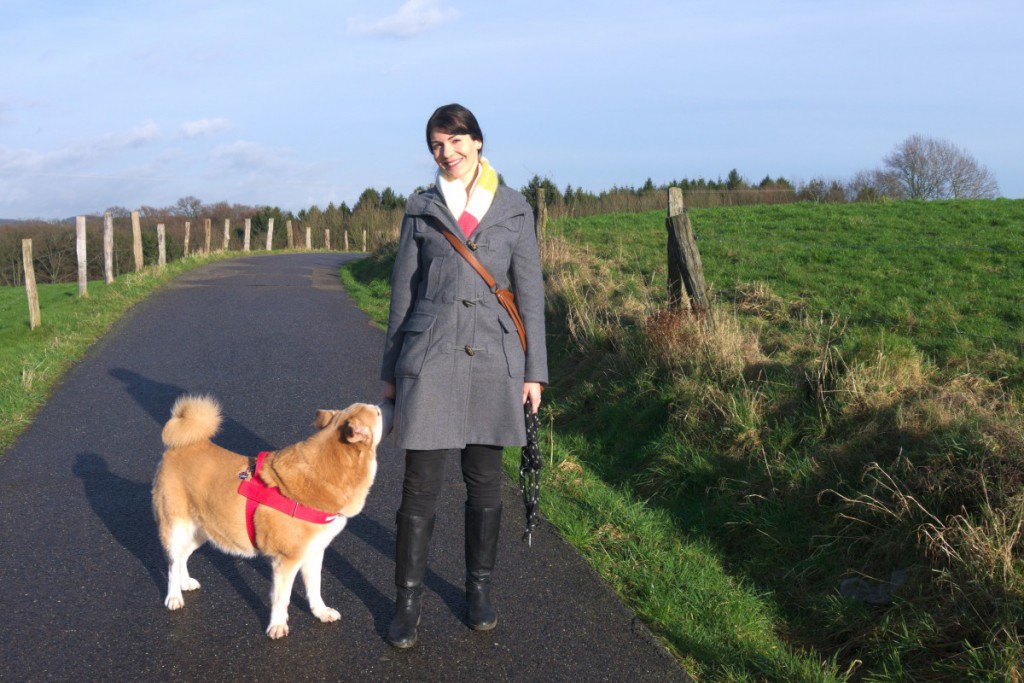 These two duffel coats have not yet been featured on the blog but have been faithful winter staples of mine for years – especially when walking the dogs, the flap pockets and the hood come in handy.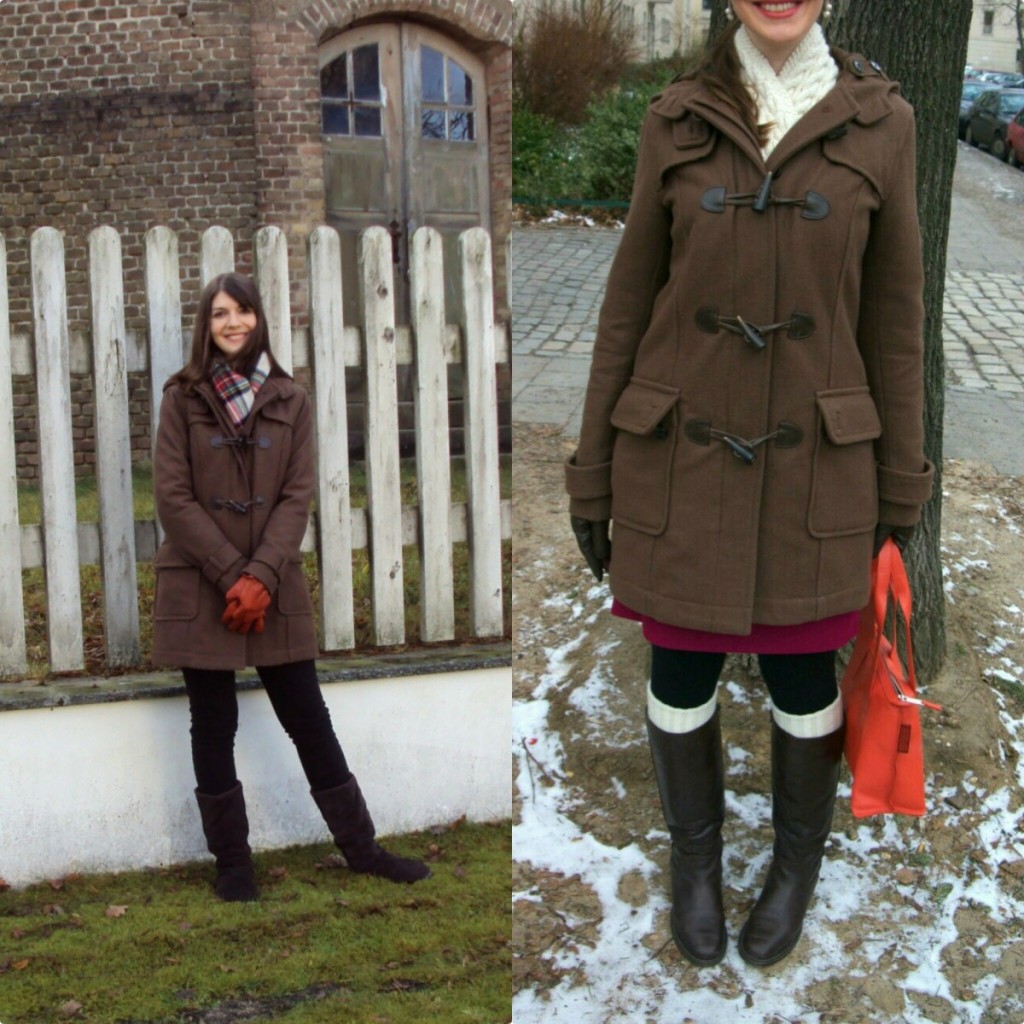 The Bouclé Coat
The Light Winter Coat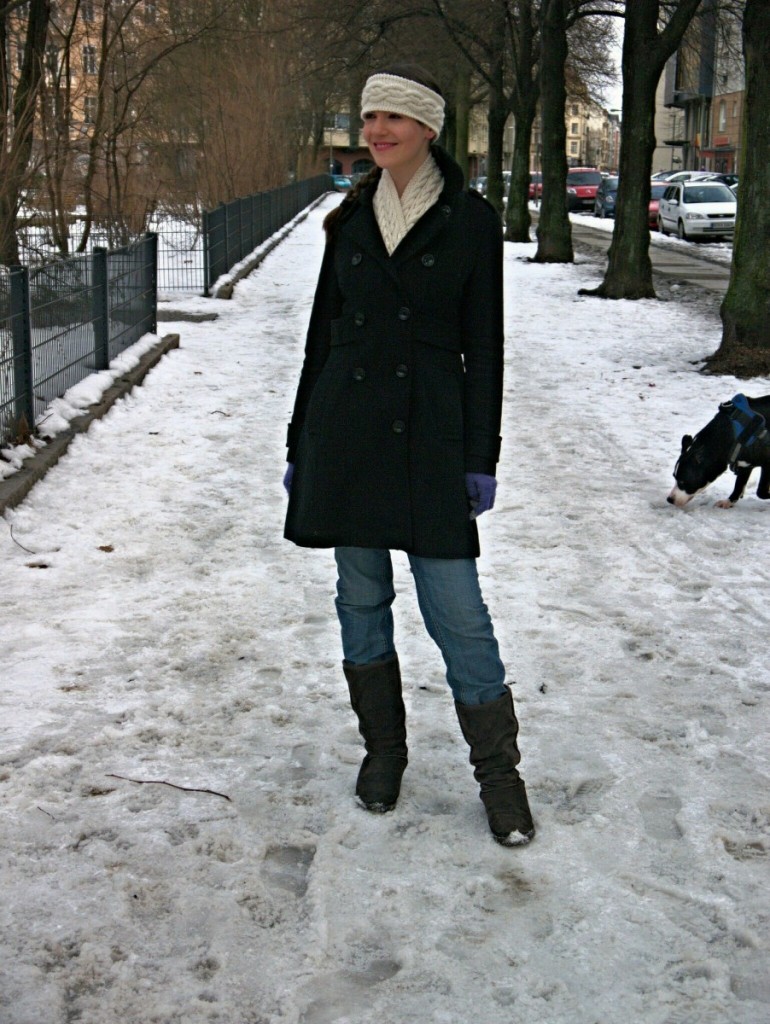 This black coat by H&M has also been a staple of mine for quite a few years now. It is made from medium weight cotton that's not as warm as wool but can be worn on mild winter days and well into the transitional period.