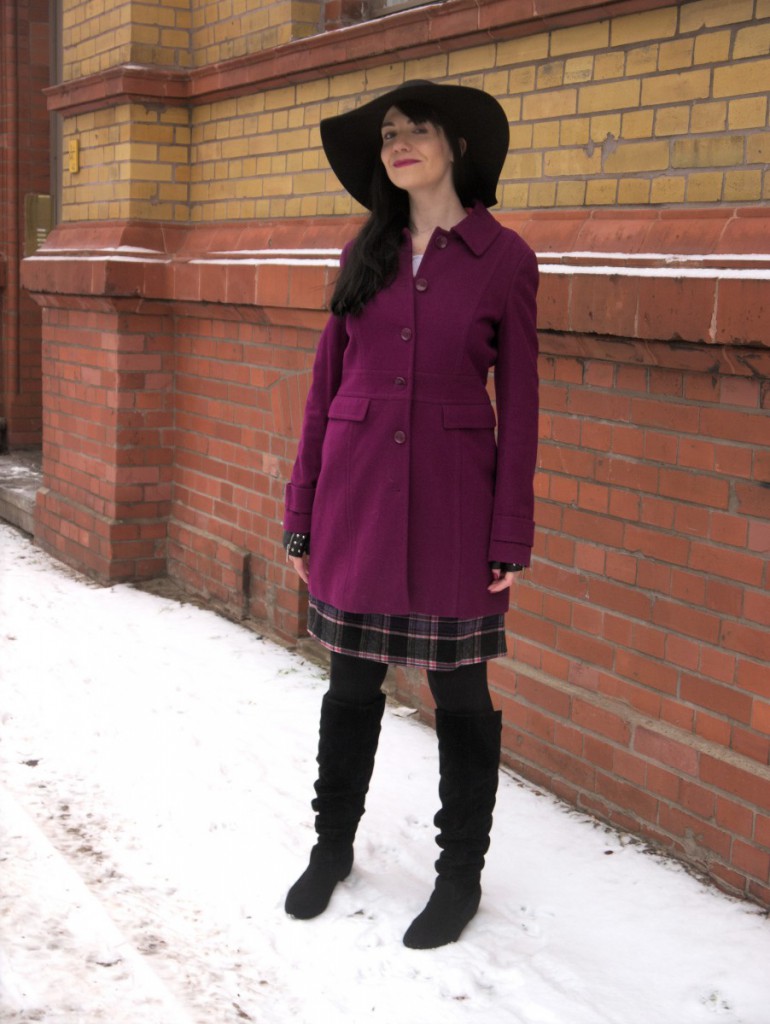 My first February outfit hails from one of the last snowy weekends we had here in Berlin. If there's one thing I love in order to brighten up a cold winter's day it's a statement coat.
This Statement Coat by Esprit Collection has been a favourite of mine for several years now. The coat has a classic cut with a shirt collar and the colour is just perfect for brightening up a bleak winter's day. It's a cool fuchsia pink that goes well with a light complexion. It can be used as a bright spot of colour in many outfit combinations but I like it best combined with black, grey or other shades of pink.
The studded leather gloves give this outfit a subtle glam rock vibe. You know I have a penchant for accessorizing with gloves and this pair found it's way into my wardrobe via Zalando-Lounge last fall. I'm not usually a fan of studs but I like using them as a statement accessory now and then.
GERMAN:
Mein erstes Februar-Outfit habe ich geshooted als hier in Berlin noch Schnee lag. Dieser pinkfarbene Wollmantel von Esprit Collection ist nun schon seit einigen Jahren einer meiner absoluten Favoriten, was Statement-Mäntel angeht.
Der Mantel hat einen klassischen, zeitlosen Schnitt mit verspieltem Umlegekragen. Die etwas leichtere Wollqualität eignet sich auch noch für die Übergangszeit, aber am Liebsten trage ich ihn jetzt im Winter. Ich finde, dass leuchtende Farben an trüben Wintertagen die Stimmung schon etwas aufhellen können. Besonders zu Schwarz oder Grau kombiniere ich ihn gerne als Blickfang.
Dazu trage ich Essie's Bahama Mama auf den Nägeln, da die Farben erstaunlich gut harmonieren.
Outfit Details:
Coat – Esprit Collection (similar high-end or here; also like this coral one)
Skirt – Vintage (similar)
Fedora Hat – H&M
Overknee Boots – Anna Field
Gloves – Miss Marilyn (loving these colourful ones)